You've picked your language school, you've booked your flights, there's just the packing left. It can be a tricky task when you're moving country whether studying short term or long term, so we've put together this handy list of what to pack for Japan. Some are essentials and some are to help with those pangs of home sickness you might feel from time to time.
1. Power Adaptor
Possibly one of the most important things on any trip is a power adaptor. Power sockets in Japan take two flat-pronged plugs and the voltage is 100V. In the USA its 120V and in the UK its 220-240V. While some US equipment might work in Japan but be careful to check before you stick the plug in as in some instances it can cause damage to the equipment. This is why wherever you've travelling from it's always a good idea to take an adapter or three to make sure you can still charge your phone, laptop, camera and any other electrical items you want to bring with you.
2. Compact wheeled suitcase
When travelling to and around Japan it's important to remember that stations and transport can be crowded and everything runs very promptly. Having luggage that can be easily moved around and stored in overhead racks will mean you won't be in anyones way. The wheels can help you move quickly around too so that you're not carrying heavy luggage or rushing for trains.
3. A variety of clothes 
This may seem a little obvious that you will want to bring clothes but it is a little different when moving to Japan particularly for more than a month.
Firstly, it's worth considering how distinct the seasons are in Japan and layers can be the best way to go here. Proper rain gear for the rainy season, cool clothing for the summer and plenty of warm layers for the winter are all worth packing if you already have them for back home. Otherwise, you'll find yourself out shopping every few months.
Secondly, the bigger issue is sizing. Japan is a relatively slim and petite nation and clothing sizes even for larger shops like Uniqlo will still only have small, medium and large sizes rather than the ranges you're used to back home. These sizes often won't correlate to what you're used to either, with a medium in Japan more likely matching a small back home. If you are anything other than slim or small framed you may have trouble finding clothes to fit simply due to the relatively homogenous population of Japan. So if you have some favourite jeans, a well-cut dress or a perfectly fitted shirt then you'll want to bring these with you, and girls, bring a few spare bras, even these are often sized as small, medium or large.
Lastly, shoes. These two can be difficult to find if you have larger feet, again due to the average sizes in Japan being quite different to many other places.

4. Decent slip-on footwear
When living in Japan, you'll find you'll need to take your shoes on and off more than you might normally need to back home. In both the US and UK, it's probably a 50/50 split as to when you'll take your shoes off in someones home and when you'll leave them on. In Japan, it's the norm to take your shoes off at the entrance and put on some slippers. This will be the same in your dorm or share house. It is also common to have this in some more traditional restaurants and in some workplaces. As such comfortable footwear that can easily be taken on and off is a must as you'll soon find yourself growing tired of lacing and unlacing your shoes every five minutes.
5. Medicine
If you've seen our article on bringing medicine to Japan, you'll know it's important to think ahead about this. This isn't just for those bringing specialist medication for a pre-existing condition, but also when thinking about general pain-relief or other regular off the shelf medicines. While there are large drug stores in Japan, if you've not learnt the specific language for what you need it can be difficult to communicate what you need. The ingredients can be different to what you're used to as well and you may not want to risk trying something different when you're settling in. A couple of the more common ones that are useful to remember are paracetamol, aspirin and ibuprofen as well as antihistamines (you'll definitely need these in the summer!).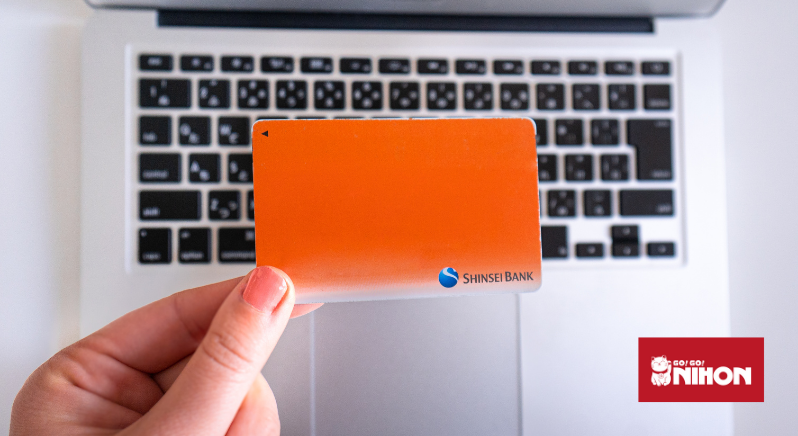 6. Cash and credit cards
It's always a good idea to take some cash to any new country but with Japan being heavily reliant on cash, it's worth taking a bit extra at the start. It's also good to remember debit cards aren't really a thing in Japan either so you'll want to rely on credit cards for withdrawing money and for the occasional times when you can pay with your card. Once you've settled in and got your own Japanese card things will be a lot simpler.
7. Toiletries 
Deodorant isn't quite as strong, toothpastes have lower quantities of flouride and there's a bit less choice. These are some of the basics that have differences to those available in Japan, but many of the toiletries are likely pretty different to what you're used to. The drug stores often have a lot of choice but if you do have some favourites or have particularly sensitive skin then it can be sensible to pack what you're used to so it's one less thing to worry about.
8. Make-up 
It may be that you just have your favourite brands and they're worth bringing along but there's also a variety issue in Japan. There's a big emphasis on having very pale skin in Japan and the available tones of makeup are very much marketed towards the Japanese. This means that finding the right foundation can be a bit tricky as there's very little choice.
9. High-quality earphones
Many of us should admit that we don't have very good quality earphones and others can often hear our tinny music playing through. This is a big faux-pas in Japan and will get you a lot of dirty looks. Be sure to invest in some decent earphones that cancel outside noise for you but also don't blare your tunes out to everyone else. It'll make your music sound way better too.
10. Copies of important documents
If you're studying in Japan for the long term then you'll have your Zairyu card as your ID and you're required to carry some form of ID with you at all times. However, whether you're staying short-term or long-term it can still be sensible to make sure you have copies of your passport and insurance details safely stored at your new home. This means if you lose any ID while out and about you will have less trouble getting it replaced or confirming your details with the authorities.

11. Emergency numbers
Hopefully it won't be long before you're settled in Japan with your Zairyu card, your Japanese bank card and registered at the ward office. However, it will take a bit of time to get all of these sorted and while your Japanese may not be as good as you hoped just yet, you may find yourself stuck in some situations. Make sure you have your friends and families numbers, your banks number from back home and your countries embassy number. These can mean a world of difference if you get stuck in a tricky situation like your bank card not working.
12. Sim Cards
Your normal sim card may not work in Japan so it's important to plan ahead on this one. Even providers such as 3 in the UK that have good coverage around the world, can be a bit unreliable in Japan. That said it's not difficult to get a short-term sim card in Japan or even pocket wi-fi. Check out our guide about cell phone services to help you plan ahead.
13. Portable Charger
In both the US and the UK it's becoming more and more common to find charging sockets or ports in most cafes and even on local transport in the bigger cities. This is a little less common in Japan and given how much there is to explore you'll find yourself wanting to stay out and about for hours. All those photos, map checks and last train checks can soon eat up your battery so carrying a portable charger with you can be a great help.
14. Tea
Americans and Brits may make it differently but I think we can all agree that tea is essential. While Japan might be the 11th largest tea growing nation in the world, the way they normally drink it is pretty different to some of us. The normal tea available in Japan is green or matcha and this is excellent but you'll probably find yourself longing for a nice cuppa. They do offer what is known as Royal Milk Tea or roiyaru miruka teii (ロイヤルミルクティー). But, well, it's just not great (sorry Japan), bring your own tea bags.

15. Books!
Obviously, you'll be spending most of your time practicing your Japanese and reading only manga and Japanese books. But, we know this can be a bit of a brain drain and is hard to keep up. Foreign language books are available but it can take a lot of time and effort to find what you want. If you're a bit of a book worm, or just want to escape into your favourite Harry Potter every so often, then be sure to add these to your packing list.
16. Salt and Vinegar Crisps
Salt and vinegar crisps are pretty hard to come by. Crisps are available in Japan and they have some interesting and unusual flavours that are pretty different to your standard Walkers or Lays but they often have the basics at least. The ones they don't really have though are salt and vinegar. Some larger places like Aeon have some Pringle's ones sometimes but they're pretty pricey. (Other flavour crisps are available but they'll never be as good as salt and vinegar)
17. Marmite
Definitely one for the Brits but an important one nonetheless for that 50% of the population that can't get through the day without it. This unusual yeast spread is pretty impossible to find unless you want to pay a small fortune for it.
18. Sweets
A seemingly universal issue for anyone coming to Japan. The sweets aren't the same as back home. They're a sensible society that tries not to put excessive amounts of sugar in their children's sweets but it's simply not the same. Whatever your poison be sure to pack a few bags with you and put it on the care package list to be sent over every few months.
19. Dressing gowns and bathrobes
As it's not as common to get out of the bath and wrap up in your dressing gown, the bathrobes available can be pretty expensive. If you like the home comfort of staying snug on a chilly winters day after getting out of the bath or shower then be sure to pack your own.
20. Souvenirs
Gift giving is a big deal in Japan. If you're staying with a host family during your studies be sure to pack some gifts from your home country to say thank you for them looking after you.
So you now know what to pack for Japan and you've the top 20 essentials. We'll see you here soon!
For further information about life in Japan, keep following our Go! Go! Nihon blog.