Japan has strict rules in place for many immigration and import-related matters, and medication is no different. Bringing medication to Japan comes with its own set of rules, and failure to observe them can lead to serious consequences such as confiscation or even being arrested at the airport.
Medicines are classified into five categories in Japan: general (which includes prescription and over-the-counter), narcotic, psychotropic, stimulant medicine or medical device. Depending on the classification, name and quantity of the medicine, you may be required to apply for certification to show when entering the country. This article will walk you through the process of understanding what documentation may be necessary for your specific needs.
If you are planning on studying in Japan, make sure to also check out how to apply for a student visa.
Bringing medication to Japan: different classifications
Depending on the type and quantity of medicine you want to bring to Japan, the rules and documentation differ. Here we will focus on prescription and over the counter drugs, psychotropics and medical devices, which all may require a document called Yunyu Kakuninsho (輸入確認書), or a Medicine Import Certificate.
Heroin, cocaine, MDMA, opium, cannabis and stimulant drugs including some over-the-counter and prescription medicines commonly used in the United States are strictly prohibited and illegal to bring into Japan. Be careful as commonly used inhalers and some allergy and sinus medications such as Actifed, Sudafed and Vicks inhalers contain stimulants. There are no exceptions in bringing these prohibited medications to Japan, even if the medication is legally obtained outside of Japan, and even when accompanied by customs declaration forms and copies of prescriptions.
Over-the-counter drugs (for example: ibuprofen, acetaminophen, vitamins)
For quantities of or less than a two-month supply, a Yunyu Kakuninsho is not necessary
For quantities more than a two-month supply or more, a Yunyu Kakuninsho is necessary
Note: disposable contact lenses fall under this category.
Prescription drugs (for example: tramadol, contraceptive pills)
For quantities of or less than one-month supply, a Yunyu Kakuninsho is not necessary
For quantities more than a one-month supply or more, a Yunyu Kakuninsho is necessary
Note: This category also includes pre-loaded syringes and inhalers.
Narcotic medicines
A Narcotic Certificate is required to bring narcotics to Japan, such as codeine, morphine, oxycodone or sufentanil. These are different from Yunyu Kakuninsho and include an import and export form. Applications including the form, doctor's letter and flight details should be sent to the Narcotic Control Department of the area you will be arriving in.
Psychotropic medicine
The allowed dosage of bringing psychotropics depends on the drug. For example, drugs such as Valium do not require Yunyu Kakuninsho if they are in quantities lower than 1.2 grams.
To check which drugs fall into this category and their allowed dosages, check this guide.
Medical devices
You may bring one home medical device set without needing to apply for a Yunyu Kakuninsho. If you are bringing more than one home medical device per person, for example more than one or two epi-pens/insulin pens, you will need to apply for a Yunyu Kakuninsho. For medical devices used under doctor's orders, you must apply for a Yunyu Kakuninsho.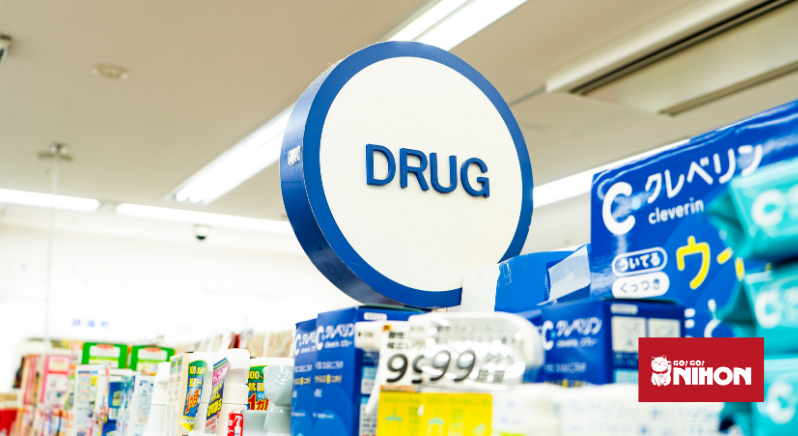 Posting medication to Japan
The same classifications and restrictions that apply to bringing medications into Japan also apply to posting medication to Japan. It is illegal to post banned medication to Japan and if you do so, the items will be seized and not sent to you. Depending on the type of medicine, you may face more serious consequences including deportation.
How to apply for a certificate
If you are bringing medicine to Japan in quantities larger than those described above, you will need to apply for a Yunyu Kakuninsho.
The process for obtaining the certificate is not complicated, but it is important to understand the requirements thoroughly and apply in a timely manner to bring medicine smoothly to Japan when you arrive.
Let's go through the steps:
Step 1 – Prepare necessary documents
Documents to show the name and quantity of medication you will bring to Japan (you can download forms in Word/PDF)

Two copies of "Import Confirmation Form".
An "Explanation of Product" for each product. Alternative documents such as pamphlets by manufacturers can be accepted, if they show descriptions required in "Explanation of Product."

For prescription drugs, a copy of the prescription with the doctor's signature, so the Pharmaceutical Inspector can confirm the names and quantities of each medicine only for your use, clearly.
Documents showing arrival date and place (for example, a copy of your airline ticket or flight itinerary).
Step 2 – Send documents to the Pharmaceutical Inspector in Japan
These documents need to be sent by email to the Pharmaceutical Inspector's office in the area you will arrive in.
For Narita or Haneda International Airport (Tokyo): yakkan@mhlw.go.jp
For Kansai International Airport, Chubu International Airport or Fukuoka International Airport: kiyakuji@mhlw.go.jp
For Naha (Okinawa): okinawa-yakuji@mhlw.go.jp
Step 3 – Receive, print and bring the Yunyu Kakuninsho
Once the Pharmaceutical Inspector has checked and approved your application and documentation, you will receive by email the actual Yunyu Kakuninsho, complete with the stamp, official certificate number, your name and other information. You will print it and bring it with you on your trip and hand it to the customs official upon your arrival at the airport in Japan.
Ready to go
Generally, it takes around a week or so to receive the Yunyu Kakuninsho certificate to bring medication to Japan after submitting the documentation. If your application is urgent, indicate "URGENT" in the email subject line and mention it in your email.
For more information on how to obtain the certificate, read this Q&A here.
Make sure you complete the necessary documents thoroughly and apply in advance to your travels if you will need to obtain a Yunyu Kakuninsho. For more information, visit the websites of Ministry of Health and Customs.
If you are residing in Japan for more than three months, you are required to enroll in Japanese National Health Insurance. You may be able to get the same or similar medication in Japan as back home. Japanese health insurance cover 70% of prescription drugs. If you know you'll be needing certain medication long-term, check availability, Japanese names and costs prior to your travel.