Imagine this: you make your way through a throng of people scattered about a busy street. Neon lights wash the asphalt a kaleidoscopic spectrum of colour. Hawkers shout as you pass, beckoning you to some izakaya or another. You duck into the underground, hop on the train, and get a breath. The black of the tunnel outside slowly awakens with light as the car surfaces. An endless sea of life, hidden behind distant lights glowing in each window. 
Welcome to another night in Tokyo.
Want to live the adventure yourself? Stick around for our guide to visiting Tokyo! Below, you'll learn Tokyo's history, the best places to visit, and when to plan your trip. 
Why you might like to visit Tokyo
If the idea of bustling streets, constant movement, bright lights everywhere, and the nighttime buzz of a sprawling metropolis excites you, not many cities do it better than Tokyo. 
But if you also need a few quiet moments of solace, Tokyo's got that too. Atmospheric temples, scenic mountain hikes, and sweeping views of the sea are all just a short train ride away.
Besides the visceral energy and beautiful locales of the city, Tokyo is packed with culture, delicious cuisine, and a rich history spanning back about 400 years.
No matter what aspect of Japan you're most interested in, you can find it in Tokyo. Each neighbourhood of the city has its own vibe, which is unique to Tokyo and you won't find anywhere else in Japan.
So if you're making the effort to visit Japan, time spent in this incredible city is absolutely essential.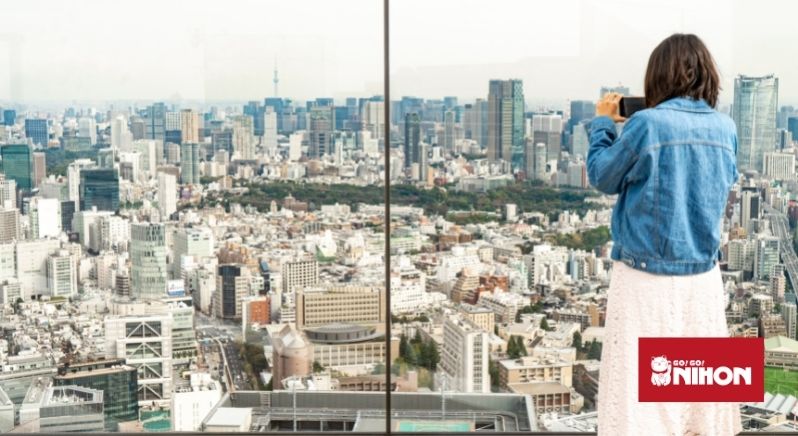 A brief history of Tokyo
Modern-day Tokyo was once known as Edo, then an unassuming fishing village. In 1603 the Tokugawa Shogunate, the military government of Japan, took up residence in Edo where they remained and took control of Japan until the end of the era (the Edo period, 1604-1867). 
Thanks to the rigid social constructs of the Edo period, the Tokugawa Shogunate ended their reign after 250 years of peace and handed power back to the Emperor of Japan (but not without a few key battles first).
In 1868, the Emperor ordered the imperial capital in Kyoto to be moved to Edo, which was officially renamed Tokyo (東京 – "Eastern Capital"). Today, Tokyo is the most populous city in the world, a hub of Japanese culture and history, and one of the most popular tourist destinations in Asia.
Places to visit in Tokyo
Below you'll find a small selection of our favourite spots to visit in Tokyo. From traditional cultural sites to modern marvels, they represent a nice mix of everything Japan's capital has to offer.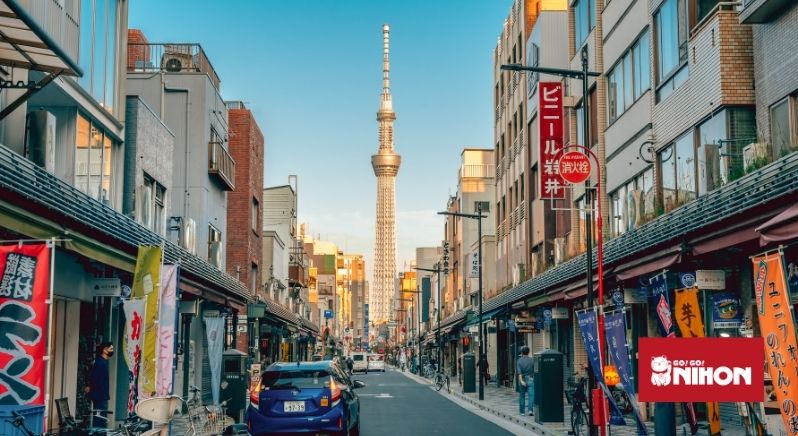 Tokyo Skytree
Nearly 14 million people all live in just 2193.72 square kilometres. You may hear the terms "Asian megacity" or "urban sprawl" thrown around to describe this environment. But they hardly do Tokyo justice.
To get a true sense of how massive Tokyo is, you'll absolutely want to stop at the 634 metre-high Tokyo Skytree. Plan your visit for sunset or after dark to see illumination like you've never witnessed before.
You'll find shopping and entertainment at the base of the tower, so it's a great option for a fun day out or a nice date. 
Meiji Jingu
When you get tired of the hustle and bustle of busy Tokyo streets, Meiji Jingu (明治神宮), is the perfect place to unwind. The shrine was dedicated to Emperor Meiji and Empress Shoken in 1920 and is surrounded by a towering forest of trees. At the entrance, you'll see a massive torii (鳥居) gate marking the path to the shrine. A quiet, pleasant walk through the surrounding woods will make you forget you're actually in the heart of Shibuya, one of Tokyo's most busy districts. 
After a relaxing stroll, you'll be treated to the shrine itself, a magnificent, traditional structure made of copper and artistically crafted wood. Enjoy the good vibes for a while and don't forget to pick up some omikuji!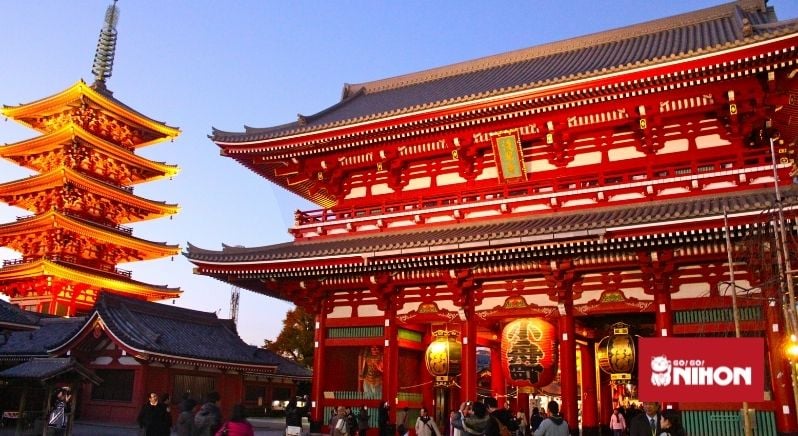 Sensoji Temple
Sensoji (浅草寺) is the oldest temple in Tokyo. It's located in the picturesque Asakusa (浅草) district. This colourful and historic temple was built in dedication to Kannon, the Buddhist goddess of mercy.
Before even setting foot on the temple grounds, there's so much to see and enjoy in Asakusa. Take your time getting to the temple so you can enjoy a refreshing sea breeze along the scenic causeway there. Pick up a souvenir and some tasty street food while you're at it on Nakamise-dōri (仲見世通り), a traditional shopping street. 
Shinjuku Gyoen
Shinjuku Gyo-en (新宿御苑) is another reprieve from the hustle of Tokyo proper. The lush grounds are home to perfectly landscaped gardens and beautiful flowers in the spring and summer. It's also a popular spot for hanami (花見), cherry blossom viewing parties and its small entry fee means it's slightly less crowded than other popular cherry blossom spots.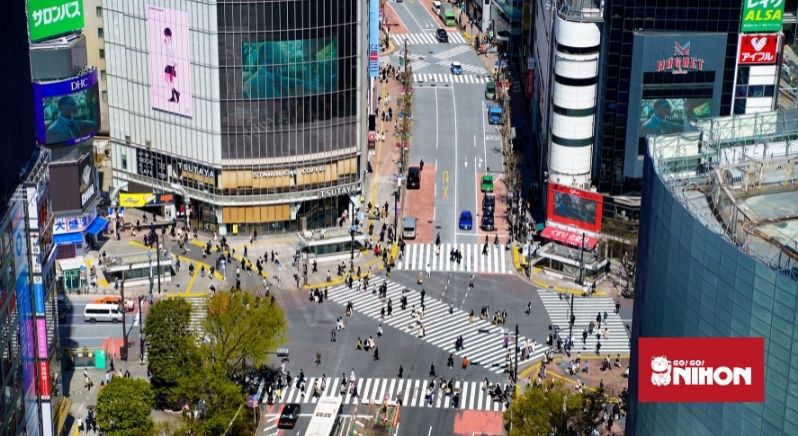 Shibuya Crossing
No trip to Tokyo is complete without a stop at this infamous intersection. An estimated 1.5 million people walk across Shibuya Scramble Crossing (Shibuya Sukuranburu Kōsaten 渋谷スクランブル交差点) every single week. The organised chaos and unique cross-section of local youth, salarymen, and tourists will fill you with the energy and excitement consistent everywhere in Tokyo. 
And make sure you stop at the Hachiko statue, a common meeting place in Shibuya, just outside the station. 
Shibuya Sky
Ready for a break after the hectic Shibuya Crossing? Head over to Shibuya Sky, an open-air observation deck sitting 230 metres above the action. You get breathtaking panoramic views across the city and like Tokyo Skytree, the sheer scope of Tokyo's size is humbling, awe-inspiring, and must be seen to be believed. 
More than just an observatory, Shibuya Sky also features digital art and a cafe and bar.
Tokyo Disneyland and DisneySea
Disney fans will not want to visit Tokyo and miss the experience of Tokyo Disneyland and DisneySea. They are some of the most popular Disney parks in the world. DisneySea is one of a kind, with its sea-themed attractions aimed at a more grown up audience. 
Golden Gai
These alleyways of tiny drinking spots are a time-frozen gem in a city that's constantly changing. Punters have been visiting Shinjuku's Golden Gai since the 1950s, when they housed Tokyo's black market and the nation was recovering from the devastation of World War II. 
While many of the bars are welcoming, there are some that only cater to regulars. Note also that most bars have a cover charge. Since the bars are so small, we don't recommend visiting with a large group.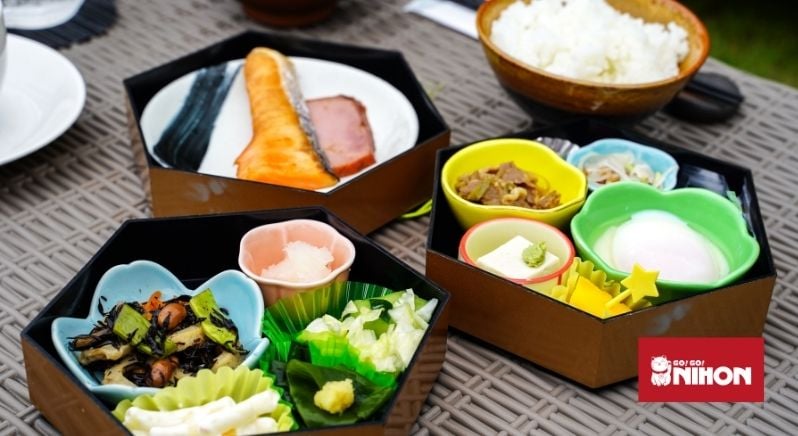 Local cuisine
Japan has some of the most delicious cuisines in the world. Each prefecture and city often has a regional specialty called kyōdo ryōri (郷土料理). Tokyo is one of the only cities that doesn't have its own specialty. But you can find almost any dish – Japanese, or not – in the estimated 60,000 eateries located in Tokyo. 
And if you want to impress a local, make your way to Taishoken Honten in Ikebukuro. The founder, Kazuo Yamagishi, is credited with inventing tsukemen (つけ麺). Literally meaning "dipping noodles", tsukemen offers a rich broth with a sweet and sour flavour served separately from the noodles. 
The best time to visit Tokyo
Your own best time to visit Japan depends a lot on personal preferences and circumstances. But, we'll lay out a few recommendations to make your choice easier.
Spring: Cherry blossom season is around late-March to early-May. And if you can manage it, there's no more beautiful time to visit the country in terms of weather, things to do, and the gorgeous cherry blossoms in bloom everywhere. 
Autumn: Japan's fall foliage features vibrant displays of deep reds that colour the landscape beautifully. Time your trip for late-September through early-November for a temperate climate and pretty leaves. Check out Shinjuku Gyoen, Meiji Jingu, or Mt Takao for the best photo-ops in Tokyo.
Winter: it can get chilly in Tokyo during winter, but you will also get some of the clearest skies of the year. It's the best time of year to catch a glimpse of Mt Fuji from afar and Tokyo serves as a great base for travel to snowy parts of the country to enjoy skiing, snowboarding and other snow sports. You'll also catch some dazzling illumination displays, especially leading up to Christmas.
Other times to visit Tokyo
Summer: Early summer can be a nice time for hikers to visit the high mountains where you can still feel a cool breeze amongst clear skies. But it is a staggeringly hot time of the year, with daily humidity above 60%. For those willing to brave the heat and humidity, you'll find the summer seasons filled with fun festivals and fireworks displays.
Holidays: We recommend avoiding national holiday seasons if you don't want to deal with large crowds. The biggest holiday periods in Japan are Obon (mid-August or July), Golden Week (April 29th-May 5th), and Japanese New Year (January 1st and 2nd). Because of Japan's strict work culture, most people all take vacations at the same time, causing traffic and generally crowded conditions. 
Live and study in Tokyo
There's so much more awaiting you in Tokyo, we couldn't possibly cover it all in this guide. If you plan to visit Tokyo and want to know more about the places you can go beyond the main tourist attractions, you can find all of that for just 2000 yen in our Tokyo Insider Guide. 
And a vacation alone isn't usually enough time to experience everything you'd like. But, making a life in Tokyo is easier than you may think.
Our Tokyo language schools can give you the Japan life you're dreaming of, along with the Japanese skills to transform the experience into memories you'll never forget. Get help every step of the way, from securing visa documents to signing up with a school of your choice. 
Find the perfect language school today with Go! Go! Nihon.