As a student, you might not have a lot of discretionary money to spend. Sure, you want to go out and experience Japan, but you need to be conservative in spending in certain areas so you can fund your education and other activities. Japan is not an expensive country to live in, as long as you know how to take advantage of some money saving tips. Let me give you some tips so you can save money in Japan and maximize your funds fully.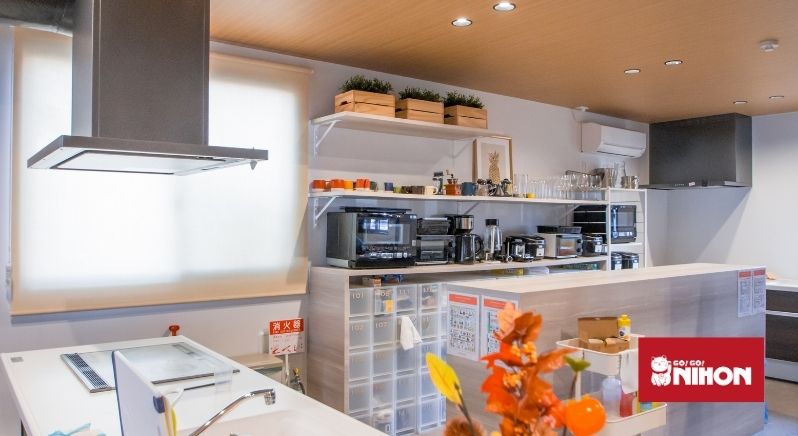 Save in housing costs
As you know, housing costs are one of the biggest fixed costs for anyone's budget. On top of rent, for many rental properties in Japan, owners require shikikin(敷金) and reikin (礼金) upfront to move into an apartment or house. It's typical for landlords to charge an equivalent of two months' rent for shikikin, the "key money" or deposit that you may get back upon vacating, with an additional one or two months' rent for reikin, a tip for the landlord. There are, however properties that don't require either so look for those when you're looking for an apartment to live in. Especially if you are only planning on staying in Japan for a short time, you wouldn't want to pay extra for housing.
Alternatively, you could elect to live in a share house, or accommodation with shared spaces separate from private rooms, such as a lounge, living room, kitchen, shower rooms or bathrooms. Share houses have lower initial and monthly costs compared to other rental apartments and is reasonable for shorter-term stays. In addition to saving money, you'll have the opportunity to interact with other housemates.
Let Go! Go! Nihon help you find reasonable accommodation in Japan.
Cook at home
Similarly when living in other countries, you can save money by eating out less and cooking at home. Regardless of whether you live by yourself in an apartment or in a shared house with a shared kitchen, buying your own groceries and making your own food will take you far. If you have a roommate or live in a share house, you may save even more by splitting grocery costs with your housemates.
Take the opportunity to buy local produce and learn how to make some Japanese cuisine. You will find it will be cheaper than buying some of the imported foreign foods you may be more familiar with from back home. Ask your Japanese friends for their favorite recipes or peruse sites like Cookpad. 
Grocery shopping
Even if you're not a great cook, you can buy bentō or prepared dishes, often called osōzai (お惣菜), at supermarkets for cheaper than takeout or dining at restaurants. There's usually a variety of dishes to try at the supermarkets. If you want to save even more, go right before closing time when many cooked dishes will be marked down, often 20%-50% off. Bakeries usually markdown their breads toward closing time as well. Generally markdowns start around an hour before closing, but check your local supermarket to see when the best time to go is.
Look for markdown stickers when you go to before closing time. In addition to percentages, markdown stickers are sometimes shown in Japanese, for example, "2割引き," which is equivalent to 20% off. Hanwaribiki (半割引) or hangaku (半額,) is another one to keep in mind, which indicates half, or 50% off from the original or the shown price.
Cheap eats
Eating out doesn't always have to cost a lot either. Japan is known for cheap eats that are delicious. You can almost always find noodle restaurants with menus starting at a couple hundred yen that are also often open late into the night. There are also gyūdon (牛丼) chains like Yoshinoya, Sukiya and Matsuya, which serve much more than the beef bowls. Similar restaurants exist for a variety of foods such as Curry House CoCo Ichiban.
You can even get sushi for 100 yen per plate at some kaitenzushi (回転ずし) chains like Kurazushi, Sushiro or Hamazushi.
100 yen shops for great deals
Sushi is not the only thing you can buy for 100 yen. The 100-yen shops in Japan are nothing like dollar stores back home. Often called hyakuyen shop (百円ショップ), the little stores carry everything from beauty products to food and crafts, all for 100 yen. Look for Can Do, Seria, Daiso, Le Plus, or Lawson Store 100. You can find a surprising variety of everyday items at 100-yen stores.
There are also 300-yen and 500-yen stores, which carry higher quality and interesting products in similar categories.
Recycle shops
Another place to shop are at recycle shops, or second-hand stores, which are plenty in almost every city. There are usually different categories of recycle shops, such as for books, clothes, electronics, games, and toys. There are often great finds for budget shopping if you look hard enough. Look for Off-brand stores (Book Off, Mode Off, etc.) throughout Japan and various niche recycle shops.
If you have unused items, you can even make money by selling your things to recycle shops for a little profit.
Point cards
When you're shopping, you may be asked if you have a point card at the particular store. Many Japanese stores have different kinds of rewards systems, including cash-back programs such as T-point card. Especially if you shop at particular stores frequently, signing up for a loyalty card is well worth it. Often creating one is free, and you may get discounts and freebies through accumulating points.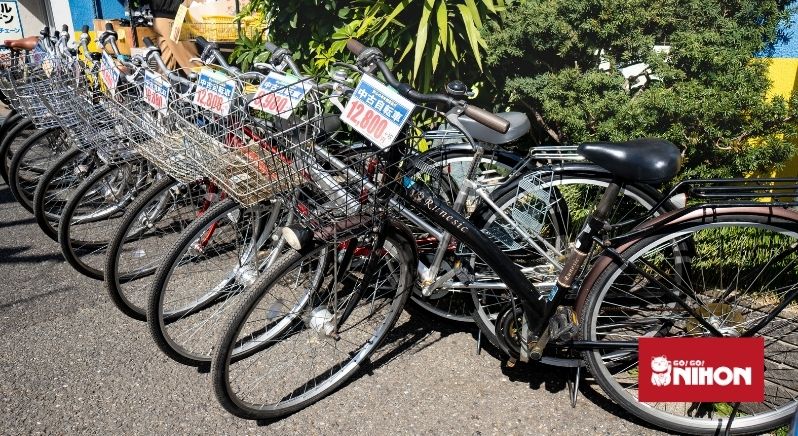 Bicycle
The public transport system in Japan is of course very convenient and reasonable. However, if you want to save more money in Japan, getting around by bicycle will get you far. Especially if your school or work is close to where you live, you may spend next to nothing on transportation if you invest in a bicycle. It's very safe in most of Japan to ride bicycles at any time of day. Many come with baskets at the front where you can put your bags and other things.
Night buses
To save on public transportation when traveling, check out yakōbasu (夜行バス), or night buses. Much cheaper than shinkansen or taking an airplane, there are night bus routes to many areas of Japan. Although it's not the most comfortable mode of transportation, you can definitely save money for your travels, and maybe get in a snooze.
There are also seasonal night buses such as to the mountains for skiing and snowboarding, or to hanami spots in the springtime.
Movies on special days
Watching movies at the theaters is not so cheap in Japan. However, many theaters have discounted days for everyone or certain groups of people. For example, many theaters have a discounted day on the first day of every month or "Ladies' Day" on Wednesdays. They may have their own "movie day" or a day of the month that is discounted, or a Monday discount. Additionally, most late-night shows are discounted.
Similarly, your favorite bar may host "ladies' night" or Happy Hour. Restaurants may have discounts during early hours or weekdays.
Check out your favorite hangouts for more money-saving ideas!
For more information or tips about life in Japan keep following our Go! Go! Nihon blog.