Japan is at the top of many people's bucket lists – and for good reason. It's a beautiful country with kind people, delicious food and a remarkable culture. If you're looking for a memorable study abroad experience, you're sure to find it if you study in Japan. 
Read on to see our top reasons why we think you should study in Japan.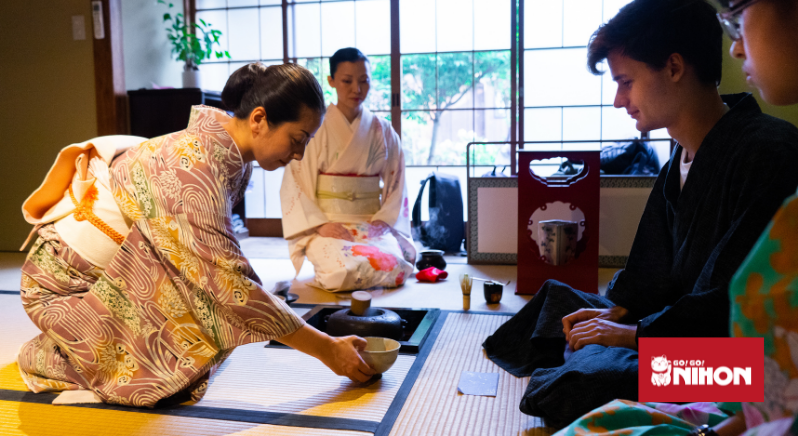 Embrace the rich culture 
Japan's unique culture is revered world-wide, from its cuisine to its art and entertainment. Traditional and contemporary Japan exist side-by-side 
You could join a centuries-old Shinto festival one weekend and an international anime convention the next. Shop along the streets of Harajuku before heading along to a traditional tea ceremony or a kabuki performance. Eat a traditional ichiju sansai, 一汁三菜 breakfast one day and an American-style one the next. Or just grab an onigiri, おにぎり(rice balls) from the convenience store on your way to school or work!
It doesn't matter whether you live in a big city like Tokyo or somewhere less metropolitan, your life in Japan is bound to touch on many aspects of the country's culture.
One of the safest countries in the world
Japan is consistently named one of the world's safest countries to visit for tourists and this is no less true for those who stay there longer term. Of course crimes happen everywhere, so common sense should still prevail and you should take similar precautions that you would anywhere else in the world. 
However, it's hard to beat Japan in the safety stakes. It has a comparatively low violent crime rate and in most areas it's fairly safe after dark. It's completely normal to see people leaving their belongings – including expensive items like laptops and smartphones – unattended in public and for it to still be there when the owner returns. Falling asleep in public is extremely common – there's even a term for it, which you can read about here. On top of that, there is a level of orderliness and cleanliness that is rare to find elsewhere.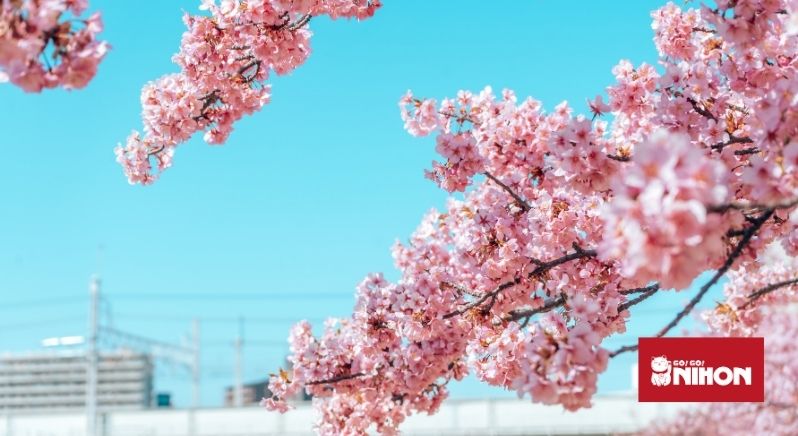 Experience the famous cherry blossom season 
If there is one season that Japan is renowned for, it's spring. Cherry blossom season is a special part of Japanese culture, where people flock to parks to sit under flowering cherry trees to socialise with friends, family and colleagues. At a deeper level, the coming of spring signifies new beginnings and the cherry blossoms represent the impermanence, but also beauty, of life. 
However, it's not just spring that's amazing in Japan. Each season offers something beautiful and unique. Summer is hot, but there is an abundance of cultural festivals to experience; autumn is stunning with all shades of red, orange and yellow covering the landscape; and winter brings with it beautiful, clear skies and crisp air – not to mention excellent snowy playgrounds in some parts of the country for those who like winter sports.
Enjoy authentic Japanese food
It's likely you'll have eaten Japanese food of some sort in your home country. Especially with globalisation and the internet, it's easier to find restaurants and recipes these days that give you a more authentic Japanese food experience.
However, nothing beats experiencing the cuisine of a country in the actual country itself. When you study in Japan, you'll see that Japanese food is so much more than sushi rolls. There's sushi, yes, but there are also many different noodle dishes, BBQ, hot pot, desserts and more. Affordable, quality meals like gyūdon, 牛丼 (beef rice bowl) or katsudon, カツ丼 (crumbed pork cutlet on rice) are common – perfect for hungry students – and the street food is delicious!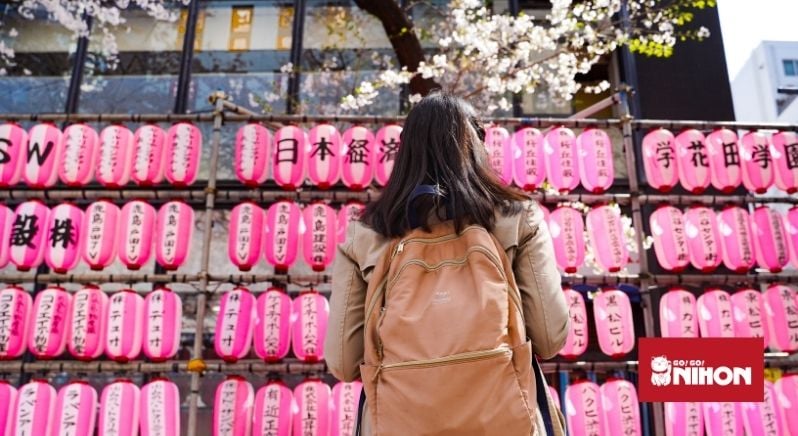 Travel a beautiful country
One of the best things about living and studying in Japan is getting to explore the country. It's a relatively small archipelago, but it offers so much diversity when it comes to travel. Ski on some of the world's best powder snow up north in Hokkaido during winter and then swim in crystal clear waters in Okinawa during summer. 
In between are the mountains, forests, temples, shrines, rice fields, quaint villages and the lesser explored places that you may only have the time to experience if you live in Japan. 
Thanks to its location, Japan also offers you a great place from which to explore the rest of Asia. It's only a short flight to South Korea, mainland China and Taiwan. Southeast Asia is easily accessible, too. 
It might be difficult to find the money to travel as a student. But with our handy money-saving tips, you can build a travel budget while you're in Japan.
Go! Go! Nihon is here to help you study in Japan
The Go! Go! Nihon team has more than 10 years' experience in helping students study in Japan. If you're still debating whether to study in Japan or not, contact us for more information. We would be happy to help you.