You may already know that working in Japan without a university degree is essentially impossible unless you have at least 10 years of work experience in a specific field.
Unfortunately, there isn't an easy way to work full-time in Japan if you do not have a university degree. Read on to find out how you can live and work in Japan if you do not already have a degree from your home country.
Go to a Japanese language school
You could try your luck to find an employer who is willing to back your visa application. However, there is still no guarantee that Japanese immigration will approve your visa if you lack a university degree. And even if you do have a university degree, it is extremely difficult to find work in Japan if you do not know Japanese. 
Therefore, the best and safest option is to get a recognised degree from a Japanese university or a Japanese vocational college. Before you get there, though, you will need to learn the language. All of the schools that Go! Go! Nihon partners with offer full-time courses designed to take you from beginner to advanced Japanese level (about JLPT N2 level) in about two years.
Don't think this will be an easy ride, though: learning Japanese to the level you need for entry into further education requires consistent dedication and hard work.
Typically, language schools require students to have a high school diploma (or the equivalent of 12 years of education). But for those who don't meet that requirement, Akamonkai Japanese Language School in Tokyo offers a special one year course that counts towards the completion of your 12th year of education.
Contact us for more information about this course, or for recommendations on language schools across Japan.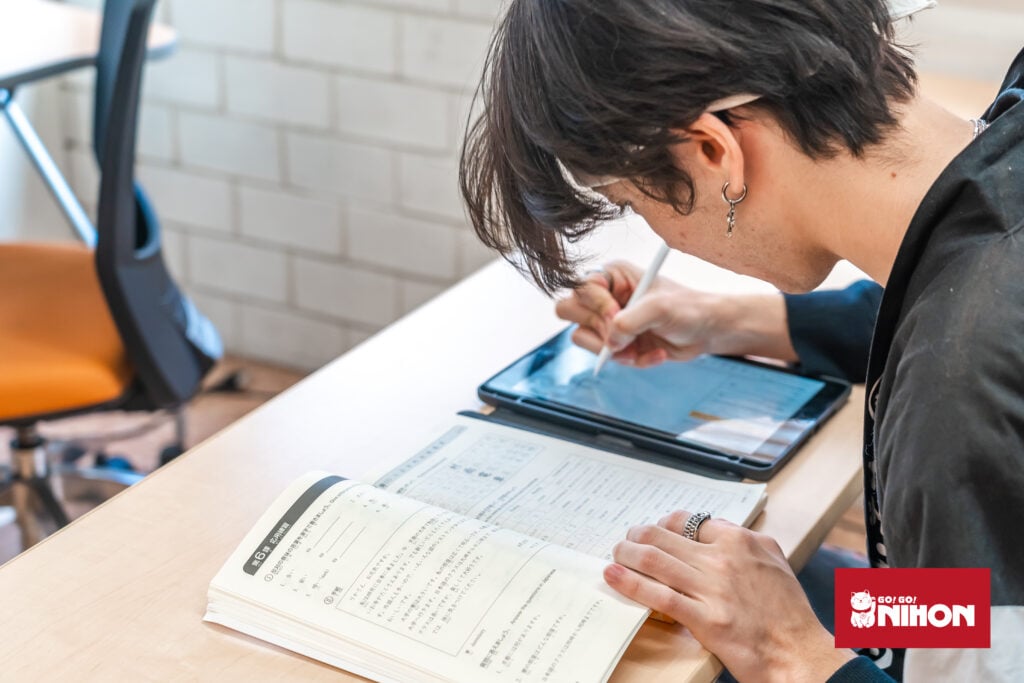 Get your degree in Japan
Those who wish to study at a Japanese university will need to pass the Examination for Japanese University Admission for International Students (EJU) and have 12 years of education. Many language schools offer preparatory courses for those wishing to enter university.
To get into a Japanese vocational school, it is usually enough to have attended an authorised Japanese language institution for more than 6 months, or have achieved JLPT N2 level, or have a minimum score of 200 points in the EJU. Graduates from Japanese vocational schools receive an Associate's degree, which is usually enough to be accepted by Japanese employers in place of a Bachelor's degree. 
Importantly, for both university and vocational school, you must be proficient in Japanese in order to even be considered, let alone keep up with the classes. Contact us for more information on getting into higher education in Japan.
University courses taught in English
In general, Japanese universities don't have a heavy focus on offering courses taught entirely in English. However, there are some programs available at select universities around the country, which could be a viable option for those who want to work in Japan and do not yet have a university degree.
Please check university websites to see if they offer courses taught in English.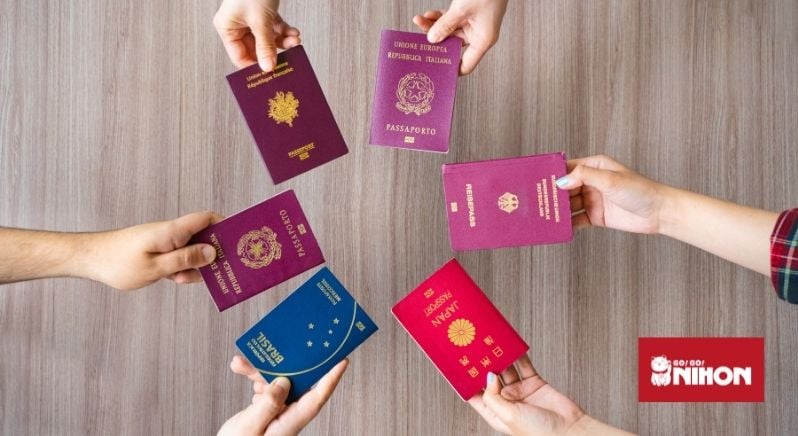 Specified Skills Visa
We covered the basics of this new visa category in an article last year. Basically this new visa category offers people the chance to work in Japan without a degree in 14 different industries. There are two ways to get this visa, with one being to pass an exam that measures Japanese language skills and industry-specific skills related to the area the applicant wants to work. The other way is to complete a three-year technical intern training program in Japan.
As with other visa categories, those with criminal convictions in their home countries are unlikely to be accepted, as are those from countries that do not take back their citizens if deported from Japan.
Visit the Ministry of Foreign Affairs Japan for more information.
After you get your degree
If, after you earn your degree and get some work experience, you decide that you want to continue studying, then you might want to consider completing a Master in Business Administration (MBA) degree with GLOBIS University. You can complete this degree in one year if studying full-time and you will have access to GLOBIS' world class teaching team and business network. Read more about studying this one-year MBA in Tokyo with GLOBIS.
Note that those who do not have a Bachelor's degree already can still apply as GLOBIS can accept those with extensive business experience, but will need to go through a screening to see if the requisite background is enough as a substitute.
There may be no magic or easy way to work in Japan without a university degree, but for those who are truly motivated and passionate about living and working in Japan, the opportunities are there if you are willing to work for them.
Contact us today if you want to take the first step towards realising your dream of working in Japan.