The Examination for Japanese University Admission for International Students (EJU), or nihon ryūgaku shiken (日本留学試験) is used to evaluate the Japanese language skills and basic academic abilities needed for international students to study at the undergraduate level at universities or other higher educational institutions in Japan.
Prior to 2002, a Japanese Language Proficiency Test and a General Examination for Foreign Students were required by many schools in Japan. The EJU takes the place of both tests and is administered twice a year in June and November in Japan and other countries.
What's on the exam?
The EJU exam includes the following subjects:
Japanese as a Foreign Language
Science (Physics, Chemistry and Biology)
Japan and the World
Mathematics
Applicants select out of these which tests to take based on the requirements of the Japanese university and program they are applying to. The examination is available in Japanese or English, and applicants may specify which language they want at the time of application. The Japanese as a Foreign Language test is, for obvious reasons, only administered in Japanese.
Which schools consider EJU test scores?
The Japan Student Services Organization has a list of Japanese universities that consider EJU scores in their admission process for international students. Students can also check each individual schools' websites for specific application requirements. Many national, regional and private universities consider EJU test results, as well as junior colleges and graduate schools. Professional or vocational schools may also consider the Examination for Japanese University Admission as part of the application process.
How to apply for the EJU
To apply for EJU administered in Japan, students will need to remit the examination fee using the Japanese Postal Services fund transfer form and submit their applications from a Japanese post office by simplified registered mail, or kan'i kakitome (簡易書留). Application forms are contained in the EJU Bulletin, which is sold at major bookstores in Japan during the application period.
A recent head shot photo taken within the preceding six months is also required to accompany the application. The photo must be hatless and facing the camera, with a solid background. The photo must also be 4cm in height and 3cm in width.
Note that students may only designate addresses in Japan for receiving test vouchers and score reports.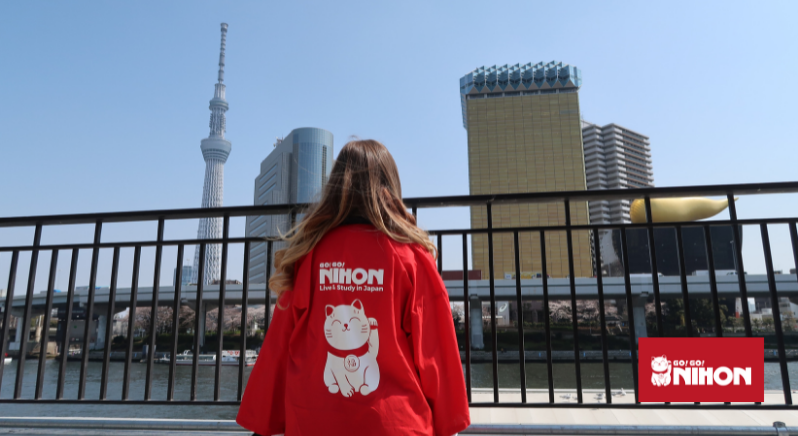 What Go! Go! Nihon can do
Go! Go! Nihon can help you find a school to prepare for the EJU. Several of our language schools offer EJU prep courses, so make sure to choose one to suit your needs!
A high level of Japanese proficiency is required to study at an institution of higher education in Japan. It's fundamental to have a JLPT N2 level, and students can best prepare for a JLPT exam by studying at a Japanese language school in Japan.
For those looking for help and inspiration in essays and writing papers, there are services such as StudyBounty that offer free essay examples, as well as access to writers.
For further information about living and studying in Japan, keep following our Go! Go! Nihon blog.