Already world-famous for its quality powder snow and ski fields, winter in Japan is a truly magical experience. Aside from the snow sports though, there are plenty of ways to experience snow in Japan that don't involve skiing or snowboarding.

Hokkaido
Top of the list is at the top of Japan – Hokkaido. Not only is there the amazing Sapporo Snow Festival, but there are also plenty of other beautiful wintery spots. Each place has something unique that's worth exploring.
Abashiri 網走
From the town of Abashiri, you can take a trip out on a boat to see the drift ice in February. Located in the Sea of Okhotsk, this is the northern hemisphere's southernmost point to see drifting sea ice.
While you're in the area you can enjoy some exceptional seafood fresh out of the water. Alternatively, you might get a chance to travel on the steam train that takes you on a trip from the town, through the mountains and to Kushiro 釧路, a seaside port city.
Lake Shikaribetsu

然別湖
Lake Shikaribetsu is another scenic spot in Hokkaido worth a visit in the winter months. There is an annual winter festival that's held on the lake – yes, on the lake. But don't worry, the lake is frozen solid! The festival is made up of a frosty village crafted from ice and snow. There's a bar, a musical hall, a chapel and even icy hotels you can stay in overnight. It's truly a magical experience, particularly at night when the village lights up.
Asahikawa Winter Festival
Many of you will have heard of the Sapporo Snow Festival, but what about the Asahikawa Fuyu Matsuri 旭川冬まつり? Located just an 80-minute train ride away from Sapporo, this festival has a similar set-up with ice and snow sculptures and is the second-largest snow festival after the one in Sapporo. It normally happens around a similar time as the Sapporo festival, so you can easily enjoy both since they are located so close together.
It's also a good location to travel to Shirogane Onsen, where you can see the famous blue pond that's even more serene when covered in snow.
Noboribetsu 登別
This is Hokkaido's most famous onsen town. One of the sources of heat is the local Jigokudani 地獄谷, or "hell valley", which also has some amazing geysers and walking trails. These trails offer some spectacular views across the valley – a peaceful and scenic place to enjoy the snow in Japan.
Onsen (of course)
Heading into the countryside for an onsen trip with views of snow-capped mountains is the perfect way to escape city life and relax. There are plenty of onsen towns and villages in the mountains. One of our favourite places is Ginzan Onsen 銀山温泉 in Yamagata. It's particularly picturesque when the buildings and exposed woodwork are covered in snow and gas-lit lanterns light up the town at night.
There's even a 500-year-old mine that you can explore, as well as a 22-metre waterfall at the back of the town.
Read more about onsen etiquette in our article here.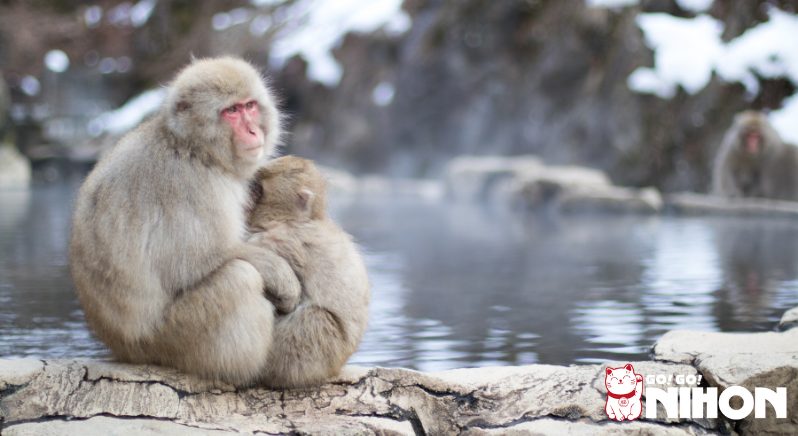 Jigokudani Monkey Park
If you're interested in onsen but want something a little different, then head to Jigokudani Monkey Park in Nagano. You can follow the trails up the mountain to the hot springs that are exclusively for the snow monkeys in the mountains. It's a ridiculous and wonderful sight to behold as these monkeys sink back and relax in their own hot springs. For a full low down on other things to do in Nagano check out this article.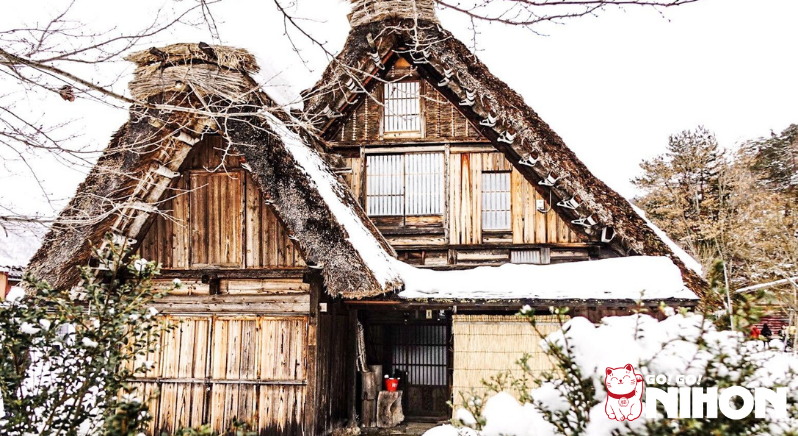 Shirakawago 白川郷
Chances are you will have seen many photos of this UNESCO world heritage site. This place is famous for its traditional farmhouses that have thatched roofs resembling hands pressed together in prayer.
While worth visiting all year round, it's an amazing sight in the winter when the buildings are covered in snow. They also put on illuminations on select weekends throughout winter. It's also worth visiting in late October/November when they run the fire drill and you can see streams of water across the village.
The nearby town of Hida-Takayama is a popular place to base yourself from to visit Shirakawago. Its well-preserved town centre features beautiful old buildings and you can also visit an open air museum that exhibits some of the traditional houses found nearby.
Yokote Kamakura Snow Festival
Each year for the past 450 years, residents of Yokote 横手 in Akita prefecture have built igloo-like snow houses called kamakura and prayed to the water deity. Each house has an altar and a charcoal brazer where you can keep warm and toast some rice cakes.
In the evenings, children invite visitors in for a rice cake and a drink of amazake 甘酒 (a sweet non-alcoholic rice wine). The visitor then makes an offering at the altar to the water deity in return. If you want to get fully involved there's even an opportunity to try making a kamakura yourself at Komyōji Gaiku Park.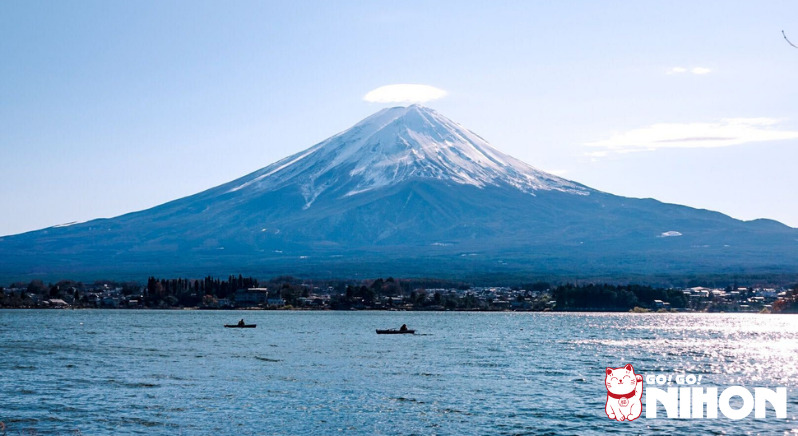 Fuji Five Lakes
While it's a beautiful spot all year round, winter makes the Fuji Five Lakes area that little bit more magical. With clear skies and a snow-capped Fuji, you can experience some of the best views you'll ever experience in Japan. Why not rent a bike, cycle around one of the lakes and stop for a delicious bowl of hōtō 餺飥 (a miso noodle soup stew) to warm your soul?
If you want a more exhilarating way to warm yourself up then a trip to Fuji-Q Highland amusement park is worth it. It's a bit quieter in the winter and you get the best views of Fuji at the top of a roller coaster!
Make the most of the snow in Japan this winter and get out and explore. The spectacle of snow-capped mountains and streets full of snow sculptures is not to be missed!
Follow our blog for more articles about travel and life in Japan.