After more than a decade of helping students to live and study in Japan, Go! Go! Nihon has launched its first online store. We've packed our store with the best Japanese learning materials and our favourite Japanese products. Even if you can't be in Japan right now, you can still have a slice of Japan delivered straight to your home.
Before we take a look at some of the things you can buy from our store, please note that most of the products are sold through affiliate links of overseas sellers. This means Go! Go! Nihon makes a small commission on each item sold and the products will not be sent directly from us to you. We decided to operate our store in this way so you can still pay the same price for Japanese goods without having to pay high shipping and import fees to get it shipped from Japan.
Let's take a look at what you can buy!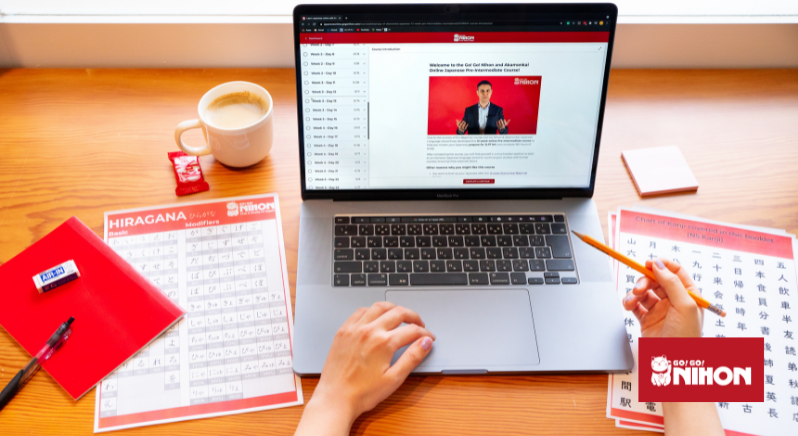 Online courses
Learn Japanese from the comfort of your own home with our online language courses. We have worked together with our language school partners to offer you quality courses such as our 12-week beginner Japanese course with Akamonkai. This comprehensive course is designed to teach you the basics of the language so that you can get a solid foundation before starting Japanese language school.
Read more about the 12-week beginner Japanese course in our article.
Other courses include Japanese onomatopoeia, where you'll learn over 200 commonly used onomatopoeia. Why is this important? Because onomatopoeia makes up a significant part of the Japanese language, so understanding and using it correctly will help you deepen your Japanese language knowledge.
And did you know that there are several different Japanese dialects? One of the most widely used is Kansai dialect, or Kansai-ben. It's spoken in the Kansai region, which includes cities like Osaka, Kyoto and Nara and is commonly used in Japanese comedy shows and pop culture. Learn more about Kansai-ben and the Communica Institute online Kansai-ben course here.
Textbooks
There are so many textbooks out there when it comes to studying Japanese. We've chosen what we think are some of the best ones to sell through the Go! Go! Nihon online store. These include the Nihongo So-Matome series, which are great visual books to help you prep for JLPT exams. Read more about preparing for the JLPT.
You can also buy notebooks for practising Kanji and flashcard kits.  We will continue to add more products that our team have tried and tested to help you learn Japanese.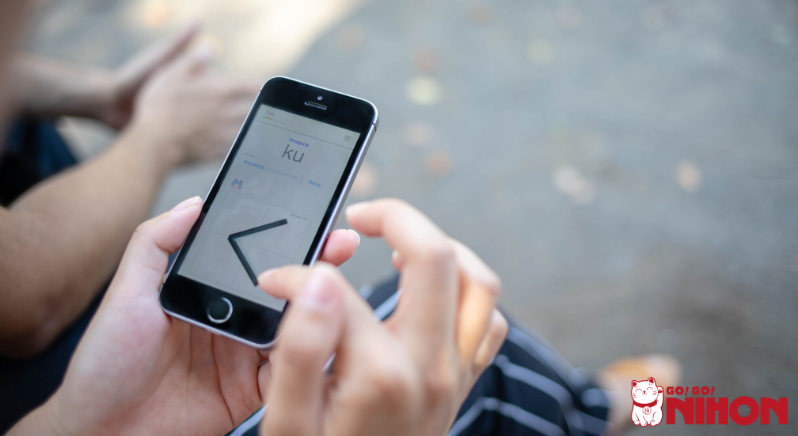 Hiragana Quest
Hiragana and katakana are the foundations of the Japanese writing system and you should master both as a beginner Japanese learner. Our app is designed to help you learn hiragana and katakana through mnemonics – read more about it here.
Note that the app is free to download and the first seven hiragana characters are free to learn. From there, you can pay to unlock the rest of the hiragana characters. Get a discount if you also unlock the katakana characters at the same time.
Study Trip gift cards
Study abroad experiences are truly one of a kind, so why not help someone you care about get that experience? Study Trips are a great option if you cannot, for whatever reason, commit to studying in Japan long-term. Lasting between two to four weeks, Study Trips give you the chance to learn Japanese and participate in fun cultural activities in Japan.
Whilst travel is restricted from many places right now, you can still plan ahead with a Study Trip gift card.  Gift cards are available in various amounts and can be used to book any trip in 2021.
Japanese snacks
Get a taste of Japan through carefully curated Japanese snacks and sweets delivered straight to your door by Japan Candy Box, full of treats normally only found in Japan.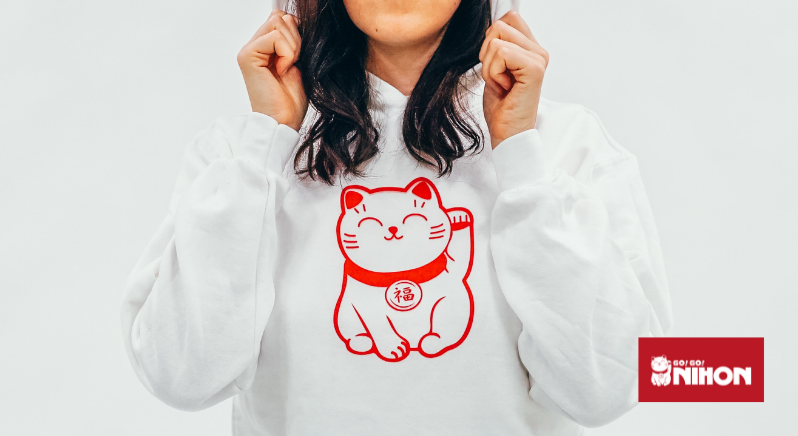 Go! Go! Nihon Merchandise
Who doesn't love our adorable Maneki Neko mascot? Now you can accessorise with our mascot through our cute merchandise. You can buy stickers to put on your laptop or phone case, enjoy your morning coffee in our branded mug, or keep cosy in our branded hoodie.
Want to know more about what a Maneki Neko actually is? Read our article here.
Requests
We would love to give you the things that you want, so if you don't see something in our store then why not tell us what you would like? You make requests through our form and we will try our best to get those items in our store.
Launch competition
To celebrate our store launch, we are giving you the chance to have one of your designs featured in our merchandise range.
Create a Japan-themed t-shirt that you would love to see as part of our merchandise – it can have words or pictures (or both!) and be real or imagined. Our team will vote on our favourite design and if that's yours, we will add it to our store!
The winner will receive 150 yen everytime a t-shirt with their design is sold. They will also win a Mystery Box full of Japanese goodies.
The competition is open until Midnight August 28th Japanese Standard time, you can enter as many times as you like!  Send your designs to store@gogonihon.com with the subject line T-shirt Competition. Full terms and conditions are available on our website here.
Good luck!!
Don't forget, if there is something that you would like to see in the Go! Go! Nihon online store, you can make a request through the website and we'll see what we can do!