Learn Japanese online with one of Tokyo's largest Japanese Language Schools, Akamonkai. Together with Go! Go! Nihon, Akamonkai is now offering a 12-week online Japanese course, designed to teach you the fundamentals of the Japanese language, all at an affordable price.
Read on to find out more!
Who is the course for?
This is a 12-week beginner course designed to help students get ready for full-time study in Japan. However, it is a great course to teach the foundations of the language for anyone who would like to learn Japanese.
Currently the course is only available in English.
How the course works
This beginner course is designed to go through all the basics of the Japanese language. The course will begin when you enrol, with 5 days of lessons released per week. You will have 6 months from the date that you enrol to complete the course.
Lessons are taught with a combination of videos, audio, text files and more to give you a well-rounded learning experience. We will supply you with course materials for each lesson to help you learn as efficiently as possible. Students will also get to upload their own videos so teachers can check their pronunciation.
In the 12-week course, you will learn:
How to read and write hiragana, katakana and beginner kanji
More than 1000 words
How to read, write and understand short, simple sentences
Useful conversation skills such as self-introduction, how to describe something, how to give reasons, how to express what you like or prefer, how to ask for things, how to ask for directions, plus other simple conversations you can use in daily life in Japan
We know that studying online can sometimes be an isolating experience. So through this course you will also be part of a community where you can communicate with other learners and course leaders, ask questions and compare study notes. It is the next best thing to learning Japanese in person at a language school.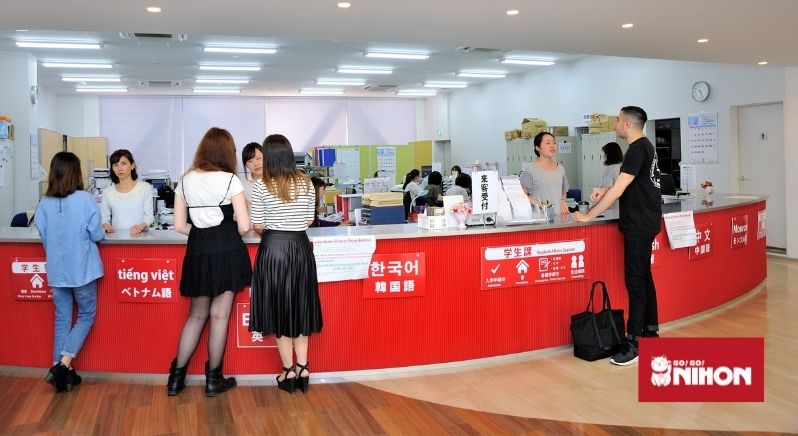 Why should I do this online course rather than any other online course?
This course was created and is managed by qualified Japanese language teachers from Tokyo's largest language school, Akamonkai. The school has more than 30 years of experience teaching Japanese and more than 20,000 graduates, so you can rest assured that you are getting the very best learning experience.
The course is designed to take students to JLPT N5 level, so it is very goal-oriented. Even if you don't plan to take the JLPT and just want to develop your Japanese knowledge, it's good to have a set goal to work towards. This also gives the course and your learning a strong structure to follow.
After completing the course, you will receive a certificate and your 150 hours of study will be officially recognised by immigration. This is really helpful when it comes to applying to study in Japan, as immigration will be able to see that you have already put in some effort into learning the language.
The online community gives you the support and experience that you might not get with other online learning platforms. Not only can you connect with other students, but you can reach out to teachers to ask questions.
One of the strongest benefits of this course is that students send videos to teachers throughout the course using the private student community so that the teachers can check their progress and pronunciation. Often with learning a language online, you can learn all the grammar and vocabulary, but you don't often get real advice on your speaking ability. With an actual teacher checking and helping you with your spoken Japanese, you will be able to develop all aspects of your Japanese language skills.
How much does it cost?
The course costs 8268.75 yen a week, which is 99,225 yen in total. This is a great deal when compared with studying at language schools in Japan, which start at 15,000 yen a week.
You can also pay in three installments of 36,380 yen. Note that if you do not continue to pay the installments, you will not receive any new content after the payment deadline.
Other online learning options might be cheaper, but they aren't normally created by an accredited school and they don't offer the same features or benefits.
Buy in bulk and save
If you purchase this 12-week beginner course together with the pre-intermediate online course in our course bundle, you can save over 22,000 yen. Buying each course separately will set you back 99,225 yen each course, so it makes sense to invest in the bundle.
The pre-intermediate course is designed to follow on from this 12-week course to help you continue progressing with your Japanese language skills. After finishing the course, you should be able to take the JLPT N4 exam. Read more about the course in our article.
Where do I sign up?
Go to our dedicated website and click on the "Find out more" button under the course you would like to choose. You will be able to see the curriculum and you can sign up and pay from there.