Congratulations! You've got an interview scheduled. As with interviews anywhere else in the world, you should be prepared to answer some of the most common questions asked in a Japanese job interview. We've listed the top 20 below.
Make sure to research the company you are interviewing with as thoroughly as you can, and to think of what you can convey to the interviewer about yourself with supporting examples for your answers. If Japanese is not your first language, it may be helpful to review some key words you wouldn't want to forget to use in answering some of these key questions.
1. Tell me about yourself.
Called jikoshōkai (自己紹介), many interviewers will start the interview asking about you. You should prepare a 1-minute summary of who you are, highlighting your strengths or experiences that you bring to the table. Don't tell them your whole life story or go through your resume. This is just an introduction.
During your Japanese job interview, state your name in the beginning, say a couple sentences about yourself, and end with yoroshiku onegai itashimasu (宜しくお願いいたします).
2. Why do you want to work for our company?
This is one of the most important questions that comes up in almost every interview. Tell the interviewer why you want the job. Identify a couple factors that make you a great fit for the role, whether it be your passions, your skills or experiences, and share why you love the company. This should match the shibōdōki (志望動機) section of your resume, which you can expand on.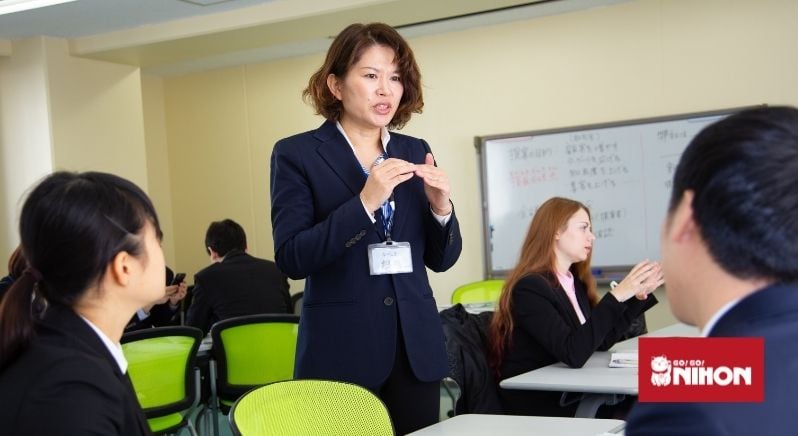 3. Tell me about your experiences at your past company/at school.
Go through a brief outline of your background. Make sure to focus on skills and experiences relating to the position you are applying to.
4. Why did you leave your last position?
Why are you leaving? Why did you get fired? Try to avoid negativity while answering this question. This is not the time to bring up your hatred for your last boss or issues with projects you worked on. Try to focus on what you're working towards doing, whether it be that you wanted more challenging work or you want to expand your skill set.
5. What is your greatest achievement?
Don't be shy when answering this question, this is the time to brag! Give a brief background, then describe what you did and what you achieved. Make sure to give concrete results with supporting numbers.
6. Tell me about a challenge or conflict you've faced, and how you've dealt with it.
The interviewer wants to know how you deal with conflict. Make sure you pick something that ended positively, or that you learned from and follow a similar method to the prior question. Give a brief background and describe what you did and how you overcame it.
7. Give an example of a time when you've exercised leadership?
Depending on what's important for the role or company you're applying for, pick a situation where you led a team or a project to completion. Show how you were a leader in the situation and your overall skills and potential, with a memorable example.
8. Tell me about your career plan.
Where do you see yourself in 5 years? 10 years? Obviously, include the company in your career plan. Make sure you include experiences or skills you can gain at the position you're applying to, or something you would like to accomplish at the company. You don't want to give off the impression that you'll be moving on to something different in a short time or that you would like to be doing something completely different from what you can do at the company.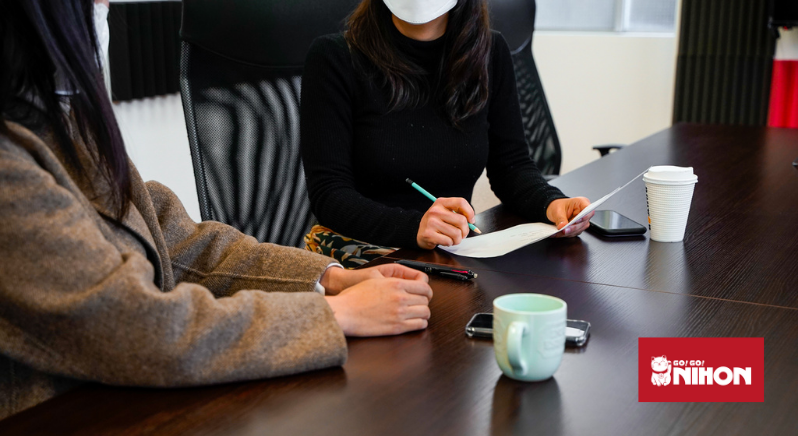 9. What are your strengths?
Highlight your strengths with supporting examples. You should prepare at least three strengths you can talk about. Bonus points if they are things the company or position highly values, but don't make things up just to fit the job description. It's more important to show the interviewer your true strengths.
10. What are your weaknesses?
Even if it's true, don't say that you're bad at keeping deadlines or you don't like talking on the phone. Worse yet, don't say you don't have any weaknesses. Everyone has weaknesses. It's important to know what they are while still being able to show the interviewer how you're working on overcoming it.
11. Why should we hire you?
Highlight your strengths or skills that will most benefit the company. Give an example of a high- performing situation in the past or describe how you will be an asset to the company.
12. How do your colleagues and/or friends describe you?
It's basically another opportunity to share with the interviewer your strengths while demonstrating how you work with other people. Be honest and highlight a strength or two. It's great if you can show teamwork or how you work with other people.
13. Why is there a gap in your employment?
Be honest about why there is a gap, and focus on what you would like to do now and in the future. If you took time off to study abroad, explain how much you've learned and what you want to do with your newly improved Japanese skills!
14. How do you deal with pressure or stressful situations?
A great approach is to tell the interviewer a strategy or tactic you use in dealing with situations, and give an example of a certain situation in which you dealt with it. Highlight how you can deal with such situations and accomplish your goals.

15. What other companies or industries are you applying to/interviewing with?
Be honest about where else you are interviewing, but let the interviewer know that the company is your top choice. Even if you're a great candidate companies will in most cases not make an offer if you indicate that they are your fail-safe company. If you are applying to different industries, try to tie it together in some way so the interviewer knows why you are applying to certain companies.
16. How do you evaluate companies?
The interviewer wants to know what you value in work, and at the same time see if you will fit the company culture. Especially if you are applying to a number of seemingly different types of companies, you can let them know what it is that you are looking for in a job. Even if it's true, don't say "a high salary," or "good benefits."
17. What is your salary expectations?
New grad interviews may not ask this question as many companies have a pay structure. If you are asked this question though, you need to be prepared. Do your research on industry standards and make known to the interviewer that you are flexible. Salary standards may be different in Japan than your home country.
18. What do you like to do outside of work?
What are your hobbies? The interviewer wants to get to know you as a person and see if you're a good fit with the company culture. You can share with them what you love to do, while keeping it semi- professional. A healthy hobby such as playing sports or intellectual hobby such as reading (or studying Japanese!) usually gives a positive impression. Something unique and uncommon will also interest the interviewer and may make you stand out.
19. If you were an animal, what would you be?
Or whatever other weird seemingly unrelated question. Don't let it throw you off. The interviewer just wants to see how you react to unexpected questions and see your personality. It would be great if you can tie it into your strengths you may have mentioned or otherwise come up with an interesting answer, but there really is no wrong answer.
20. What questions do you have for me?
Many interviews will end with the interviewer asking if you have questions for them. You should always have several questions prepared in advance you would like to ask, in addition to any questions that may arise during the Japanese job interview.
Research the company, the industry, the position you are applying for, and anything else you can that may be relative. Do not ask questions for which answers can easily be found on the company website. You should know the ins and outs of the company website before you interview.
Some questions you could ask could be about the team you would be working with, common challenges, what the company most values in its employees, insight into recent company news, etc. Try to spend time before the interview to have at least five solid questions to ask your interviewer.
Prepare for your job interview with Japanese language skills
There are some essential Japanese words and phrases you should familiarise yourself with before your job interview. Read more in our article here.
Understanding Japanese work etiquette is also crucial to succeeding in a Japanese workplace. You can learn all about business Japanese and working in a Japanese company through our online course. You can test the course out for free with our trial option here.
You're now ready for your Japanese job interview. Ganbatte ne!
If you like to read more about Japanese culture, make sure to follow our blog where we cover everything you need to know about Japan!