The health insurance scheme is required by the government in Japan for all Japanese citizens, permanent residents and any non-Japanese residing in Japan with a visa for three months or more, including students. Kokumin kenkou hoken (国民健康保険), or National Health Insurance (NHI), is available for those without Employees' Health Insurance. Let's learn more about Japanese health insurance system.
Premiums
The premiums are based on income so students with little or no income will have low payments. The rates are calculated based on jūminzei (住民税), or resident's tax for the previous calendar year, which is determined in June. Annual National Health Insurance premiums are divided into 10 installments.
The monthly bills for Japan's health insurance can easily be paid for at any convenience store in Japan.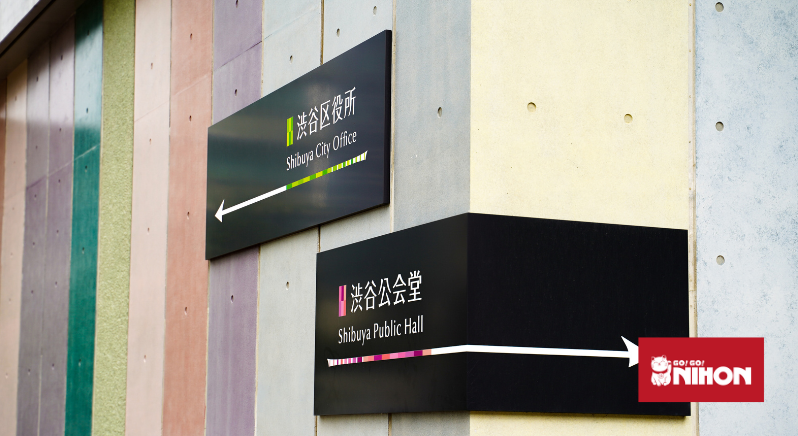 Registration
To enroll, applicants should visit their local city/ward/village office with their Japanese IDs to fill out an application. It may be easiest if you enroll for the national health insurance on the same day as you register for your Zairyū card.
People are required to join within two weeks of becoming eligible, including change in employment status or moves from one municipality to another. Those that do not register when they become eligible can be charged for up to two years of back payments.
Benefits
The National Health Insurance covers 70% of the medical bills, while the insurer is responsible for the remainder. The insurance applies whenever you become ill, injured, or require dental care.
You can also receive reimbursements for:
Medical treatment from a healthcare provider that doesn't accept National Health Insurance
Massage therapy, acupuncture or moxibustion with doctor's written consent or medical certificate
Expenses for crutches or other medical equipment or appliances
Blood used in a blood transfusion
In these situations, you pay the full amount and then make a claim to NHI. If NHI decides to provide the reimbursement, you will receive between 70 to 90% of the approved amount.
You may also receive reimbursement for:
Expenses for emergency transport or hospitalisation of a critical patient – the cost of transport is covered if it is deemed necessary by a doctor and approved by NHI
Emergency treatment by an overseas healthcare provider for illness or injury – NHI members can receive a 70-90% refund of the estimated cost of the treatment of the same illness or injury in Japan
You will receive an insurance card by post after registering for the National Health Insurance program. Patients must show the insurance card in order to receive benefits.
Some schools offer an affordable add-on insurance that covers the 30% not covered by NHI of their students' medical expenses if an accident happens in Japan.
Exceptions for usage
 Failure to follow doctor's instructions regarding treatment.
 Intentionally inflicted injury or illness resulting from crime or suicide.
 Injury or illness resulting from a fight or drunkenness.
 Treatment unrelated to illness (health examinations, preventative injections, cosmetic 
surgery, orthodontic work, normal child delivery/abortion for economic reasons, etc.).
 Private or semi-private room upgrade charges during hospitalization.
 Injury during work (should be covered by worker's compensation or employer).
It's also important to note that National Health Insurance does not cover contraceptives such as the birth control pill and others.
Consequences of not being insured
Without enrollment into the national health insurance system, patients are responsible for 100% of medical bills, which may be costly. There have been many cases of students who forwent enrolling in the system and suffered great losses from the necessity of emergency care, consequently not being able to stay in Japan thereafter.
All long-term students should enroll in the National Health Insurance system as soon as they arrive in Japan. All students that come to Japan through Go! Go! Nihon will be reminded to get proper insurance to ensure all students to feel safe and secure during their time in Japan.
Non-NHI insurance 
Short-term students studying in Japan aren't able to join the NHI, however they can still get medical insurance before coming to Japan. Go! Go! Nihon is partnered with a travel insurance company called WorldTrips (part of the Envisage Global Insurance Group) – https://gogonihon.com/en/health-and-travel-insurance-for-japan/ which can provide the necessary coverage.
If you are using Go! Go! Nihon to study in Japan long or short term, or you are coming with one of our Study Trips, please ask your student coordinator since we will have a special deal for you.
Contact us for more information or if you have any questions.