Moving to a totally new country to learn a new language by yourself can be intimidating. Some people may prefer to study in Japan with a friend. Or you might be in a relationship where you both want to study in Japan together. 
Whatever the reason, it is possible to apply to study in Japan with a friend or partner – but there are some things you need to be aware of.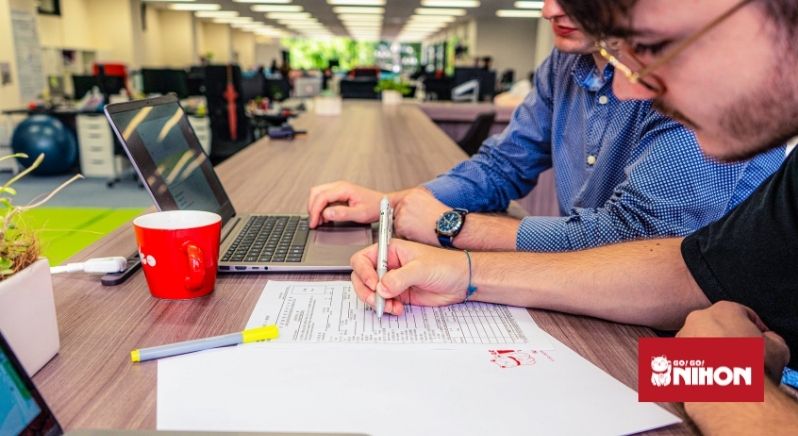 Applying to study in Japan with a friend
It is possible for you to apply to a Japanese language school in Japan with a friend or partner. Our team at Go! Go! Nihon is more than happy to help you with that. 
You can read more about how to choose the best Japanese language school for you here. Deciding which term you want to start studying in is important too, so take a look at our article on how Japanese language school terms work.
However, each person must complete their own application as the documents required may be different for each person applying. Keep in mind that which school you go to will depend on your goals and existing Japanese language skill level. The school your friend or partner chooses may not meet your needs and vice versa. 
It may also be the case that even if you are accepted by the same school you could have different class timetables due to class sizes. If you're at different language levels, then it's highly likely that you will be in different classes.
Read more about Japanese language schools in our language school FAQ article.
Learn more about Japanese student visas in our article on the most commonly asked questions about Japan student visa applications.
What about changing schools to the same one as your friend or partner? 
Changing language schools after you have already received your student visa and/or started studying is challenging. To begin with both schools have to agree to the transfer, and some schools have a no transfer policy. If you decide to change mid-term you could lose money that you have already paid to the school you applied for, as well as have to pay more money to apply for the new school. 
If your transfer is rejected, you will need to leave Japan and make a new application for the next available term.
You can read more about changing language schools in Japan here.

Sponsoring other visas
Student visa holders for Japan technically can sponsor other visas, for example a Dependent Visa for a spouse or a child. However, language schools do not generally support Dependent Visa applications (vocational colleges and universities do, though).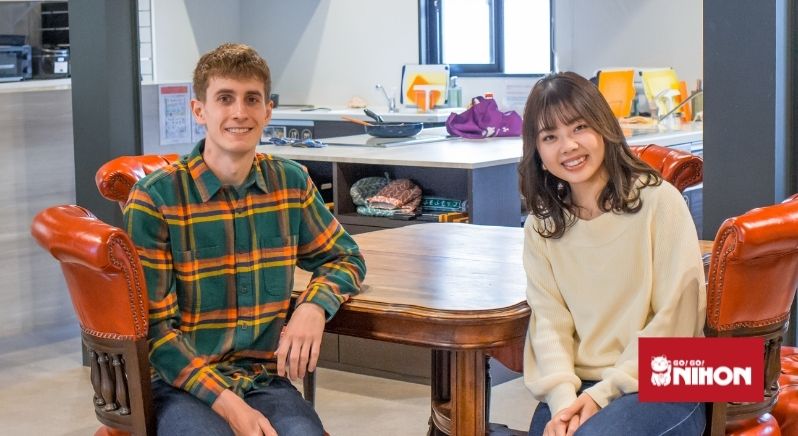 Applying for accommodation with a friend or partner
There are usually three main accommodation options for students in Japan: private apartment, share house or dormitory. You can read more about what these options offer and their pros and cons in our article here.
If you and your partner wish to live together, the only viable option would be to rent a private apartment. It will be the most expensive choice, but you will get to stay together in the same room and enjoy your own space.
Share houses and dorms are the best option for friends who wish to live together. Be aware that even if you and your friend are accepted into the same share house, you may not be able to share the same room. Similarly with dorms, you may not be placed in the same building or shared room as your friend. 
Airport pick-ups
Go! Go! Nihon is pleased to offer a pick-up service from Narita, Haneda and Kansai Airports. You can book for multiple people at once, which is a great option if you're travelling to Japan with a friend. It's a service for anyone, not just Go! Go! Nihon students. There is a charge for this service and you can see all the prices, as well as make your booking, here: https://gogonihon.com/en/pick-up-reservation/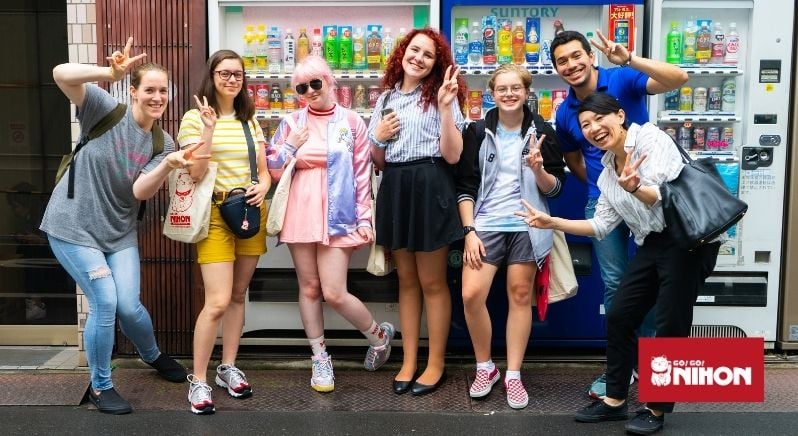 The benefits of studying in Japan with – or without – a friend
It is entirely possible to study in Japan with a friend or partner – if you are happy to accept the possibility of being in different classes or schools. 
Another option if you would like to study in Japan with a friend or partner is to experience one of our Study Trip courses. These are short trips that combine language study with fun activities outside of school. You can apply together with someone else and experience it all together. 
If you're worried about embarking on this new journey by yourself, just remember that plenty of other people will be on the same path. There are so many benefits to studying abroad, including getting to make friends from all over the world. 
Read our article to learn more about some of the best things about studying abroad in Japan.
Contact our team at Go! Go! Nihon if you have any questions or would like to start your application.