Living and studying in Japan can be an overwhelming experience. On top of an intense study schedule, you're also adapting to a new way of life, a different culture, and an unfamiliar language. This can be stressful and why it's important to have mental health support when you're in Japan.
We've put together some resources in case you're looking for mental health support while you're living in Japan. We recognise that mental health needs are extremely personal and complex, and we hope the information in this article will be useful in some way to those looking for support. 
Introduction to mental health services in Japan
Professional mental health care in Japan is available through psychologists and psychiatrists. Psychologists, shinrigakusha 心理学者, offer counselling services, but cannot prescribe medication. Psychiatrists, seishinkai 精神科医, specialise in treating various mental health issues and can prescribe medication. 
Note that psychiatric services are generally covered under Japan's National Health Insurance Scheme, but counselling is not covered. You should always double check with your chosen healthcare provider.
There is also another area of mental health treatment called psychosomatic medicine, shinshinigaku 心身医学. Doctors specialising in this field treat physical issues brought on by psychological stress. Their care is usually covered by National Health Insurance.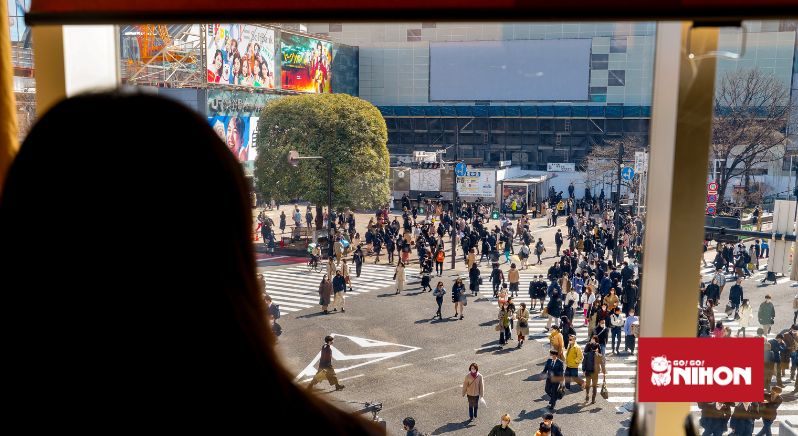 Accessing mental health support in Japan 
Seeing a psychologist or psychiatrist can be intimidating and costly, especially for international students. Few clinics offer their services in languages other than Japanese and if you're living in a small town or rural area, it'll be difficult to find a doctor who can help you in your own language.
This is where a service like Tokyo English Life Line (TELL) can help. TELL is dedicated to supporting the mental health of Japan's international community through their Lifeline and counselling services. You can access TELL's services anywhere in Japan through their remote teletherapy option. All TELL staff speak English, with some speaking other languages too.
You will get anonymity and the space to talk about anything on your mind, no matter where you are in the country. Learn more about TELL on their website.
A similar hotline that has a broader focus is the Yorisoi Helpline for Foreigners. In addition to its counselling service, it offers help for visa issues, family and work issues, domestic violence, and more. Find out more here.
If you're looking for psychology or psychiatry services and have the money to pay for it, try Tokyo Mental Health. They offer counselling, therapy, psychological evaluation and psychiatry services in English. You can book an online consultation, or an in-person appointment if you're located in Tokyo and Okinawa. Be aware that they do not accept National Health Insurance.
You can also visit the International Mental Health Professionals Japan Directory for a list of professionals working in Japan who offer services in languages other than Japanese. 
Mental health apps and online counselling
You can access online counselling platforms like BetterHelp and Talkspace from Japan. These are leading online therapy companies that pair you with licensed therapists. It can be a more affordable and convenient alternative to visiting a clinic in Japan.
If you prefer to self-manage your mental health needs, apps are a great option. There are a variety of both free and paid apps available to address many mental health needs. For example, Moodfit is a free app that helps you track your moods so you can understand your feelings better. Headspace is a paid app that builds mindfulness and meditation to help with stress, sleep and overall mental wellbeing. 
Other popular mental health support apps include: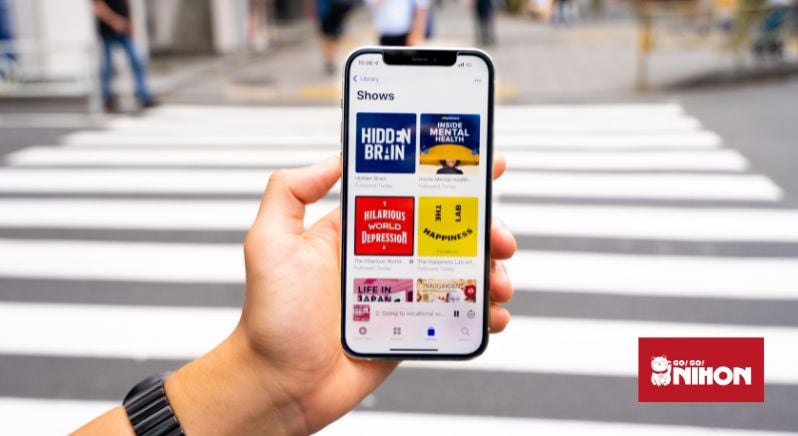 Podcasts
There is a huge range of mental health podcasts available that can help you better understand your own challenges. They are not a substitute for professional diagnosis and care if that's what you need. However, they do offer an accessible way to learn more about mental health issues, how to practise self-care, and methods of management.
Some popular mental health podcasts include:
Reach out and stay connected
If you are experiencing loneliness while you're studying in Japan, know that you're not the only one. It's a common experience to feel out of place or homesick. It's important to have a support network around you and good friends you can spend time with. 
We know how hard it can be to find friends when you first move to Japan, so we put together an article on where to make friends in Japan. 
While we can't offer professional mental health support, we're committed to helping students as much as we can to live their best lives while studying in Japan. We do this by supporting you in your application process, as well as including you in a growing community of fellow Go! Go! Nihon students. 
If you are struggling and need professional help, please reach out to TELL and speak to one of their experienced counsellors. You can contact their hotline by phoning 03-5774-0992. The hotline is available Monday-Thursday 9am-11pm, and Friday-Sunday 9am-2am.