It's easier now to do freelance or remote work than ever before. Therefore, freelancing or working remotely in Japan while studying could be an attractive option for those who want to work while studying. 
Maybe you already have freelance clients back home who you want to keep doing work for. You might be employed by a company that will allow you to work while you're in Japan. Or, you might be hoping to find clients in Japan to work for while you're studying.
Whatever the reason is, you're probably wondering whether any of this is a possibility for you and what you need to consider. Read on to learn more about freelancing or working remotely in Japan while studying on a student visa.
Working while on a Japan student visa
The Japan student visa allows you to apply for a work permit that enables you to work up to 28 hours a week. During holidays, you can work up to 8 hours a day. Typically, students work in restaurants, convenience stores, in acting or modelling gigs, or teaching English. Students are not allowed to work in the adult entertainment industry, in video game arcades, pachinko parlours or in bars. 
You can read more about part-time work while on a student visa in our article.
Is freelancing in Japan possible while studying?
Freelancing or working remotely is possible on a student visa, as long as it does not negatively impact on your studies. You also cannot work more than 28 hours a week. The point of the student visa is to study, so your priority must be on your education. If you fail to show up to class, if you do not complete your assignments, or your education otherwise suffers as a result of your work, then your visa could be revoked. 
If you are freelancing or working remotely for clients outside of Japan, we recommend you double-check with your embassy about what is and isn't possible. We also suggest you check your tax obligations with your company, an accountant, or your government tax department in your home country. Your tax obligations may change once you move to Japan as your country of residence will be different. 
If you are hoping to work with clients in Japan, you will need to file a tax return and declare your income each year. The form will look something like this and we highly recommend you seek help from someone fluent in Japanese if you're not confident filling in the form on your own. 
Usually if your primary base is not Japan but you have lived in Japan for under one year, then you will only need to pay taxes on income sources located in Japan. If you have lived in Japan for less than five years and do not intend to live in Japan permanently, you will pay taxes on all income except overseas income that does not get sent to Japan.
Understanding tax obligations can be complicated and we are not experts in this matter. Therefore, we highly recommend consulting with an experienced accountant or lawyer to confirm your tax requirements. Some countries also have tax treaties with Japan which may override the usual tax obligations.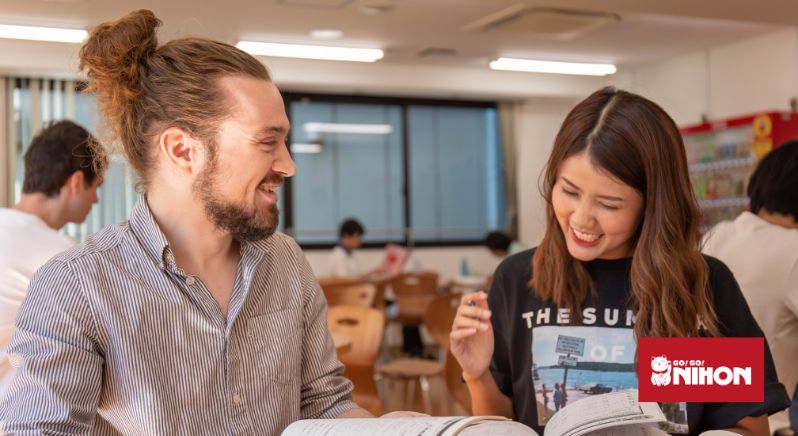 Balancing work and study
All students who wish to work while studying in Japan need to be realistic about what you want to achieve with the student visa. Additionally, you need to be realistic about how much time you can really devote to work.
If you are studying at a school with a heavy workload, you will need to put in extra hours every day and on weekends in order to keep up. While it might be possible at the start to keep up this study schedule while also working on the side, you will soon run out of steam. Not only will your studies falter, but this can put serious pressure on your mental health too. 
Remember, you're in Japan for the full experience. If you're so busy trying to keep up with study and work schedules, you're going to miss all the things that make living in Japan fun, exciting and memorable. 
Freelancing in Japan beyond the student visa
It's certainly possible to do freelancing in Japan full-time as a foreigner. However, be aware that there is no dedicated visa category specifically for freelancing. Therefore, many foreigners living in Japan freelance while on an existing valid visa for Japan.
For example, many foreigners working in Japan are on a Specialist in Humanities Visa. They might be employed as a translator for a games company, or teach English, and they might do some freelance writing on the side. 
The legality of doing this depends on your visa status, as well as the terms and conditions of the contract you received your visa with. It also depends on whether your workplace allows you to freelance outside of the company. 
If the freelance work you wish to do doesn't fall under the scope of your visa, then you will need to to apply for a "Permission to engage in activity other than that permitted under the status of residence previously granted" (Shikakugaikatsudō no kyoka
資格外活動の許可). An example of this might be if you're in Japan on an Engineer Visa. In that case, you wouldn't be able to teach English or do translations as that type of work doesn't fall under the scope of the Engineer visa.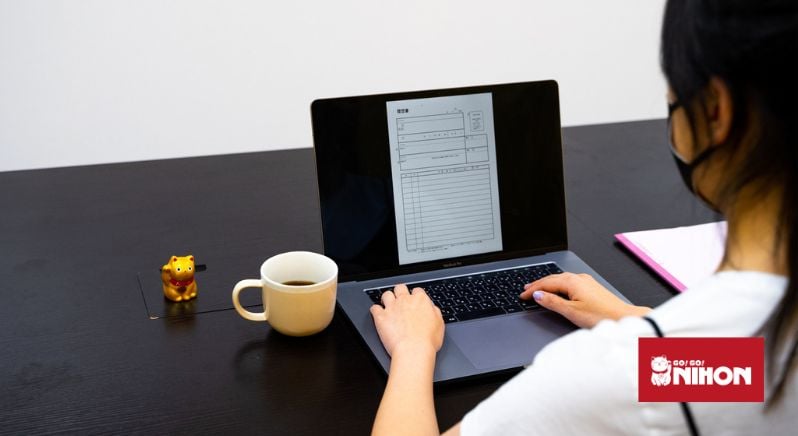 You may also "self-sponsor" your visa (kojin jigyō 個人事業). It's not truly self-sponsoring though, as you still need to get one of your Japan-based clients to sponsor your visa. Along with a number of other documents, you also need to show proof of income that's at least 200,000-250,000 yen per month. It's best to work with an immigration lawyer in this case, as they can guide you through the process and ensure you get a good chance at a successful application. 
The information in this article is intended as a basic guide. If freelancing or working remotely in Japan is something you would like to do, we highly recommend getting further advice from a specialist immigration lawyer and your embassy for the specific information for your situation.
Visit our website or contact us for more information on living and studying in Japan.