While living and studying in Japan, you may need to make a bank transfer from your Japanese bank account. If you've never done this before, or if you feel your Japanese language skills aren't quite up to the task, then don't worry! It's not actually that complicated and we're here to help walk you through the steps.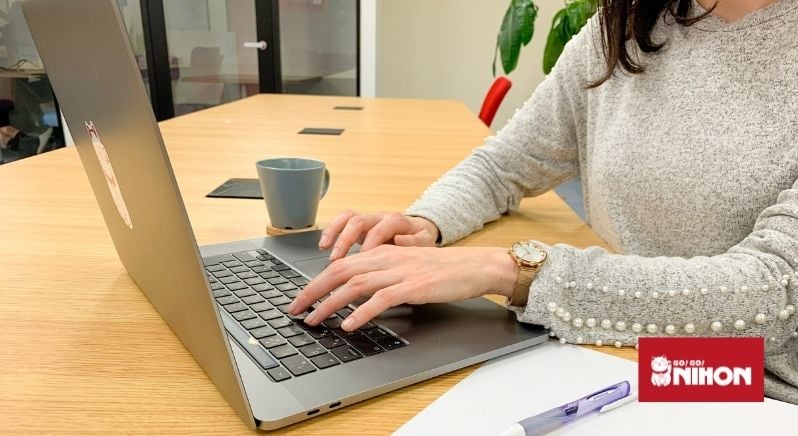 Through online banking
The most convenient way to transfer money is through an online bank account. If you're in Japan studying long-term, we recommend opening a bank account to make life easier while you're here, especially if you want to work part-time while studying.
To make a transfer through online banking:
Log into your account and select 振込 furikomi to make a bank transfer
Put in the recipient's details:
– Bank name (銀行名 ginkōmei)
– Bank branch (支店 shiten)
– Account number (口座番号 kōza bangō)
– Account type (講座科目 kōza kamoku) – this will normally be one of three options: Ordinary (普通 futsū), Checking (当座 tōza), Savings (貯蓄 chochiku)
Put in the amount you want to transfer, then proceed to transfer. You will probably be asked to double-check the information you entered and confirm you wish to continue.
Not all banks offer an online banking service unfortunately, so if this happens to be the case with your bank, then you can try visiting the bank in person, or make a transfer through an ATM.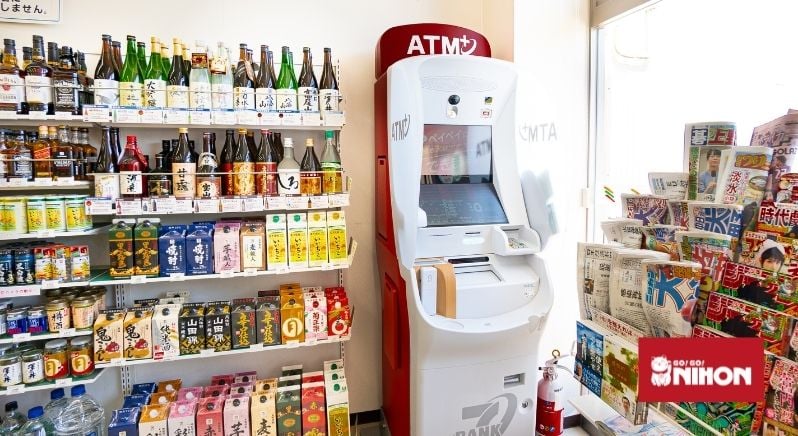 ATM bank transfer
Make sure you have your bank card and all the recipient's bank information (as per above).
On the home screen, select 振込 furikomi 
Normally the next screen has text telling you that you may incur fees and to beware of fraud
Enter your card and your pin code
Select the recipient's bank, branch and type of account (this will normally be Ordinary, or 普通 futsū, but double check with your recipient first)
Enter the account number and select amount you want to transfer
Confirm (確認 kakunin) that you want to make the transfer
If you make a mistake, just press the 訂正 teisei button, return to the previous screen (前に戻る mae ni modoru) or cancel the operation by pressing the button 取り消し torikeshi.
If you don't have a Japanese bank account you can also make a transfer through an ATM using cash. In the first step, just make sure to choose cash transfer (現金 genkin) instead of bank transfer. You will also need to enter your first and last names and a Japanese phone number.
Note that most Japanese banks close at 3pm so if you make a transfer after that time, your transaction will be processed the next day.
If you want to learn more about navigating Japanese ATMs, read our article here.
International transfer
There might be some situations where you may need to transfer money between your Japanese bank account and an overseas account. You can do this through the bank, but be prepared to spend a long time filling in forms. You will also have to pay quite high bank fees and you might not get the best exchange rate.
There are other services that offer international bank transfers that are easier and more affordable. These include Wise, GoRemit, Western Union and PayPal. Note that for Transferwise and GoRemit you will need to go through a process of confirming your identity that may take some time, so make sure to do this before you need to transfer your money.
Easy currency conversion and money transfers with Xe
Xe is a world-leader in currency services and products, including money transfers, live currency exchanges and market analysis. Thoroughly regulated in every country they operate in and cost-effective, Xe helps to make transferring money and keeping on top of exchange rates easy, quick and secure. Get started with Xe here.
Want to learn more about tips and tricks to living your best life in Japan? Make sure to read our blog.