There is a lot to organise when you study abroad, from finding accommodation and setting up internet, to registering at your local ward office and signing up for health insurance. It can be extremely daunting navigating all of this on your own in a foreign country, which is why Go! Go! Nihon offers a range of services – on top of helping you apply for language school and accommodation – to help those planning to study in Japan.
Here are services we can help you with to get you ready for your new study abroad life in Japan.
Travel insurance
Protect yourself against the cost of a lost passport or delayed flight with travel insurance. We are partnered with WorldTrips and recommend them as a reliable insurance broker. Their insurance package covers both medical and travel expenses, as well as charges incurred in the case of COVID-19 or SARS-CoV-2.
You can sign up here: https://gogonihon.com/en/health-and-travel-insurance-for-students-in-japan/
Once you have paid the premium, you will receive the policy documents and terms and conditions via email a few days before arriving in Japan. 
Regardless of which insurance provider you choose, ensure you read the policy documents thoroughly and ask any questions you need to before paying the premium. At the very least your policy should cover lost baggage, official documents and money. Make sure it also covers higher price items such as laptops and cameras if you are bringing such belongings with you (check the policy limits for those items too!). 
Airport pick-up
Go! Go! Nihon is pleased to offer a pick-up service from Narita, Haneda and Kansai Airports. You can book for multiple people at once and it's a service for anyone, not just Go! Go! Nihon students. There is a charge for this service and you can see all the prices, as well as make your booking, here: https://gogonihon.com/en/pick-up-reservation/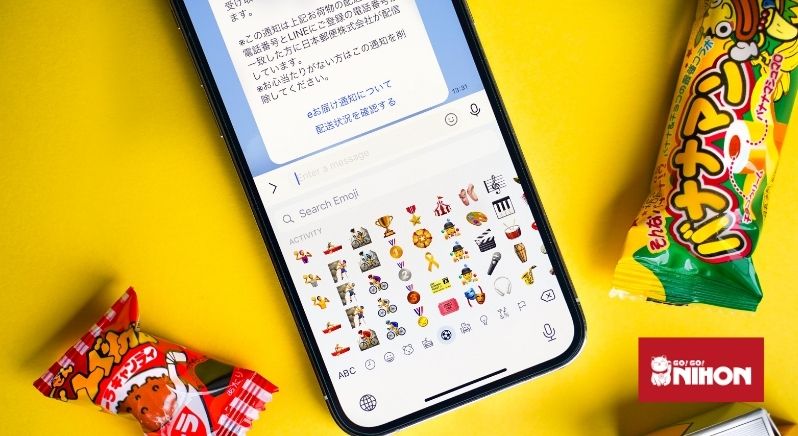 Mobile/SIM card
Getting a local SIM card for your phone can be tricky in Japan. If you're living and studying in Japan for more than three months, we would recommend buying a phone plan. However, plans with big mobile providers like NTT Docomo and SoftBank have steep monthly fees, long contract terms and hidden charges. Support might also not be available in your language.
Instead of a traditional provider, we recommend students opt for a mobile virtual network operator, like MOBAL. These are lower cost and more flexible, plus you can order your SIM card before you leave for Japan so it's ready for you to use as soon as you land. You'll be able to make and receive phone calls, connect to the internet with 4G, cancel the contract without additional fees, and support is in English too. 
You can sign up for a MOBAL SIM card here: http://www.mobal.com/gogonihon.
Wifi
Maybe a SIM card isn't for you, or maybe you want an easy wifi option – or maybe both! Rental pocket wifis are easy to organise in Japan. Once you fill in an application, you can have the pocket wifi ready for you to pick up when you land at the airport. Just turn it on, connect your mobile device to it and away you go. Just remember to keep it charged!
We partner with NINJA Wi-Fi and you can use our special coupon code "gogoworld" to receive the following benefits:
No activation fee (3240 yen)

Optional insurance with the following conditions:

Basic insurance – 432 yen per month for replacement of the device in case of malfunction + 50% cost reduction in case of loss or damage

Double insurance – 864 yen per month for replacement of the device in case of malfunction + complete coverage in case of loss or damage

Money
Opening a bank account in Japan can be a hassle, especially if you don't speak Japanese. And using bank cards from your home country will incur international exchange fees, plus other fees your bank might charge, if you use it to pay for things or withdraw money in Japan. 
That's why we recommend opening an account with Wise (formerly Transferwise). They offer you the ability to hold money in a multi-currency account, transfer money internationally (handy if you need funds from home to pay for rent or living expenses!), and use a Mastercard debit card in Japan as you normally would at home – all without paying high fees. 
Apply for an account here. 
Another option for bank transfers is Xe, a world-leading currency service that offers money transfers, live currency exchanges and market analysis. It is thoroughly regulated in every country that it operates in. Get started with Xe here.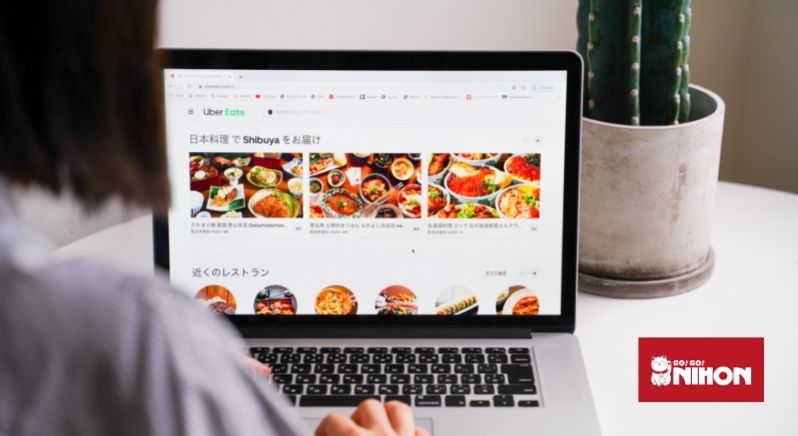 Ordering food online
Online food orders and deliveries are really handy for if you're in isolation after arriving in Japan, or if you just don't feel like cooking. Read our article on options for ordering both groceries and ready-to-eat meals online.
For those who need to quarantine first in a government-designated facility, your meals will be provided and they may not allow food deliveries. You can confirm with the facility staff after you have been assigned a place. We recommend you pack additional ready-to-eat non-perishable food, or food with a long shelf life to supplement the meals.
Language exchange
Having a community around you is important as you venture into your new live and study experience in Japan. Aside from your school classmates, a great way to find a community is to take part in language exchanges. This way, you can not only meet other like-minded Japanese learners, but you can also meet Japanese people who are interested in other cultures. 
Read about how you can make the most of language exchanges in our article.
Our team is here to help
We hope these services help to make your life easier when you study in Japan. If you haven't yet started your application with us, don't hesitate to contact our team. We look forward to hearing from you.