For many people, a self-isolation period is part and parcel of arriving in Japan during the COVID-19 pandemic. You shouldn't leave your accommodation at any point during this period, which will make getting fresh and healthy food in person challenging. So where can you order food online in Japan?
We have done the research for you and provided some options to order both groceries and ready-to-eat meals online in Japan. Read on to find out more!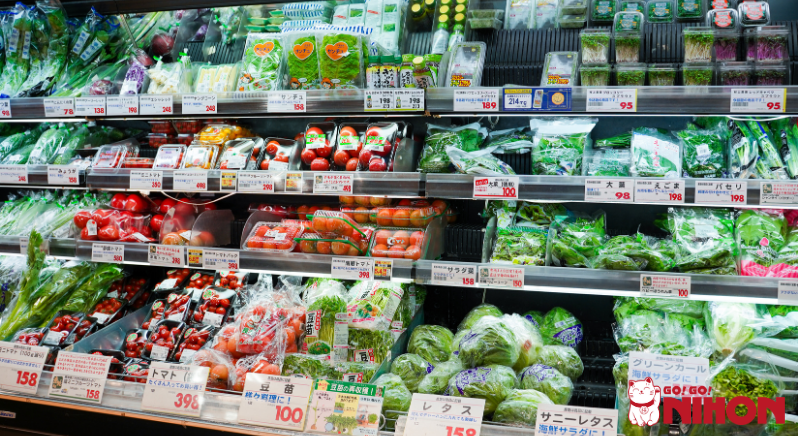 Grocery delivery
Rakuten
Rakuten is one of Japan's top online retailers and it offers a huge range of grocery options that you can order from its website. It also operates its "Netsuper" with popular supermarket group Seiyu to deliver fresh produce and daily necessities at affordable prices.
Note that there aren't comprehensive English versions of Rakuten or Seiyu's websites. However, you can machine translate the pages and get a rough idea of what they're saying.
You can also order a range of cooked food from Rakuten Delivery. Again, the website is in Japanese only but can be machine-translated.
Amazon Fresh
If you hadn't heard by now, Amazon in Japan is incredibly fast and reliable, making ordering most things online a total breeze. Its Amazon Fresh service launched in 2017, allowing customers to order fresh produce and household essentials for same-day or next-day delivery, depending on where you live.
The catch is that it's available for Amazon Prime members only and it's currently only available for Tokyo's 23 wards, Kanagawa prefecture and Chiba prefecture. Additionally, your minimum order must be 4000 yen.
And similar to Rakuten, Amazon Japan doesn't have its own English website. However, the machine-translated version that it offers is often enough to get you by.
Asia Superstore
This store based in Shin-Okubo, Tokyo sells a wide array of Thai and other Asian ingredients and food, which can be ordered online and shipped all across Japan.
Farmers Market at UNU
This market is one of the best and most popular markets in central Tokyo to buy fresh produce from local growers. It's back in action (although with fewer stalls) after being suspended due to COVID-19, but you can still order items online and get them delivered straight from the individual vendors. You can find more information about what you can order and the vendors on the Farmers Market website.
Kaldi Coffee Farm
This popular store is one of the go-to stores for finding good quality imported goods like cheese, wine, snacks, confectionery, condiments and more. You can order from their online store, although it is only available in Japanese.
Oisix
An online supermarket selling organic, seasonal and low-pesticide vegetables. The website is in Japanese only.
Halal Said Shop
Based in Fukuoka, this Halal-certified retailer delivers nationwide and sells a range of meats, processed foods, seasoning, condiments and more. Order from their website here.
The Meat Guy
If you love meat, then this English language platform will probably have most things you could ever want. You can also get a small variety of fruit and vegetables, as well as a more extensive range of spices and sauces. Ships across Japan.
The Foreign Buyers' Club
A website where you can buy a range of international food and products. Prices tend to be on the higher side, but you have the convenience of an English-language service as well as imported goods that you might not find elsewhere in Japan.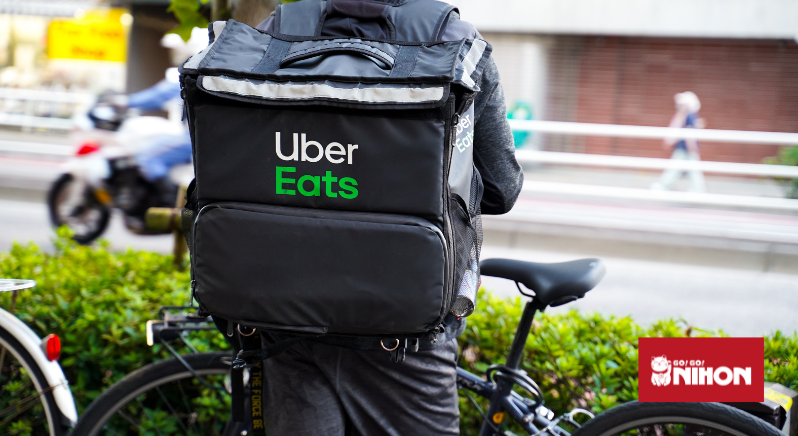 Food delivery
Newly arriving into the country means you probably won't actually have much set up by way of kitchenware. Or, you might have days where you don't feel like cooking. Whatever the reason, you'll want to know the best platforms to order ready-made food in Japan while you're self-isolating.
UberEATS
UberEATS is very popular in Japan due to its bilingual mobile platform, although orders can get expensive. If you think you'll be using UberEATS a lot, then consider signing up to their monthly subscription service. Launched in August 2020, this subscription means you will pay a flat rate of 980 yen per month instead of paying a delivery fee each time. It applies for orders of 1200 yen or more, so if you plan to use UberEATS for more than one meal a day, then it makes more sense to get the monthly plan.
UberEATS also introduced a contactless delivery policy, where couriers leave food outside your door and leave before you collect it, in order to minimise any potential spread or contamination.
Maishoku
Another bilingual food delivery service, Maishoku does not charge a delivery fee, although you'll find that you'll need to make a minimum order each time, which could add up. Additionally, this service operates primarily in Tokyo only, with limited service outside of the region.
Demae-can
This platform is Japanese-only, but you'll be spoilt for choice as it allows order and delivery from over 35,000 stores all over Japan. There is also a coupon page where you can find discounts.
FineDine
A Tokyo, Saitama and Kanagawa-focused food ordering platform. As the name suggests, it offers slightly more upscale options, for those times when you're feeling a little fancy.
Vocabulary for ordering food online in Japan
Most of the options we have listed above have some form of English translation, even if it's just a machine translation. But it's always helpful to be able to recognise some of the most important words and what they mean.
食品, shokuhin – food products
調味料, chōmiryō – seasoning, condiments
食用油, shokuyōabura – cooking oil
冷凍食品, reitōshokuhin – frozen food
お肉, oniku – meat
お魚, osakana – fish
果物・フルーツ, kudamono/furutsu – fruit
野菜, yasai – vegetables
米, kome – rice
水, mizu – water
買い物籠
Kaimono kago
Shopping basket
商品をかごに追加
Shōhin o kago ni tsuika
Add product to basket
送料無料
Sōryō muryō
Free shipping
ご購入手続き
Gokōnyū tetsuzuki
Proceed to purchase
注文を確定する
Chūmon o kakutei suru
Confirm order
Learn more about life in Japan through our blog, where we publish articles related to everyday life in Japan as well as Japanese language and culture.