Since 2020, Go! Go! Nihon has been working with Japanese language schools to create online language courses. We've got a 12-week beginner online Japanese course, business Japanese courses and even a Kansei dialect course.
And now, we're excited to announce that we have released our very own beginner Japanese crash course. This is designed for those of you who have zero knowledge of Japanese, but would like to start learning. It's particularly useful for those who are looking to visit Japan in the future (once borders open again!) and would like to come armed with useful words, phrases and cultural know-how. 
Read on to learn more about our online beginner Japanese crash course!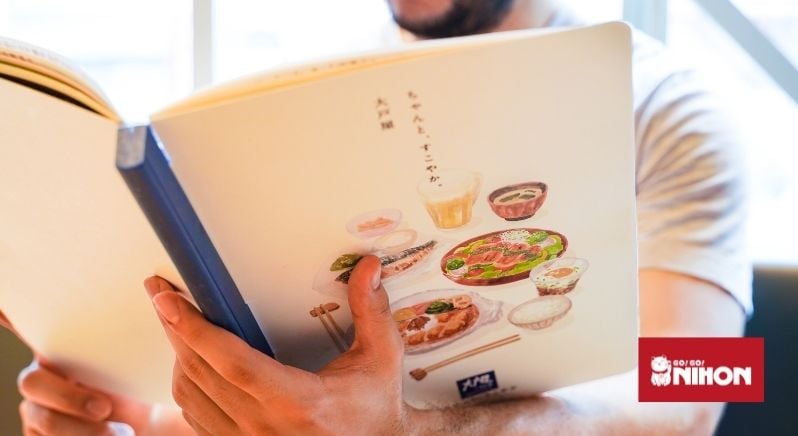 What do I learn in this course?
In just two weeks, you will learn the fundamentals of the Japanese language. This includes learning more than 200 Japanese words and how to read and write hiragana and katakana, which are two of the main writing systems. 
You will learn essential phrases for navigating life in Japan, including:
What to say at shops

How to ask for directions

Useful phrases and expressions for the weather, food, tourist locations, dates and numbers
This course is less about technical language-learning and more about teaching you easy, practical Japanese that you can use on your next trip here. By learning basic set phrases, you will find moving around Japan that little bit easier. 
While we equip you with basic Japanese, this course isn't just about the language. So much of Japanese is inextricably tied with the culture, so we also teach you about etiquette in various situations, such as gifting, when you're on the train and at a restaurant. 
You will learn more about traditional arts and practices, modern culture and entertainment. A unique part of this course is that we will take you on virtual tours, where you can experience activities like a sake brewery tour, a tea ceremony and a calligraphy class.
By the end of it, you will have a basic understanding of the Japanese language, culture and etiquette. This is enough to get you around Japan on your next trip!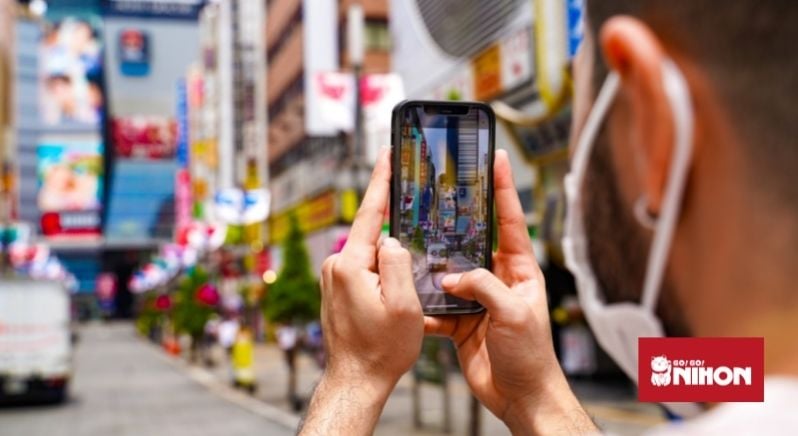 Benefits of this online beginner Japanese course
With our beginner Japanese crash course being entirely online, you can complete the course in your own time. All the materials have been supplied, so all you need is an internet connection and something to access your lessons with.
You'll learn through a combination of pre-recorded videos, worksheets, audio recordings, role-plays, infographics and more. We have made it as interesting and practical as we can! Once you sign up, you will also get access to an online student community, where you can ask questions and interact with other students. 
Go! Go! Nihon has been working with Japanese language schools in Japan for the past decade and we've been helping schools to create online courses since 2020. Regardless of whether you are in Japan for the long-term or just for a holiday, we know exactly what would be most useful to those who have newly arrived in Japan.
Additionally, our staff who have put this course together are native or near-native Japanese speakers, so they definitely know what they're talking about when it comes to any aspect of the language and culture.
The price is just 15,435 yen (around USD$121) for 10 days of lessons. Those who take this course will also get discounts on our other online courses, our Tokyo Guidebook and also our Study Trip programmes. 
Note: this course is currently taught in English only. 
Where do I sign up?
Simple head along to our course website and register there. You will also find more information about the course curriculum and some FAQs on the website as well. In case you have any further unanswered questions, you can reach out to our team via our contact form.
We hope you will join us on your Japanese-learning journey!