If you have ever tried to send international post from Japan, you'll know it can be a confusing process. This is truer now more than ever after Japan Post changed its requirements around labelling for international parcels.
As a study abroad student, you'll probably want to send some things overseas, whether they're special gifts for your loved ones or personal items you want to send back home. We've put together this guide on how to send parcels from Japan to hopefully make the process less painful and confusing!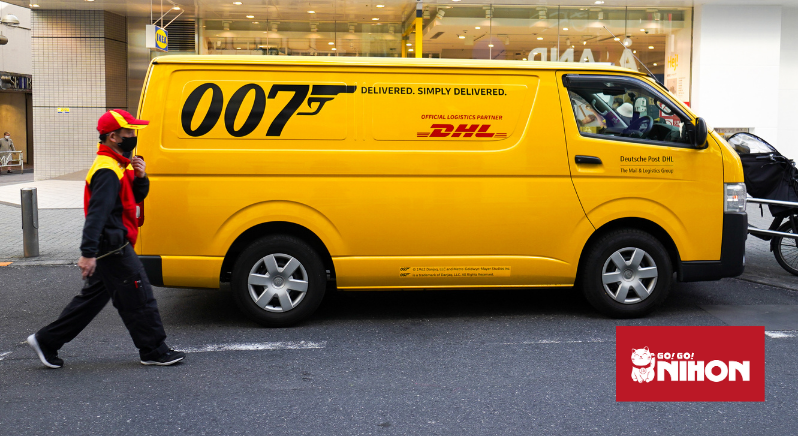 Delivery methods
To send post overseas from Japan you'll normally have the choice between surface mail, economy air, airmail or EMS (Express Mail Service).
Surface mail, or funabin 船便, is the best option if you are conscious about money and don't mind how long it takes for your package to arrive at its destination (it usually takes between 1 to 3 months). This is a great option if you're leaving Japan and want to send some of your belongings home early – just make sure it's packaged properly and watertight. Note that Japan Post may not offer tracking with this option.
Economy air (SAL) is faster than surface mail since it uses vacant space on aircrafts to send packages (surface mail is sent over the sea). It's cheaper than airmail and takes between 6 to 13 days for items to arrive. Note that SAL is only available for some destinations – for a full list of the countries, see the Japan Post website here.
Airmail, or kōkūbin 航空便, also utilises air delivery, but is much faster (3 to 6 days). The fees are higher, but this is a good option if you need something delivered quickly and don't want to pay for EMS.
EMS, or kokusaisupi-doyūbin 国際スピード郵便, is the fastest option for international mail, but also the most expensive. Parcels are delivered between 2 to 4 days. If you are in Taiwan, Hong Kong, Vietnam, Thailand, Malaysia, Singapore, India, or France you also have the choice of "Cool EMS", where you can ship items at low temperatures to keep them fresh. 
There are some items that you cannot send via EMS, including matches, lighters, batteries, paint and more. Read the full list here. 
Note that Japan Post has suspended SAL services due to the coronavirus pandemic. Similarly, it has also suspended EMS services to many countries. Please check the Japan Post website for the latest information.
Changes from January 2021
From January 1, 2021 labels for international packages sent from Japan have to be electronically created and printed out. This replaces the handwritten label. You will need to register your information on the International Mail My Page Service platform and enter the details there regarding your package (your name, address, contents of package, delivery address, receiver's name, etc). 
Japan Post will not accept packages addressed to the US without the digital label. For other countries, they may accept the package with a handwritten label provided the sender accepts that it may be returned to them or be delayed in clearing customs. However, to avoid wasting your time or any disappointment, we recommend you use the electronic procedure regardless of which country you are sending to.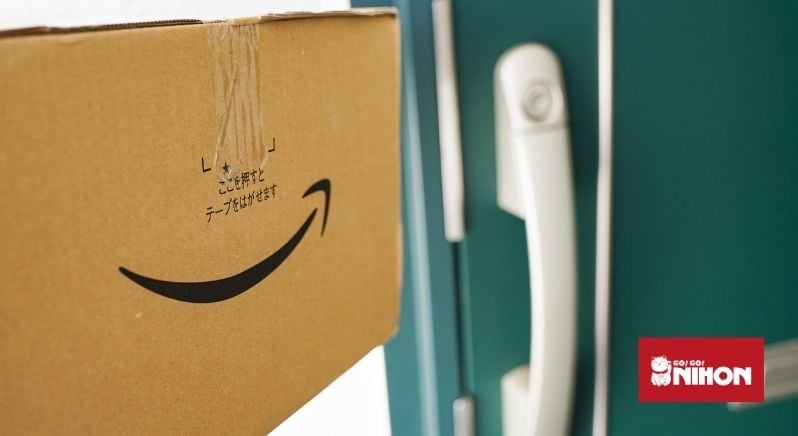 How to send post from Japan: the process
The steps you need to take to send post from Japan will get easier the more you send packages. For your first one, it always helps to have someone with you who speaks Japanese if your language skills aren't quite advanced enough. 
However, even if you go about it on your own, you should be able to manage with our guide.
Log in to the Japan Post International Mail My Page Service
After logging in, you can create your label using the online shipping tools function. Make sure you do this before you go to the post office.
Create your label
Here, you will need to enter all the information required to send your package. This will include:
Sender information

Recipient information

Details about the shipping type and method. We recommend selecting "International ePacket" as the type and then your chosen shipping method. EMS is also available, but remember it's also by far the most expensive option.

Contents of your package, including its weight and value
Order a plastic pouch
You will need to get a plastic pouch to put your label in. This will get attached onto your package. You can order the pouch online through My Page Service and get it delivered to you. 
Note that this may take a few days, so it's best to do this earlier than you need to send your package.
Take your package to the post office
Hand your package over to the post office, pay for the shipping and let the staff do the rest. 
Read up on Japanese words and phrases you can use at the post office in our blog article here.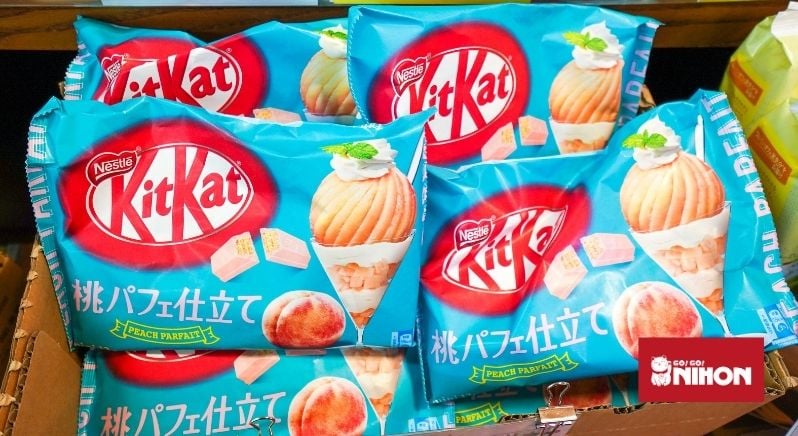 Gift ideas to send from Japan
There are many wonderful items you can buy from Japan to send your family and friends back home as gifts. Popular ideas include confectionery and chocolate, especially Kit Kat bars. There are many unique flavours available only in Japan, including limited edition and seasonal specialties. 
Japanese alcohol, such as sake, whiskey or plum wine, could also be an idea, although it could get costly and there's the chance it might get broken on the journey. Make sure you also double check if the country you're sending to allows alcohol or food deliveries via international mail. Note that you can only send items with alcohol content of up to 24% by volume via international mail from Japan. 
If you're travelling around Japan, you could also send souvenirs and non-perishable food items from the places you're visiting. Perhaps a good luck amulet from a famous shrine? 
Whatever you choose to send, make sure to double check you're able to send it and remember to package it well to ensure it arrives in one piece. Also remember that the larger and heavier a package gets, the more expensive it will be. 
For more articles about the Japanese language, society, culture and traditions, visit our blog.