If you're looking for a way to learn more Japanese, then look no further than your Netflix subscription. Whether you are in Japan or not, there are a range of shows available on the popular streaming platform that can help you with your Japanese listening comprehension, vocabulary, grammar and general understanding of how the language is used in real life.
Read on to see our suggestions on what shows to watch to learn Japanese through Netflix.
Series
Terrace House
This popular reality series follows the lives of six young strangers living in a house together. Viewers watch them go about their daily lives and develop their interpersonal relationships with each other in both good and bad ways.
The show is not scripted and features a lot of everyday language, especially language that younger people use on a daily basis.
You can find outtakes from each episode on the official Terrace House YouTube channel. These are good to watch for those who want to try and follow natural conversations without subtitles.
For advanced learners, you can also watch extra commentary by host Ryota Yamasato (called Yamachan on the show) and other videos on the Netflix Japan channel.
Ainori
A beloved show amongst Japanese people, Ainori's first season dates back to 1999. Netflix rebooted the show from 2017 so there are currently only three seasons available on the platform.
The show follows seven strangers who travel around different parts of the world in a pink van. Their goal is to find love amongst the other contestants, declare their love and return to Japan together. As they travel they take part in different activities to learn more about the places they visit, so it's part-dating show and part-travelogue.
Like Terrace House, there is a lot of everyday language used so it's a great show to watch to learn natural Japanese through Netflix.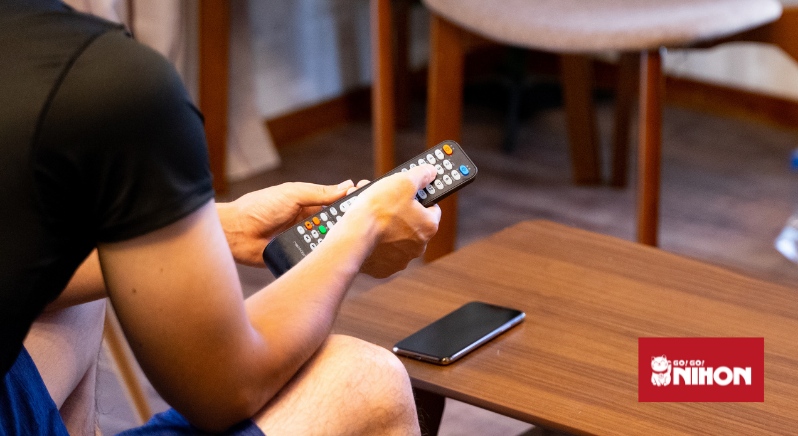 Midnight Diner
This show follows the owner of a small restaurant in Tokyo who only opens his place from midnight to 7am. The storyline follows those of his customers, who visit the diner and talk about their lives over their meals.
Each episode features a different customer and different story, so it's interesting and entertaining, as well as great for learning everyday Japanese.
Aggretsuko
You might mistake this for just another cute show from Sanrio. But don't let the main character Retsuko's kawaii red panda face fool you. She is a 25-year-old office worker who works for a sexist boss and sings heavy metal at karaoke at night to release her stress.
It's an interesting insight into Japanese work culture and the issues that women face in the workforce. Aggretsuko is a great way to learn Japanese through Netflix while understanding more about Japan's social issues.
Rilakkuma and Kaoru 
The first stop-motion animation of Japan's popular stationery mascot bear is a great way to learn Japanese through Netflix. The language is clear and easy to follow and focuses on daily conversations. It's a very well-made and very whimsical series that also looks at some pressing issues in Japanese society and the workplace.
Movies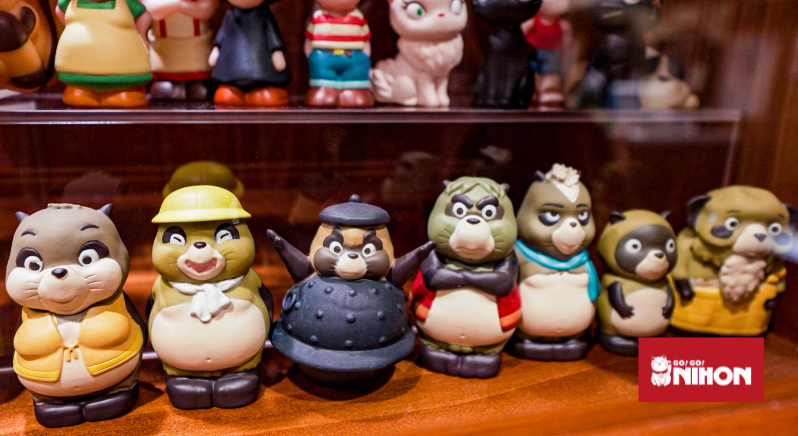 Ghibli films
Unless you live in Japan or North America, you will have access to 21 Ghibli films on Netflix. The language used in the movies is generally not hard to follow, so it's great for practising your Japanese. Read our article to learn more about the films you can watch and our Go! Go! Nihon staff recommendations for Ghibli newbies.
Your Name
This anime went big across Asia when it was released in 2016 and it's not hard to see why. It's beautifully animated with a perfect balance of romance, comedy and drama. As well as watching the movie, you can also listen to the soundtrack and learn the lyrics to the songs too!
Learning tips
Many of the Japanese shows on Netflix have both Japanese and English subtitle options. Put the English subtitles on if you're a beginner learner to help you understand the dialogue and identify words as you watch.
You can also download an extension for Chrome called Language Learning with Netflix. It allows you to watch shows on Netflix with two subtitles on at the same time.
Rather than watch passively, make sure you're listening to how words and phrases are used. Take notes of new words and phrases and break a show down into shorter, more easily digestible segments. Re-watch it, learn the sentences and speak along with the characters.
As you learn more advanced vocabulary, grammar and kanji, try switching the subtitles to Japanese so you are practising both listening and reading skills. When you get more advanced, you can try studying shows without subtitles.
Make sure to always review what you have watched and learned, just like you would if you were studying from a book or studying at school.
Want more tips on learning Japanese? Read our blog for the best articles on Japanese language, life, culture and society.