My introduction to life in Japan started in 2008 when I began studying at a Japanese language school on a student visa. Immediately following this, I worked some 21434 odd part- time jobs, founded a sole proprietorship—a limited liability company—and then finally, in 2011, I incorporated my first business in Japan with Go! Go! Nihon. Due to my experience and background, I am constantly being asked about the process of opening a business in Japan, I am always happy to share what I have picked up. Particularly, I've found there are a lot of common misconceptions out there. I wonder who started spreading all this misinformation!
1. You need a Japanese staff
I have heard this so often that even I had started to believe it was true. Having Japanese staff is not mandatory. Neither is having any staff. You can start a company and still get a business investor visa (投資ビザ ) without any employees other than yourself. That being said, having a Japanese person working with you, especially if your Japanese is not at N1 or N2 level, is definitely recommended.
2. You need to pay 50,000 dollars for a visa
Another misconception here. First of all, if you do not need an investor visa because you have another type of visa (spouse, descendent, working), you can open a company at very little cost. However, even if you do need a business investor visa, you are required only to "invest" (not pay) 5,000,000 JPY, which at the current exchange rate is less than 50,000 USD. The word "invest" means that 5,000,000 JPY must come from abroad into your Japanese bank account so the government can be satisfied that you are bringing in foreign capital. This money can be used to pay office rental fees, employee salaries, or what ever else you may need, money you will need to run your business in the first place.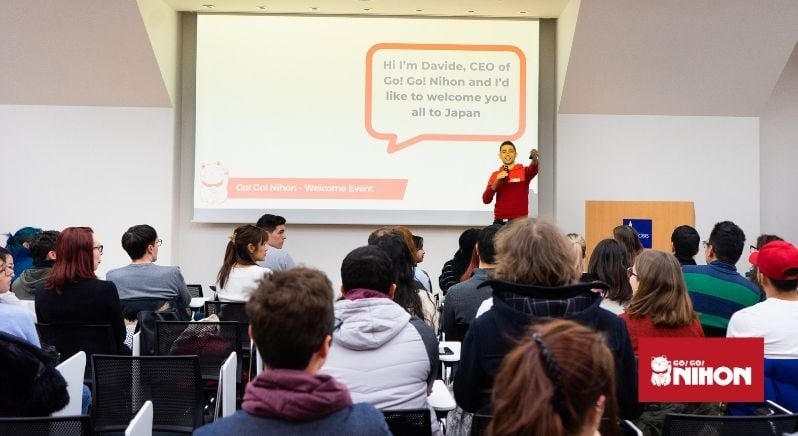 3. You need to be Japanese or have a Japanese partner
I am not Japanese, and I did not have a Japanese partner in 2011 when I founded my company. I have heard this many times, but it is absolutely untrue. You can start a business in Japan as a foreign national and obtain a long-term visa.
4. You need to be a Japanese resident
Not if you don't want to be. The owner of the company does not have to be a Japanese resident.
5. It's easy, you can do it by yourself
I am sorry to ruin the hype that I was building up to this point! Opening a business in Japan is not easy! I have personally founded companies in Europe and other parts of Asia, and I have found that Japan is particularly difficult because:
The bureaucracy is all in Japanese. Unlike other Asian countries such as Singapore and Hong Kong where the paperwork is in English, in Japan, you need to have mastered the language in order to do everything on your own. Even for people with an N1 level of Japanese, it could still be extremely hard for you to navigate.
Japanese corporate banking sucks. Sorry for the lack of finesse, but as a business owner, this has been one of the most stressful aspects for me. While personal banking in Japan has improved over the years, corporate banking usability is like something out of the Flintstones (for the younger crowd, that means it belongs in the Stone Age). I hope someone from Mitsubishi UFJ, Mizuho, or Mitsui Sumitomo—the 3 biggest banks in Japan with which I have the pleasure of doing corporate banking—reads this. For example, Mitsubishi UFJ nowadays still does not support Mac devices. I do not mean that there are a few bugs, but that you can not log in at all unless you are using a Windows machine. The user interface is also very hard to use and can slow down business a lot.
Understanding business culture in Japan takes long time. It is a completely different game compared to what you are used to in your country. So even if you were successful with a product that works in your country, it does not mean that it will do the same in Japan. The list of companies failing in Japan is huge. Japanese people like local brands, and you need to tailor every single aspect of your business to the Japanese market, starting with your message and your website.
The language barrier. As I mentioned, running a business in Japan requires a high level of Japanese. You need to sign telephone contracts, put in security cameras, get supplies— and you will have to pay twice the rate if you want a service that supports you in English. Even if you plan to hire Japanese staff, if you are committed to Japan, I strongly suggest investing in learning the language for at least 6 months and enrolling in one of the language courses we offer at Go! Go! Nihon. This will maximize your profitability over time.
Since everything isn't that easy, I'm happy to help and you can send any requests or questions you may have through our website or on LinkedIn. I can also strongly recommend using an immigration lawyer (行政 書士 gyouseishoshi), for example Cosmopolitan in the link below.

Legal Office Cosmopolitan