UPDATE: Together with the Intercultural Institute of Japan, we are now offering a paid comprehensive business Japanese course. Find more information and sign up here.

If your goal is to live and work in Japan, then learning business Japanese should be one of your top priorities. It's on a whole other level to everyday Japanese in terms of formality and etiquette and it is crucial to know if you want to adapt quickly into Japanese working life.
To give you a taste of what business Japanese is like, Go! Go! Nihon, together with the Intercultural Institute of Japan, is offering a free one-week online business Japanese language course. This course is designed for those who are already around JLPT N3 level and have an interest in working in Japan.
The benefits of this course extend beyond simply learning the language – it will help you better understand Japanese business culture and unspoken rules around etiquette.
Read on to find out more about what you can learn.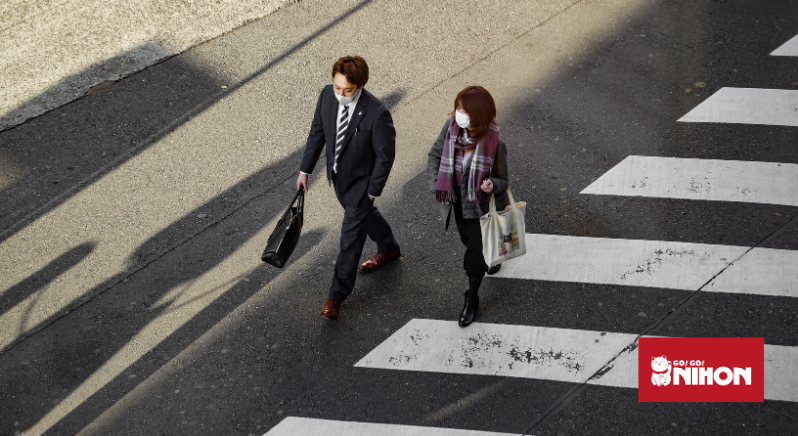 Business self-introductions
The jikoshoukai 自己紹介, or self-introduction, is a fundamental part of Japanese and one of the first things you learn as a beginner Japanese language student. The social rules and formality of a great self-introduction in Japanese are especially important in a work setting. You want to make a good first impression on your new colleagues!
An example of how your everyday self-introduction might differ from your business one:
Hello, my name is Anna
Everyday Japanese:
初めまして,  アンナです。
Hajimemashite, Anna desu.
Business Japanese:
初めまして, アンナと申します。
Hajimemashite, Anna to mōshimasu. 
You will learn how to make a great self-introduction at work through a mix of helpful video examples, text and interactive elements.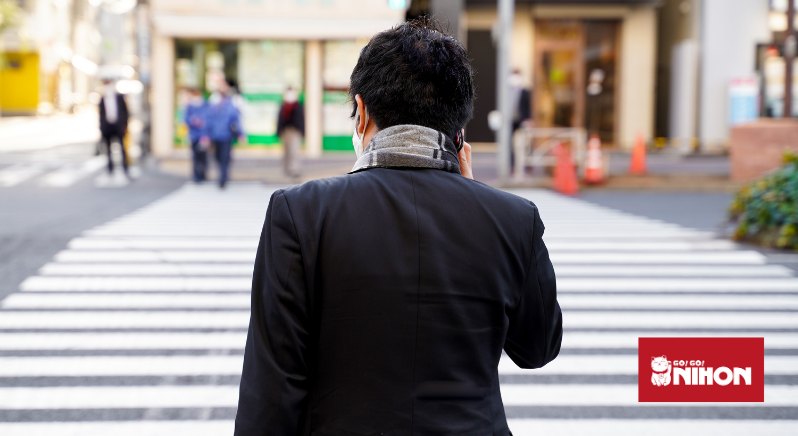 Handling business phone calls
Being able to speak Japanese on the phone is a major achievement for most Japanese language learners. Mastering it in a work context is key, especially when it comes to building relationships with your clients and/or customers. The other person on the phone won't be able to see you or read your body language, so you need to show your professionalism through your spoken Japanese.
An example of how answering the phone at work differs from a non-work setting:
Everyday Japanese:
Hello
もしもし
Moshi moshi
Business Japanese:
This is (company name).
はい,(会社の名前)でございます。
Hai, (kaisha no namae) degozaimasu.
Our business Japanese course will show you common mistakes when it comes to phone calls and teach you the right ways to handle business phone calls in different scenarios.
Looking after visitors to the office
How you treat visitors who visit your company's office is a huge testament to your understanding of business Japanese and etiquette. It's also a reflection of how professional and hospitable your company is to its guests, too.
For example, if you are asking your guest to please wait, you wouldn't say:
待ってください
Matte kudasai
But rather:
お待ちください
Omachi kudasai
As with the other sections, you will learn how to handle visitors to your office, common mistakes and useful expressions through video, text and interactive elements.
Other benefits of this course
Students of our free business Japanese course will have plenty of chances to practise new expressions through repetition exercises and homework. The course is designed and taught by professional Japanese language teachers from the Intercultural Institute of Japan, a school based in Tokyo that started offering Japanese lessons to foreigners in 1977.
And just because it's online doesn't mean you'll be alone in your Japanese-learning experience. You will have access to an online student community once you sign up, so you can interact with other students and teachers, as well as ask questions.
Our goal is to create a full paid course designed to get you ready for your working life in Japan. Once you complete this free course you will be sent a survey so you can tell us what you want to see in the full business Japanese course. We will also keep you updated on the full course and when and how you can sign up for it in the future.
Another thing to note, this course will be free and available until September 6. Spaces are limited, so don't hesitate to get your spot! Visit our website for more information and to sign up.