Japan is well known for its food, with every region having its own specialty. Unfortunately, being vegetarian in Japan makes it harder to find tasty food to suit your palate. Although worry not, it's not impossible and there are some pretty awesome spots and yummy dishes, particularly around Tokyo, that will get your mouth watering.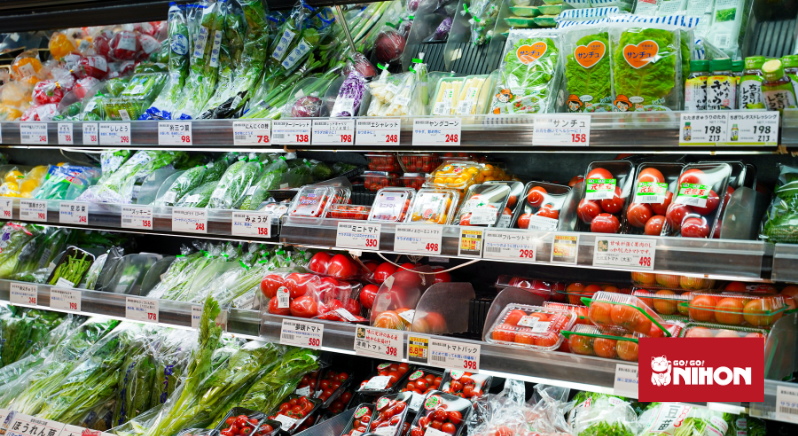 Make your own
The simplest solution to being vegetarian in Japan, like anywhere is to make your own food. Most supermarkets have extensive fruit and vegetable sections like most places in the world. With locally sourced produce you'll be able to get your normal vegs and a wide range of typical Japanese vegetables, giving you a chance to get a bit more creative with your cooking and try some traditional Japanese recipes. As it is a common addition to many Japanese dishes, there is often a good range of tofu as well and your usual staples such as rice and soy sauce.
Beware though, some of the instant items such as pre-packaged sauces and instant miso may contain animal stock or other by-products. Always check the label. Our protip for a lot of homemade dishes is to use kombu dashi rather than the normal dashi as the kombu is made from seaweed instead.
A couple of our favourites in Tokyo are National Azabu (Hiroo) et Nisshin (Azabu Juban). There are also some health food stores across Tokyo and other cities that will have more specialist vegetarian and vegan options but these can be pricey. A more likely option available across the country is the Natural Lawson's. These stores stock natural and organic products and even some vegan options.
A lot of cities around the country will also have farmer's markets for a broader range of fresh produce and the Shibuya market often has some vegan goods as well.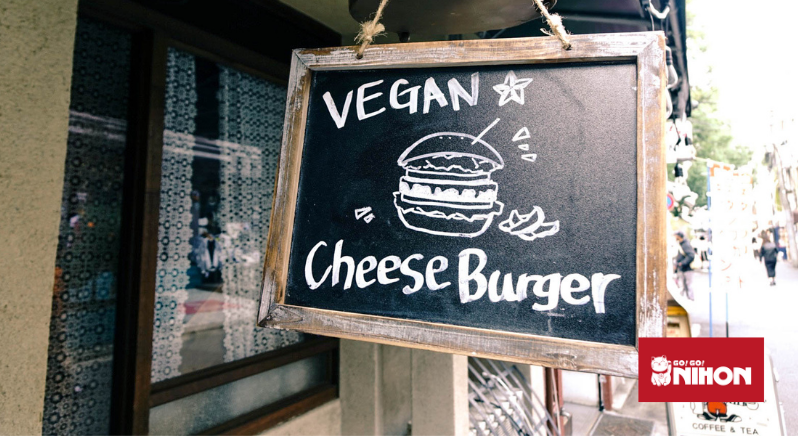 Where to look 
Navigating menus in a restaurant can be hard enough when you're new to a country and a language. It's even harder when you've got a dietary requirement. Taking the time to do some research and learning a few key phrases can go a long way to helping you find some quality Japanese food without too much hassle.
Having said that, the first place to look for vegetarian-friendly food in Japan may not be Japanese food at all. Indian and Italian restaurants tend to be a good starting point for finding non-meat options. Large portions of India are vegetarian so Indian restaurants tend to have a couple of vegetarian curry options and when it comes to Italian, you can't go wrong with a Margherita pizza.
Basic phrases
If you're feeling a bit unsure, then before you chow down, it can be worth asking the staff if a particular dish contains any animal products. Alternatively, it may be that the staff are willing to make alterations to a dish, as they might be happy to take out the meat or fish.
Here are a couple of short basic key phrases to tell restaurant staff.
____がはいっていますか (__ga haitte imasuka ?) To ask if something is included in the dish.
____なしおねがいします (___nashi onegaishimasu) To ask for something to be made without a particular ingredient.
If you're looking for more dedicated vegetarian and vegan places then you can't do better than places that serve "Shojin Ryori". This is traditional Buddhist cuisine although literally translates to devotion cuisine. It's always vegetarian or vegan as it is based on the Dharmic concept of 'Ahimsa'. Dharma is the cosmic law and order and Ahimsa means respect and non-violence towards all living creatures.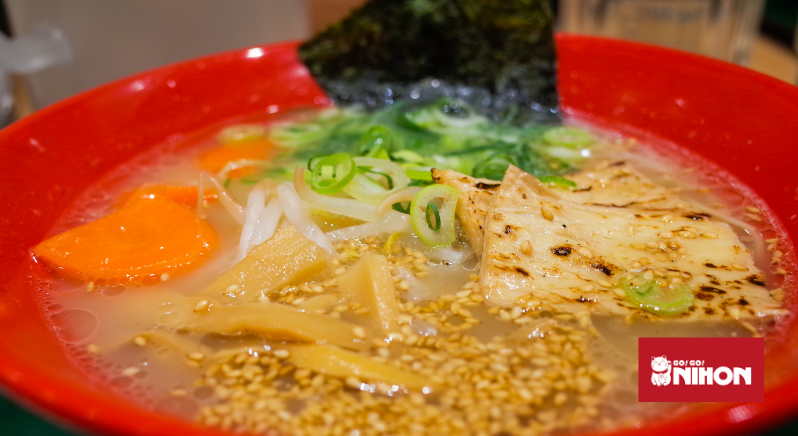 Vegetarian restaurants in Tokyo
There are more and more vegetarian and vegan-specific places, particularly in Tokyo. Here are a few of our favourites to help you on your way:
Nagi Shokudo, Shibuya – A popular and longstanding vegan restaurant in the backstreets of Shibuya.
T's TanTan, Tokyo Station, Ikebukuro, Ueno – A popular for its vegan ramen, note that the Tokyo Station restaurant is actually inside the ticket gates so people need to pay in order to enter and exit the gates if they're only going to the station to eat this ramen.
Falafel Brothers, Roppongi, Shibuya  – Middle Eastern food based around falafels mostly vegan.
Ain Soph – A group of popular vegan restaurants with locations around Tokyo and one in Kyoto. Each one has a different theme, for example the Ginza branch that serves Japanese-French fusion vegan food.
Watch out!
Despite all the delicious vegetarian sounding food, it can be easy to get caught out. There are a few key ingredients in Japanese cooking that can make a vegetarian sounding dish not vegetarian.
First up is dashi. Now we've mentioned this in the making your own section but it's worth remembering when you're out at a restaurant. For those not familiar with it, dashi is a soup or stock that is commonly used in a lot of Japanese dishes. The problem for vegetarians is that its main form is made from katsuobushi, more commonly known as Bonito Flakes, which is a type of dried fish. Similarly to cooking at home, keep an eye out for kombu dashi.
Here's a short list of common dishes that can often contain dashi, including a few that may surprise you:
Agedashi tofu
Tamagoyaki
Miso
Soba
Inari Sushi
Along the same lines, many ramen and udon sauces and soups will often be made using either dashi or another animal broth such as the popular tonkotsu ramen that is made from pork bone marrow.
Outside of dashi, you'll often find bonito flakes used to top off dishes. Particularly okonomiyaki or tofu. While you can ask for okonomiyaki to be made without these and without meat or fish, the okonomiyaki sauce can contain fish too.
Once you've done the research and prepared a bit, you'll be well on your way to dining out and trying some of the best vegetarian food, or even best food, in Japan. You just need to look and you'll soon find it.
Try a Vegetarian Cooking Class in Japan!
Japan can be a challenging place to find vegetarian-friendly meals, especially ones that are authentically Japanese. However, a good way to immerse yourself in traditional Japanese cuisine while sticking to your vegetarian diet is by taking a vegetarian cooking class! AirKitchen is a service that allows you to book cooking classes with local Japanese hosts in their homes. AirKitchen experiences double as both a special culinary and cultural exchange experience, as you get the rare opportunity to visit a Japanese home and interact with a local. They have a variety of vegetarian-friendly cooking classes across Japan, including in Tokyo, Osaka, and Kyoto.
Learn how to make vegetarian ramen, vegetarian sushi, vegetarian tempura, and even vegetarian okonomiyaki with airKitchen! You can bring your new authentic and veg-friendly Japanese cooking skills home with you to recreate in your own kitchen.
Explore airKitchen cooking classes here!
If you are looking for more information about Japanese culture and cuisine, keep following our Go! Go! Nihon blog.