Working Holiday visa scheme in Japan aims to foster global understanding and improve relationships between partnering countries by encouraging young people to spend time living and working overseas. The maximum length of stay varies by country with some allowing up to 18 months, and the visa is only available to applicants aged 18 to 30. Visa holders are permitted to work for the duration of their stay in order to fund their travels.
Who can apply?
Japan has Working Holiday agreements with various countries and these agreements can change over time. Countries such as Australia, Canada, France, Germany, New Zealand, Norway, Poland, Portugal, Spain, and the United Kingdom have qualified for such agreements. Only citizens from qualified countries can apply for the Working Holiday visa in Japan, while applicants must be between the ages of 18 and 30. You may apply if you have already turned 30 as long as the application is submitted before your 31st birthday. To know whether your country has a Working Holiday agreement with Japan, check the Japanese embassy's website in your country.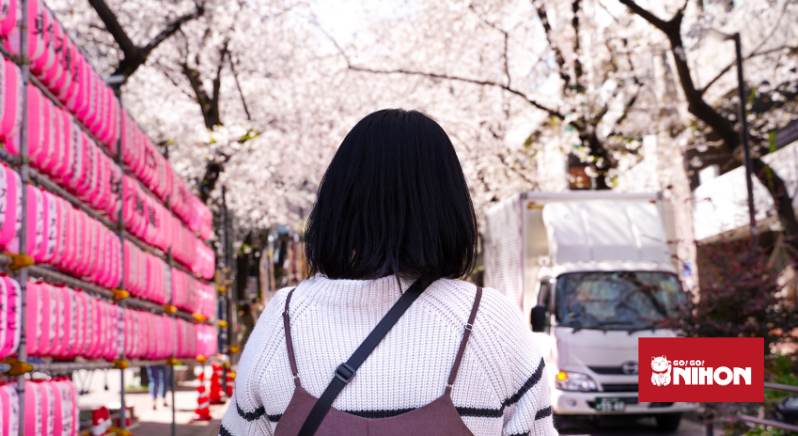 Rules and Restrictions
Aside from the standard age and nationality limitations, additional rules vary by country. It is your responsibility to familiarize yourself with the visa agreement between Japan and your home country. For example, for citizens of some countries, a six-month visa is granted with the option to extend for an additional six months.
Rules are subject to change and a lot of information online may be outdated or simply not apply to you; for accurate information on how to apply for the Working Holiday visa, contact your local Japanese embassy or consulate.
Keep in mind that you can only apply for the Working Holiday visa from your own country. If you are already in Japan on a tourist visa and have decided to do a working holiday, you will have to go home first and apply from there.
What kind of job can I get on a Working Holiday visa?
While most types of employment are legally possible, it is highly unlikely to find full-time, professional work on a Working Holiday visa in Japan but that just means more chances and flexibility to explore this amazing place. Visa holders typically work part-time jobs in restaurants, cafes, language schools (English speakers will have the most opportunity here), hotels and resorts, factories, and farms.
Alternatively, if you have the looks for it, it is possible find work as a model or TV performer. Organizations offering full-time employment are typically looking for applicants who plan on staying in Japan longer than one year.
In some cases, it is possible for skilled workers to change their residence status from Working Holiday visa to a regular working visa in Japan, but this can be a complicated process and is ultimately the decision of the immigration bureau. In this situation, the applicant would need to be sponsored by the organization wishing to hire him or her and submit the required documents showing proof of employment and requesting a change of status of residence.
Requirements vary greatly depending on visa type and nationality, so it is best to contact the immigration bureau directly for accurate information.
I want to study: should I just skip the student visa?
It is possible to study in a language school using a Working Holiday visa, and many people consider using it as a shortcut rather than going through the sometimes long student visa process. At Go! Go! Nihon, we don't recommend language students to take this shortcut. Why? Because the Working Holiday visa cannot be extended: once it's done, it's done. It is a once-in-a-lifetime use per person per country, so it's important to use it wisely. We recommend people who want to study Japanese to use a student visa first, and once they finish their studies, then to apply for the Working Holiday visa. It gives them the freedom to travel around Japan, putting to good use the language they have just spent years studying, and to make the absolute most out of their Working Holiday experience.
The Working Holiday visa in Japan is a great way to explore the country and earn some money while you travel. Get in touch with your local Japanese Embassy or Consulate for more details, and contact our Go! Go! Nihon staff if you want to know if it's the right visa for you.