After two years of a travel and entry ban, short term visas to Japan are available again for those wanting to study in Japan for a shorter time. 
Most people who study in Japan apply for a student visa of between 6-24 months in duration. For those who aren't able to commit for that long, or would prefer to do so in a shorter amount of time, there are short term visas and for the countries that have them, the Working Holiday Visa.
Read on to learn more about your options if you're looking for a way to live and study in Japan in the short term.
Short term visas to Japan
The "Temporary tourist" visa option now allows people to go to Japan if they have a sponsor, which can be a Japanese language school.
The visa length is for a maximum of 90 days and the deadline for applications is usually up to one month before the start of the school term. However, depending on demand some schools may close applications early.
Note that not all schools support this visa. Additionally, different schools offer different courses of varying lengths.
Working Holiday Visa
A Working Holiday Visa agreement allows visa holders from select countries to live, work and study in Japan for up to one year. Some countries are allowed to extend the visa length to 18 months. Applicants of the Working Holiday Visa must be between 18 and 30 years of age. 
While people are allowed to work on this type of visa, their purpose shouldn't be to work full-time or to find permanent employment in Japan. The working aspect is secondary and is meant to be for the purpose of supporting their travels in Japan.
It's now possible to study in Japan on a Working Holiday Visa, as long as you have a language school as a sponsor. Note that not all language schools accept those on Working Holiday Visas. You should also be prepared for some additional restrictions depending on the school.
Only a handful of countries have a Working Holiday agreement with Japan – you can see the full list of countries here.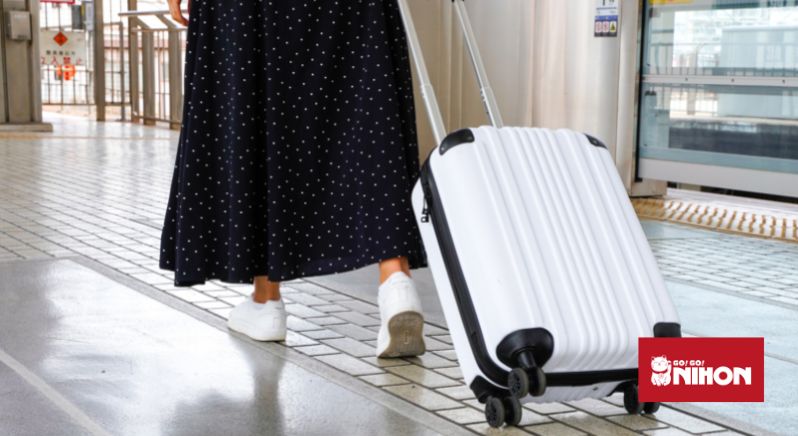 Why bother with a short term visa to Japan?
If you are serious about learning Japanese, then why wouldn't you want to study in Japan on a long term student visa instead? 
A short term visa is a great option for anyone who wants the opportunity to test out life in Japan as a student. You may not have had the chance to visit Japan as a tourist in the past and so you may not have a good understanding of whether Japan is the place for you. 
Even if you have visited Japan before, it is a completely different experience from actually living in the country and adapting to the culture and social norms. The reality of everyday life in Japan as a foreigner can be stressful and daunting, especially on top of a busy school schedule and being far away from loved ones. 
Read more in our article about the different experiences of living in versus visiting Japan as a tourist.
You may also be in a situation where you're not able to stay in Japan long term. This might be because of limited finances, limited time, family commitments – the list could go on. A short term visa to Japan in these situations offers a good compromise where you can still benefit from an overseas live and study experience without completely uprooting your entire life. 
How Go! Go! Nihon can help
Our team has more than 10 years' experience in helping people from all over the world to live and study Japanese in Japan. We partner with language schools all over Japan and we're experts in helping people successfully apply to their school of choice and for their student visas. 
Learn more about how and why we help students live and study in Japan here.
On top of school and visa applications, our team also helps with finding suitable accommodation and we offer a range of services to help you get the best start to your life in Japan. Learn more below:
Accommodation
We work with a range of accommodation providers across Japan to help you find your new home. Options include living in share houses, getting your own apartment, or living with a host family. Each comes with its pros and cons, so your final choice really comes down to your personal preferences and where you are studying (since not all options are available everywhere in Japan). 
Learn more about finding accommodation in Japan in our article here.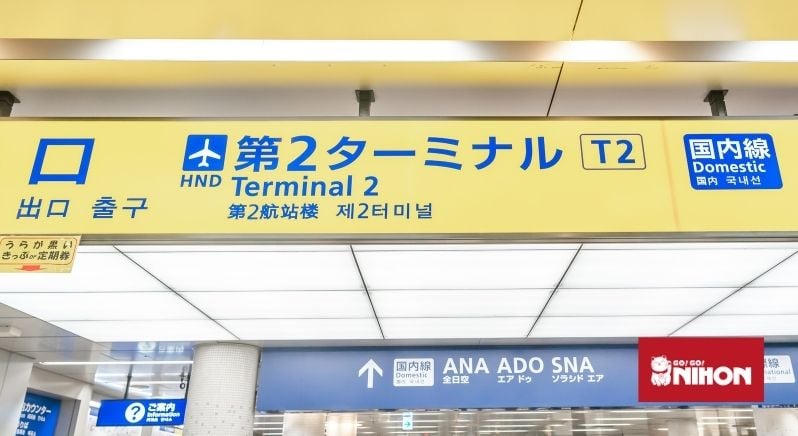 Airport pick-up
To make things a bit smoother, we now offer an airport pick-up service for Haneda, Narita and Kansai Airports. 
You can book for multiple people at once and it's a service for anyone, not just Go! Go! Nihon students. There is a charge for this service and you can see all the prices, as well as make your booking, here: https://gogonihon.com/en/pick-up-reservation/
Social connections
Studying in Japan can become a lonely experience if you struggle to meet people and make friends. This is especially relevant at the start of your life in Japan when you may not know much Japanese. It's something that many people in our Go! Go! Nihon team are familiar with, since so many of us arrived in Japan as language students too. 
That's why we try to organise fun and interesting ways for people to connect with each other. We have an orientation event before the start of every school term. We invite all our students to our private Facebook group so they can ask questions, find out who's going to the same school, arrange catch-ups outside of class and stay on top of upcoming events. From time to time, we also organise language exchanges and fun social activities, such as hanami during spring.
Find out more about the top services we offer our students here.
If you're interested in applying to study in Japan on a short term visa, go ahead and contact our team to get your application started.