The Japan Rail Pass has always been for tourists only, but for a limited time foreigners – including students – living in Japan will get to make the most out of a special discount JR train pass. The JR East Welcome Rail Pass is an expat-friendly pass and the first of its kind to be made available for foreigners in Japan by JR East.
Read on to find out about what the pass is and how you can use it.
JR East Welcome Rail Pass basic info
The pass is for those with visas in Japan who hold a passport issued by another country. The Japanese visa can be in any category, including temporary visitor and student.
You can buy the pass between October 16, 2020 and February 26, 2021. It must be used between October 16, 2020 and February 28, 2021.
The pass is available online and from JR East Travel Service Centres. You can reserve seats for free.
You can buy the pass more than once provided your dates of travel don't overlap.
The cost is 12,000 yen for adults and 6,000 yen for children. For context, a shinkansen ticket with a reserved seat to Nagano city from Tokyo costs 8,340 yen one way. A reserved seat on the shinkansen up north to Akita costs 18,120 yen one way. There's no doubt that the JR East Welcome Rail Pass offers incredible value, particularly if you're heading a bit farther away.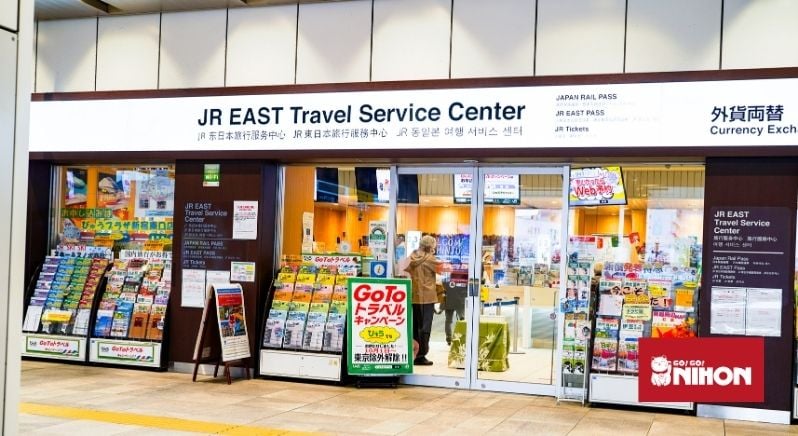 Where can you go with the pass?
You get unlimited travel on all JR East trains in Tokyo, Tohoku, Nagano, and Niigata for 3 consecutive days. The pass includes use of shinkansen and limited express trains.
It's the perfect opportunity to experience the very best of Japan's autumn and winter. Visit beautiful autumn foliage spots, especially up north in Tohoku. The Naruko Gorge is one of the area's most famed spots and it's truly stunning if you go at the right time. You can go to Aomori, which is the northernmost capital city on Honshu, Japan's main island. Go beyond that and you're in Hokkaido! Near Aomori is Lake Towada, which is another popular place to go to admire autumn leaves.
Akita, where the cute Akita dog breed comes from, is also in the Tohoku region and it has good access to Kakunodate, a former castle and samurai town that has remained largely unchanged since it was founded in 1620. Nearby is Lake Tazawa, a beautiful scenic lake that hasn't been overdeveloped and is Japan's deepest lake.
You can use the pass to experience some of Japan's most popular ski fields, too. Head to Niigata for Yuzawa, one of Japan's largest ski fields. It's easily accessible from Tokyo and takes less than two hours, so you can even make it a day trip. Go further north and you can head to Zao Ski Resort, the largest in the Tohoku region.
Or, go west to Nagano, where you can ski at Hakuba, which hosted the 1998 Winter Olympics. Nearby, you can visit the famous Jigokudani Monkey Park, where you can see the bathing snow monkeys. Nagano is also very close to Matsumoto, which has a beautiful original castle, famous for its sleek black exterior.
Nearer to Tokyo, you can experience the natural beauty and ancient shrines of Nikko, bathe in onsen at Hakone and bask in the glory of Mt Fuji at Kofu (and head to the Fuji Five Lakes area nearby!).
Visit the official JR East Welcome Rail Pass website for more information on where you can travel to.
To read more about destinations in Japan, read our blog!