Free Japanese language resources can be a great learning accompaniment, or give you a good taste of the language before you commit fully. We've got some great free resources, from our blog articles to online course trials, that can help you in your Japanese-learning journey. 
Free Japanese language resources on our blog
Our blog is our recommended go-to resource for all things Japan: culture, society, tradition, food and of course, language. Here you'll find various articles that explain aspects of Japanese grammar and phrases you'll hear in different parts of life in Japan. The focus is on practical Japanese that is applicable in real life.
For example:
Most of these articles are aimed at beginners, but they're also great for refreshing your memory once you move beyond beginner level. 
All our language articles are located in the "Learn Japanese" category of the blog.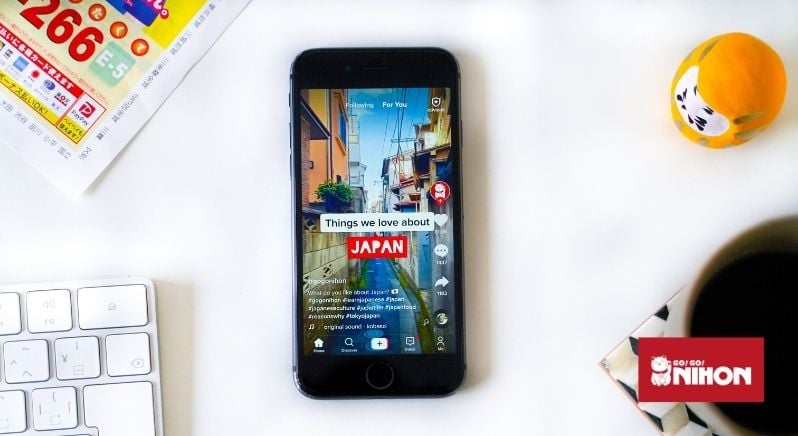 Go! Go! Nihon social media
If you're not following us on Instagram, Pinterest or Tiktok, then you're missing out on some great free Japanese learning resources. We share helpful infographics and create snappy videos about the Japanese language to complement your language studies. Similar to our blog, we focus on creating simple, practical and easy-to-understand social media posts.
Note that our content on Instagram, Pinterest and Tiktok is in English only. 
Here are some examples!
Instagram: Japanese honorifics
Pinterest: Japanese words
Tiktok: Japanese phrases you'll hear in a conbini Part 1 
YouTube
We are continuing to add more language-related videos to our YouTube channel. Check out this one on the difference between double consonants and long vowels. 
You will also find helpful testimonial videos about our schools and accommodation providers, as well as videos about student life in Japan.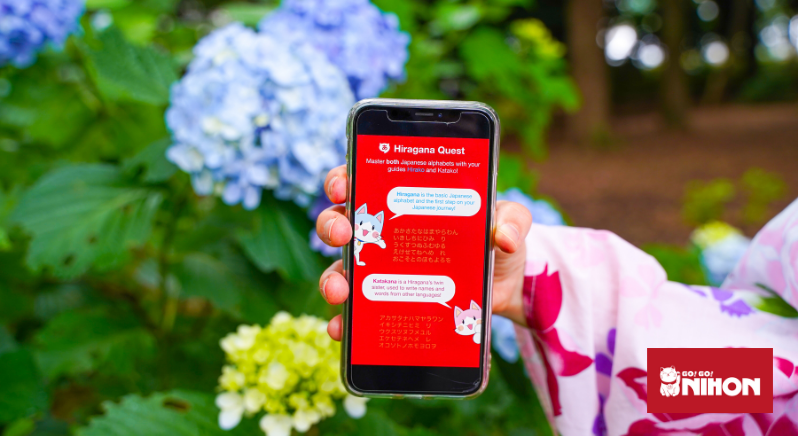 Hiragana Quest app
The Hiragana Quest app has been designed to teach beginners how to read and write hiragana and katakana through mnemonics. You'll learn more effectively through these stories that can help you remember the characters, plus it'll make the learning process more fun! 
It's free to learn the first seven hiragana characters, after which you can pay a small amount to unlock the rest. You will receive a discount if you unlock katakana at the same time.
Learn more about the app and download it here.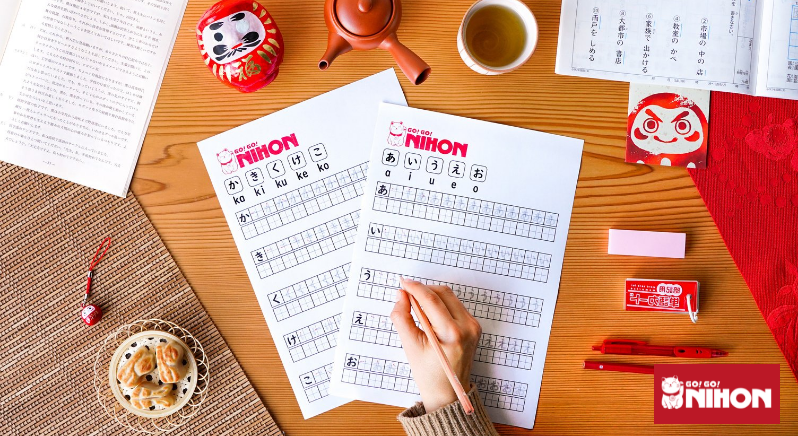 Hiragana & katakana resources
Further your hiragana and katakana study with our free online guides. You can access them in all the languages that we support here.
Get organised with our study planner and test your katakana skills with our quiz. If you like, you can also make your own paper Daruma doll!
Online courses
Go! Go! Nihon offers a range of online courses that have been created in partnership with Japanese language schools in Japan. They're a great option for those who aren't yet able to make it to Japan to study, or those who want to do some preparation before arriving in Japan. 
We offer a trial on our popular 12-week beginner course, where you can access the first three days of the course for free. If you're a bit more advanced, we also have a free trial on our Business Japanese course. The trial gives you access to the first three chapters of the course.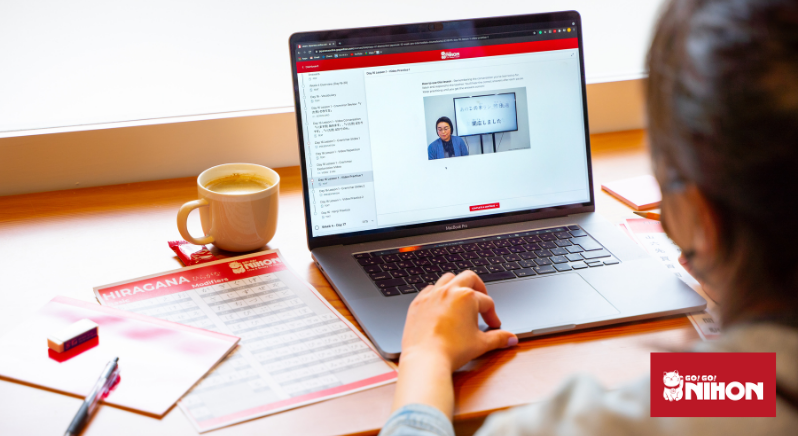 Learn Japanese with Go! Go! Nihon
Whether you're ready to apply to study in Japan or you've got a few more questions, our team is happy to help. Take a look around our blog for more information on living and studying in Japan, or contact us and someone will get back to you as soon as possible.