Along with the intense humidity and heat, summer in Japan brings with it something that most people hate: cockroaches. It's highly likely that during your time in Japan you will come across a cockroach or two, but they're nothing to worry about – preparing for summer and cockroaches in Japan go hand-in-hand and there are plenty of products out there to help you deal with it all.
Known as gokiburi, cockroaches usually come out of hiding from around June to September.
The first and most important step to keeping them at bay is prevention. That means keeping your living space clean, taking out the rubbish regularly, cleaning out your drains, and closing your windows. Unfortunately, it won't matter how clean you are, you might still end up with a few of the pesky pests.
Luckily, there are a few handy tricks and products to get rid of them.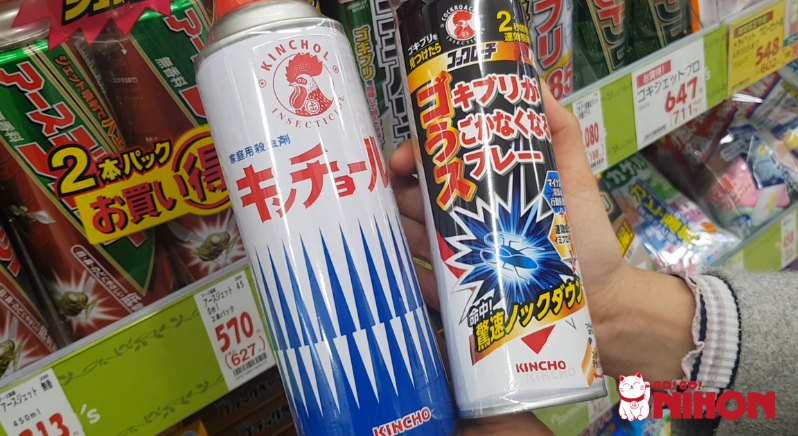 Gokijet and other insecticides
When you've got a cockroach right in front of you, we recommend using an insecticide to spray it there and then. Gokijet and Raidmax are popular ones, but there are plenty of others out there. It's useful to keep the windows open when spraying so you don't fill your home with spray. You can also get odourless ones so you don't have to worry about the smell afterwards.
ゴキブリ泡ジェット
This is similar to the insecticides in that you spray it directly at the cockroach, but it puts a bubble around the roach and essentially suffocates it. It might seem a bit dramatic but cockroaches in Japan can be tricky to kill sometimes!
Poisoned bait
If you don't like using sprays, then poisoned bait is a good choice. They come in little balls that you can put down and the cockroaches will eat up. As with other insect traps and bait that you leave around the flat, you should check your home regularly for any dead insects lying around the place.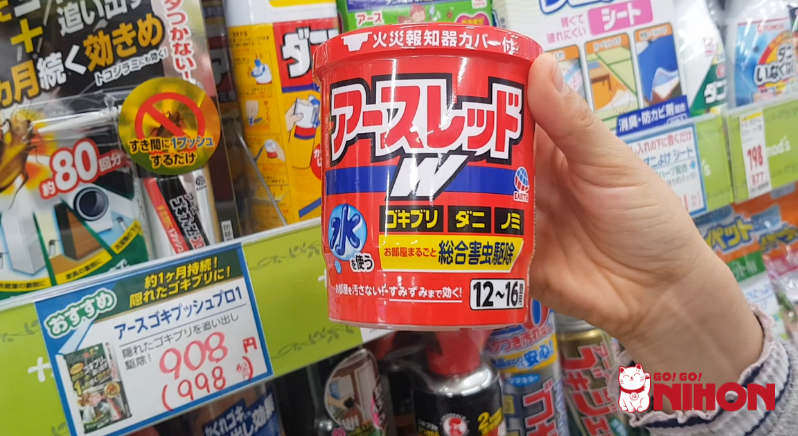 Bug bomb
If things get pretty bad then you can use a bug bomb. You'll need to be out of your flat when you set this off and cover any soft furnishings that you don't want to smell. It should help you clear out the bugs from your flat though, whether you've got cockroaches or other bugs as the smoke will get to all the hard to reach places of your home. Be sure to fully clean the place afterwards so that you don't have any dead bugs hiding in your cupboards.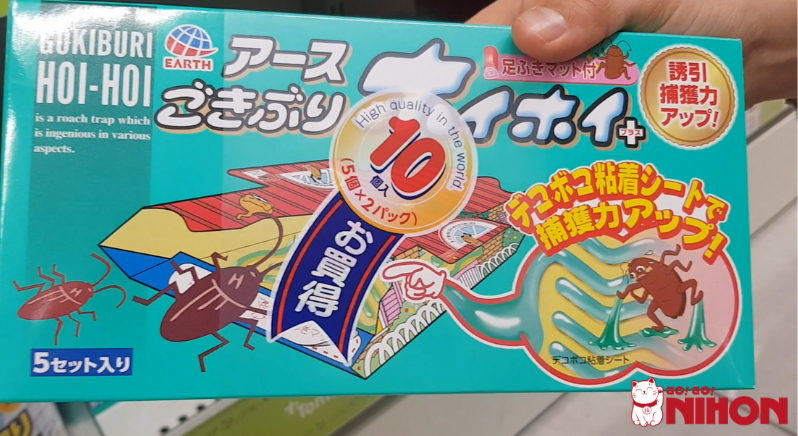 Roach traps
The traps are like little houses that you can place around your place. They contain sticky mats which give off a smell that brings the roaches in. You'll need to check them regularly to see if there's anything inside and empty them out. One of the best-known brands is Gokiburi Hoi Hoi but there are plenty of other options.
Ant and fly traps
Cockroaches aren't the only thing you have to worry about during the warmer months. To catch those ants, flies and other annoying critters, you can buy traps and sprays that are designed to catch and kill those particular insects from any supermarket or drug store in Japan. They will often have images or drawings of the insects they are designed to kill on the containers!
Before you use any of these products remember to fully read the instructions and use them as directed. Also be careful if you have any pets as these will all be poisonous to them too.
Look out for these products in your local drug store or supermarket so you can worry less about cockroaches and spend more time enjoying the best parts of summer in Japan.
Want to learn more tips and tricks for your life in Japan? Read more on our blog.