Christmas in Japan is an experience that is unique and magical in its own way. Although it's not a traditional holiday in Japan, Christmas has developed its own identity here and there is plenty to do to celebrate it Japanese-style.
Here are our top things to do to celebrate Christmas in Japan!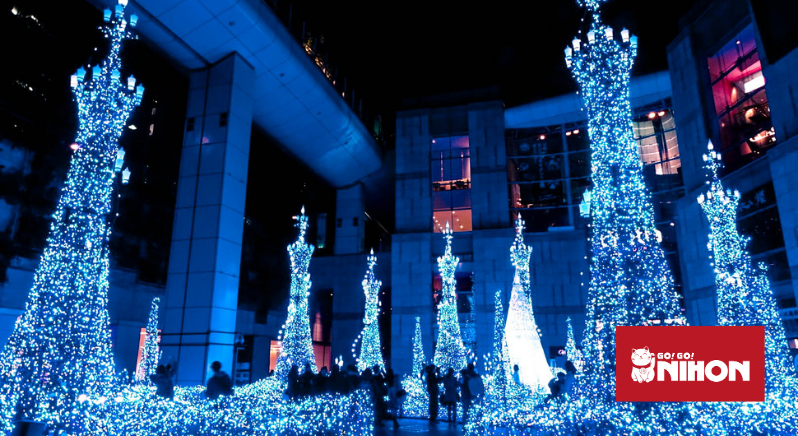 Winter illuminations
This is our top pick for celebrating Christmas in Japan because Japan truly does illuminations like no other. From November to February, you'll find most major cities in Japan light up in beautiful, colourful lights. Some of the illumination exhibits tell stories and take their audiences on a journey. Others are just there to look pretty. Either way, Christmas and winter in Japan would not be complete without visiting some illumination displays.
We love them so much we've put together our guide of the top Christmas Illuminations in Tokyo.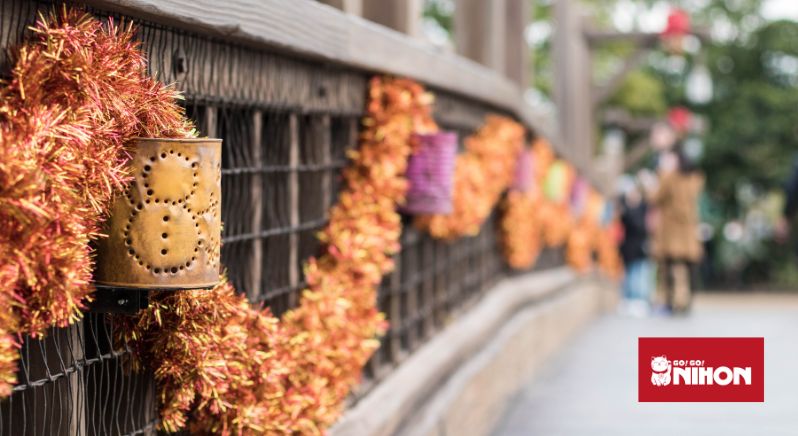 Get festive at Disneyland
Tokyo Disneyland and DisneySea are known to go the extra mile for holiday seasons and Christmas is no exception. Feel the Christmas cheer through lavish seasonal decorations, brilliant festive parades and holiday music. There are special Christmas events, seasonal merchandise and snacks too.
One of the best things about it is that Christmas at both Disneyland and DisneySea start in November. So if you want to get your celebrations in early and beat the crowds, then you have the option of doing so. Although we would recommend avoiding the public holidays of November 3 (Culture Day) and 23 (Labor Thanksgiving Day)!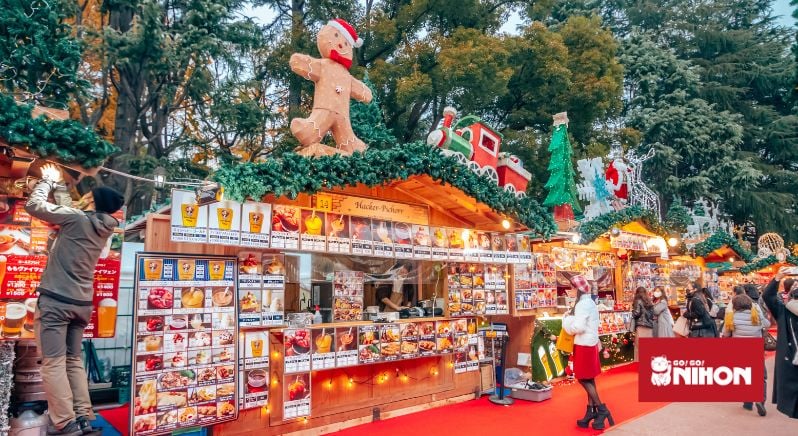 Christmas markets

While they lack the same sort of festive atmosphere and are often much smaller than in Europe, Japan's Christmas markets do a decent enough job of bringing the festive cheer to Japan. There are plenty in and around Tokyo, with a particularly popular one being the Yokohama festival.
The markets are a good place for those feeling a little homesick and wanting to do something festive on December 25th, which isn't a public holiday in Japan. There's nothing a glass of mulled wine and bratwurst can't fix.
How about a date?
For many Western countries that celebrate Christmas, this time of year is about spending quality time with family and friends. However, in Japan it's more customary for it to be about romance. Couples will celebrate the 25th by going out on a dinner date and giving each other presents.
Because of this, it gets difficult to make reservations at restaurants for Christmas Day. So make sure to get in early if you want to eat out that night!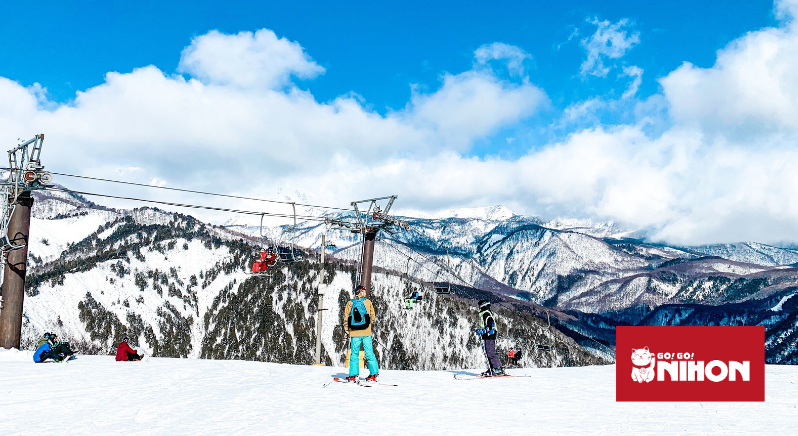 Go skiing
Going to ski resorts is another extremely popular activity in Japan during this time. Bear this in mind if you do want to go skiing or snowboarding around Christmas time because you'll need to book really early. The longer you leave it, the harder it will be to find accommodation and the cost of flights will be much higher than normal.
But, if you're willing to put up with the crowds and you have the time, then skiing over the Christmas period can be a fun and wonderful way to celebrate.
Read more about some of Japan's best places to go skiing and snowboarding.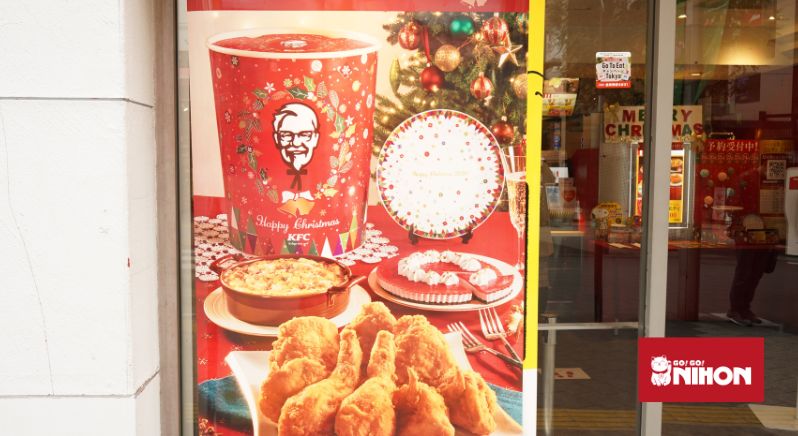 Eat fried chicken
If you don't know about this Christmas tradition in Japan, then you've been living under a rock! A marketing campaign in the 70s now means that a large portion of Japan thinks that eating fried chicken and specifically KFC is what much of the western world does for Christmas dinner.
They've wholeheartedly embraced it and you'll need to think about booking your seat at your local KFC at the start of the autumn months, otherwise you'll miss out. If you don't fancy queuing at KFC, then FamilyMart and other konbinis have jumped on the bandwagon and offer their own fried chicken buckets for advance ordering.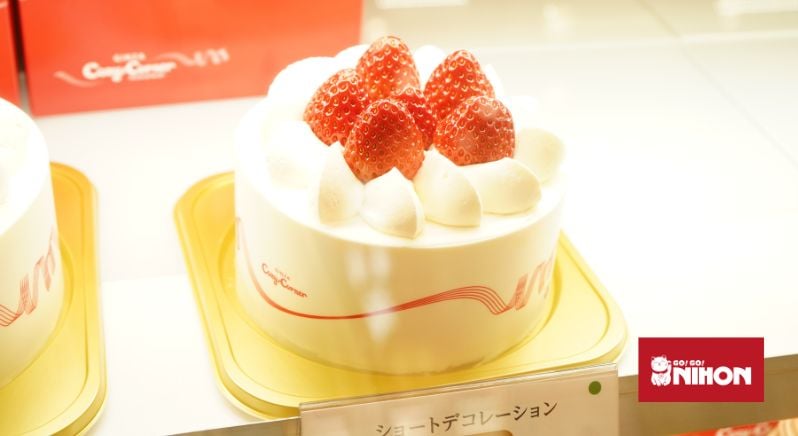 Indulge in strawberry shortcake
When you think of Christmas cake, you might think of those heavy fruitcakes that nobody really enjoys eating. Japan, of course, does it a little differently. Strawberry shortcake is the cake of choice in Japan during this season and honestly, we don't blame them. Composed of airy sponge cake covered with whipped cream and fresh strawberries, they are deliciously light and fluffy.
The best thing is, they're not sold exclusively during Christmas time, so you can indulge your sweet tooth any time of year.
Christmas in Japan might not be what you're quite used to in your own country. But, it is uniquely Japanese and that is what makes it something special. So why not take your date to KFC and follow it up with some cake under some winter illuminations?
For more information about Japanese culture keep following our Go! Go! Nihon blog.