If you're looking to study at a Japanese university or vocational college, you may know about or already be signed up for a Bekka program. Designed for non-Japanese students, this preparatory course is normally taught over one year by some private universities and colleges to help develop students' language skills.
However, maybe you don't feel like you're ready to move on to university just yet, and instead wish to work more on your language skills.
Whatever your reason may be, Go! Go! Nihon may be able to help you with alternatives to the Bekka program.
More about the Bekka program
Bekka programs help foreign students achieve the language skills and cultural understanding needed to successfully study at a Japanese university or college. Often these programs also include classes in economics, social studies, mathematics and the sciences for students who hope to sign up for courses in those subject areas.
Bekka programs are usually completed by students before they sit the Japanese University Admission for International Students (EJU) exam. The EJU is mandated by Japanese universities to evaluate the Japanese language skills of international students and is a prerequisite for getting accepted into your chosen course.
Read more about the EJU here.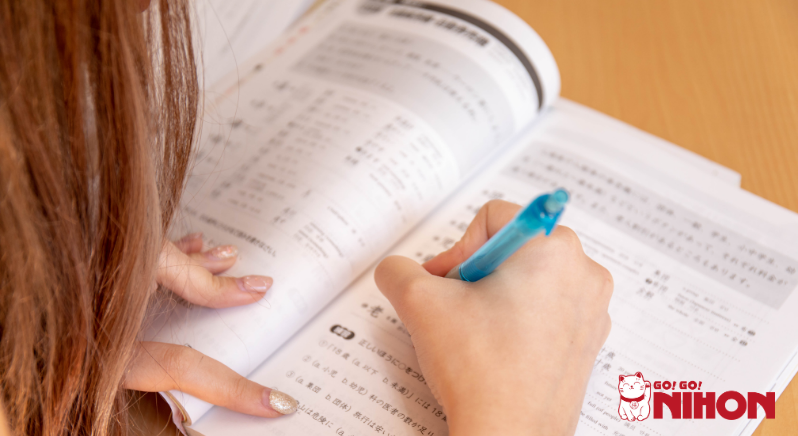 Alternatives to Bekka: language school
Bekka programs aren't the only way to get the requisite language skills you need for studying at a Japanese university. One of the best alternatives to Bekka is to study at a Japanese language school instead. You'll get to focus on building your Japanese language skills and many schools offer students help with preparing for higher education studies.
If you are already enrolled in a Bekka course, we recommend you ask the university or college first about whether it's possible to transfer out of that course and into a language school. Some institutions do not allow students to transfer, in which case students unfortunately, have to leave the country and then reapply for a new student visa.
Additionally, you need to give yourself time to apply for a language school course. If your current university or college allows you to transfer, we recommend beginning your application to language school at least four weeks before the start of the term you wish to apply for to ensure all the paperwork can be completed.
Read more about how language school terms work here.
If your university or college does allow transfer, then Go! Go! Nihon can help you with choosing the right language school for your level and goals and help you with your application.
You will need to submit several documents including:
A copy of your current student visa
Copies of the front and back of your residence card
A recent bank statement from yourself or your sponsor
Copies of your passport and pages of any previous entries into Japan
Income tax return for proof of annual income of your financial sponsor (or yourself if you are self-sponsoring)
Attendance and grade transcript
Your diploma from the last school you graduated from
We can help you with all the paperwork and process, just get in touch and we will walk you through the next steps.
Alternatively, you can also learn Japanese online. Go! Go! Nihon partners with GenkiJACS and Nihongo Online School, which both offer online Japanese lessons tailored to your language level, or you could try one of the online courses for specific levels created in partnership with language schools on our online course website.
Contact us if you need more advice on the best language-learning option for you.