Student life abroad can be tough to manage. 
You've got a new language to learn that your future success depends on, social needs that demand attention, and perhaps a bank account barely in the black despite your best efforts. And don't forget finding the time and energy to explore the lovely country you've invested so much in.
To help deal with all the trials of being a student abroad, we've come up with this list of the best apps in Japan for students.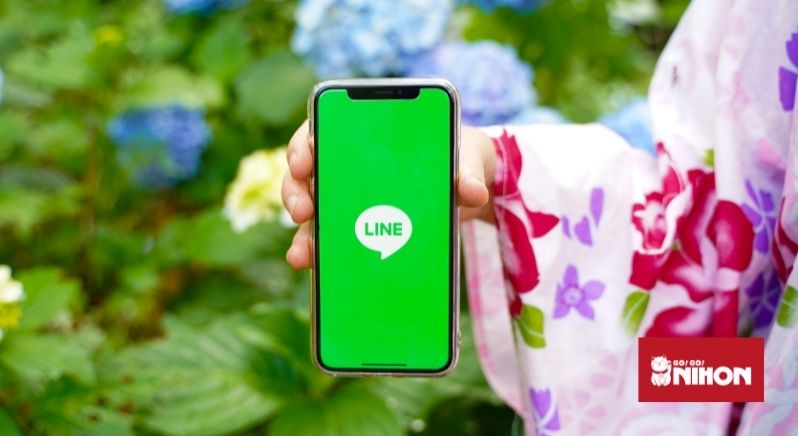 Lifestyle Apps in Japan
Try these apps for staying social, getting around, and getting settled in Japan.
Line 
If you're interested in any kind of social life, you're going to need Line. Pretty much everybody in Japan uses this WhatsApp-like messenger. 
So, it's the best app in Japan to keep in touch with anyone you meet. Download it to stay connected with your new friends, and have fun with the wealth of cute, funny emojis as an added bonus.
Mercari
Mercari is a second-hand marketplace app in Japan. It looks a bit like Craigslist with an Etsy-style facelift. Cash can be tight when you're first settling in, so check out their listings for great deals on everything from kitchenware to Funko bobble-heads. 
Keep in mind you'll be talking with locals so you'll need to know a bit of Japanese.
JapanTaxi
JapanTaxi is the Uber of Japan. It's an absolute life-saver if you miss your train or lose your way. Just download the app, type in your destination and call a taxi to your current location. You'll need to know some basic Japanese to navigate the app.
Map apps in Japan
Never get lost again with Google Maps or plan a longer journey with HyperDia.
Google Maps
Google Maps is one of the most convenient map apps to use around the world and Japan is no exception. The functionality is great including trains with detailed stop listings, navigation by car or on foot, and search for bars and restaurants nearby everywhere in Japan. The accuracy is really impressive considering how complex the streets can be. 
A quick glance around Google Maps is a great way to start exploring a new area, or find your way home if you get lost. That makes it another essential app to make life easier in Japan.
Hyperdia
Google Maps does have its limitations with the intricate network of trains in Japan. Any kind of extended train travel or jumping around the local lines in rural areas can get tricky to plan. That's where Hyperdia comes in. 
This train app in Japan is perfect for long journeys by rail. Plug in your start and end points and Hyperdia will plan the entire route to minimize wait and travel times. You'll usually get a few options to choose from instead of the automatic recommendation of Google Maps.
Give it a go for your next long trip!

Money managing apps in Japan
Manage money simply with these apps in Japan for going cashless.
LinePay & PayPay
LinePay and PayPay are two fantastic ways to go cashless in Japan. They're both convenient and work in a similar way.
LinePay works through a scannable barcode on your phone. You can use LinePay anywhere that accepts it, and send money to or split bills with friends. 
PayPay is like a prepaid card on a smartphone app. You can use it anywhere that accepts it (look for a red P symbol in stores). To use it, you scan a barcode with your app or allow a cashier to scan yours. You'll need to know some Japanese to use PayPay.
Top up either app at ATMs in convenience stores, from your bank account, or by charging your credit card.
ApplePay
ApplePay is one more solid choice to go cashless in Japan. Download the app, link it to your bank account or credit card, and tap your phone to a reader anywhere ApplePay is accepted.
Wise (formerly TransferWise)
Wise is an awesome tool for managing your money while you live and travel in Japan. It's like a MasterCard account that works all over the world. 
The app's wallet lets you hold money in all kinds of different currencies, transfer to and from your Japanese bank, and use funds anywhere like a normal credit card. The exchange rate has no hidden fees either, so it's an ultra-convenient and thrifty option.
Apply for a Wise account and download the app to try it.
Xe
Xe is a world-leader in currency services and products, including money transfers, live currency exchanges and market analysis. Thoroughly regulated in every country they operate in and cost-effective, Xe helps to make transferring money and keeping on top of exchange rates easy, quick and secure. Get started with Xe here.

Food apps in Japan
Make cooking easier or find your next favorite date spot with these handy food apps.
Cookpad & Kurashiru (クラシル)
A little culture shock you might not expect is the differences in grocery stores from your home country. Japanese groceries are full of fresh goods and yummy stuff, but your favorite ingredients might be tough to find. That's where Cookpad and Kurashiru can save the day.
Cookpad is a recipe sharing app (in English) to come up with all kinds of meal ideas. And Kurashiru (in Japanese) can help you find new recipes by ingredients.  
Tabelog
If you need a break from cooking and want to sample one of Japan's incredible restaurants, Tabelog is a must. This app in Japan offers restaurant reviews that visitors and locals alike trust.
The detailed search lets you find eateries by type, menu item, price, or even your purpose for eating out. Discover the perfect spot no matter what the occasion.
Use these apps in Japan as a student
You've got the tools, now live the dream! Visit our FAQ to see how you can experience life as a student in Japan.
Or, if you'd like to learn more about student life in Japan check out our blog for more on Japanese life, language, and culture.