It's still pretty hard to get by in Japan without cash, but the cashless payment trend is slowly catching on. From LINE Pay to train cards, there are a few popular ways to use cashless payment options in Japan.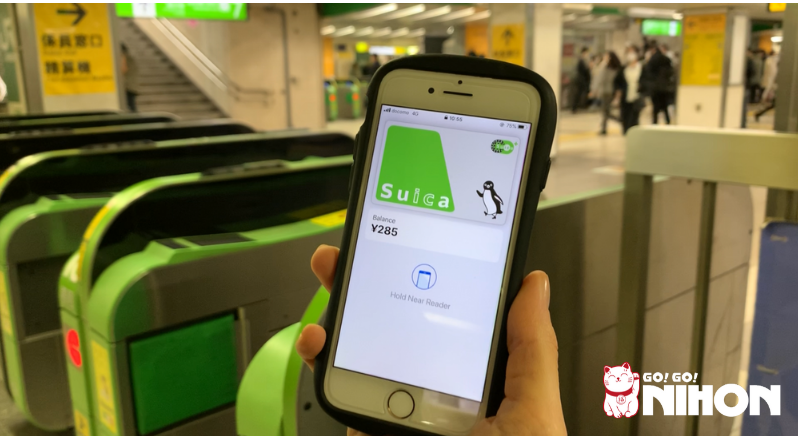 Suica/Pasmo
As well as using your Suica or Pasmo card on trains and buses, you can also use it to pay for things at a number of places around Japan. These include vending machines, taxis, convenience stores, restaurant and cafe chains, drug stores and shopping centres. For a full list of where you can use Suica to pay, see here. Or simply look out for the Suica logo.
Charging your card is super easy – just add on the money at any ticket machine at the train station, or recharge at retailers that display the Suica logo.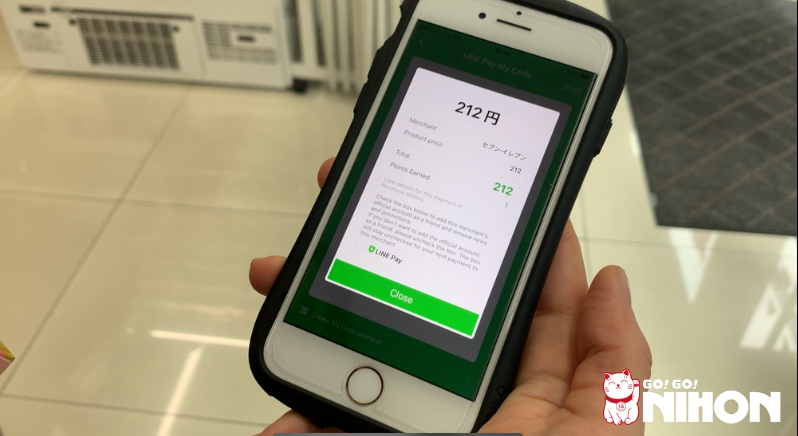 Line Pay
Everyone in Japan uses Line so it makes sense that Line Pay is also a popular cashless payment option in Japan.
You can use it at any merchant that accepts Line Pay and you can also send money and split bills between your friends on Line. With the Line Pay app, users can pay through QR or barcode for purchases of 300,000 yen or less. You can also see which stores accept Line Pay and get coupons.
Each transaction made with Line Pay comes with Line points.
Users can top up their Line Pay account through bank transfer, through the ATM at 7-11 convenience stores, through FamiPort at FamilyMart or set up auto-charge with a credit card.
Read more about Line Pay here.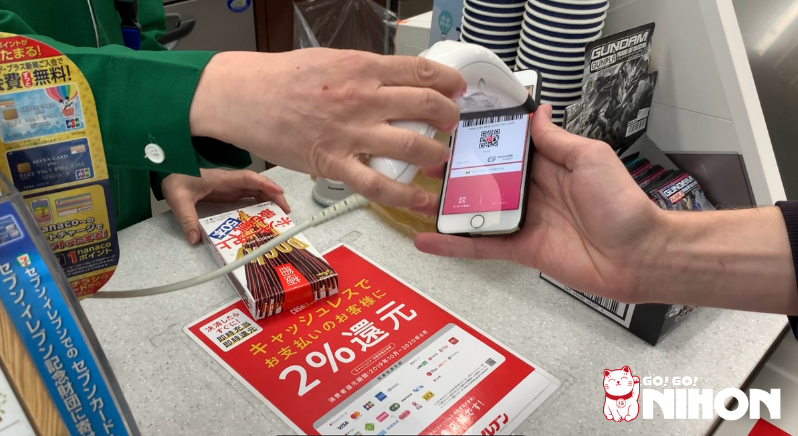 PayPay
This is another easy-to-use cashless payment method that's gaining traction in Japan. It works like a prepaid card and it's available for smartphone users in Japan with no fees or minimum balance required to open an account.
To use, you can either scan a QR code at the cash register or the merchant scans a barcode that comes up on your app. Just lookout for the red P trademark to see where you can use PayPay. You can collect points each time you use PayPay.
There are three ways you can charge your account: through your bank account, adding money through an ATM or with your credit card.
Note that PayPay is currently available only in Japanese. Learn more about it here.
Wise debit card
It's pretty hard to get a debit card in Japan as a foreigner. Luckily for those of us who prefer cashless payment options, there is the Wise debit card. Once you have a Wise account, you can order a debit card that can be used anywhere in the world in any currency.
It's free to use it for currencies that you hold in your account i.e. if you have Japanese yen in your Wise account, then it'll be free for you to spend that money. Otherwise there is a low currency conversion fee and no transaction fees. Wise helps individuals and organisations around the world manage their money irrespective of physical borders.
Learn more about Wise here.
Other cashless options
In reality, there are more cashless payment options available in Japan than you could ever need. Some of the other commonly accepted ones include R Pay, which is connected to Rakuten and allows you to earn Rakuten reward points. And Origami, which has tens of thousands of merchants in Japan.
With all the above options widely accepted in Japan, which cashless payment option you should use is really up to you. The biggest differences between the options are their reward systems, coupon offerings and what discounts, if any, you can get on your purchases. We recommend visiting each platform's website to see what the benefits are.
Want to learn more about life in Japan? Make sure to check the other articles on our blog.