The best way to learn Japanese is to study it at a language school in Japan. You'll be focused on studying it full-time and you'll be fully immersed in the language and culture. In terms of achieving fluency and building a life in Japan, this is by far the best approach.
It's far from the only way to learn Japanese though. In this article we look at some of the many ways you can learn Japanese in addition to attending a language school in Japan.
Japanese language school
As we've already established, studying at a Japanese language school in Japan is by far the best way to learn Japanese. This is because it will be a fully immersive experience, which means you will learn the language far quicker than any other way of learning. You can read more about immersive learning and its benefits in our article.
Go! Go! Nihon's specialty is helping students find the perfect language school for their situation, plan, and preferences. You can read the following articles to get a better understanding of how language school works and what you need to apply:
How Japanese language school terms work
How to choose the right Japanese language school for you
Explaining the 150 hour study requirement for Japanese language school

Language exchange opportunities
We know it can be daunting speaking a language that you're still learning. Language exchanges are a great opportunity to practise speaking in a more casual setting.
Learning Japanese through books or a language school is wonderful. But the Japanese you learn is usually very formal and as is often the case with languages, not really the way people speak in day-to-day or informal situations. It can be frustrating to spend hours learning Japanese through a certain context, only to realise that outside, people use a completely different way to communicate.
In Japan, Meetup.com is probably the most common way to find people with similar interests. You can find Meetups to just hang out at a cafe, draw together, play D&D, go for a hike, visit a museum, and more. And if you can't find a group that matches your interests, you can always create your own!
You can also take part in language exchanges with Go! Go! World through the Study Abroad Pub (SAP). This is the perfect place to meet new people and practice your Japanese at the same time. The pub is located in Nishi-Waseda and offers a great location to meet other international students in Tokyo, as well as Japanese students from nearby Waseda University.
There is a schedule of themed nights (games nights, board games, etc) and language exchanges, as well as regular discounts for Go! Go! Nihon language school students.
Read our tips on speaking more Japanese in our article here.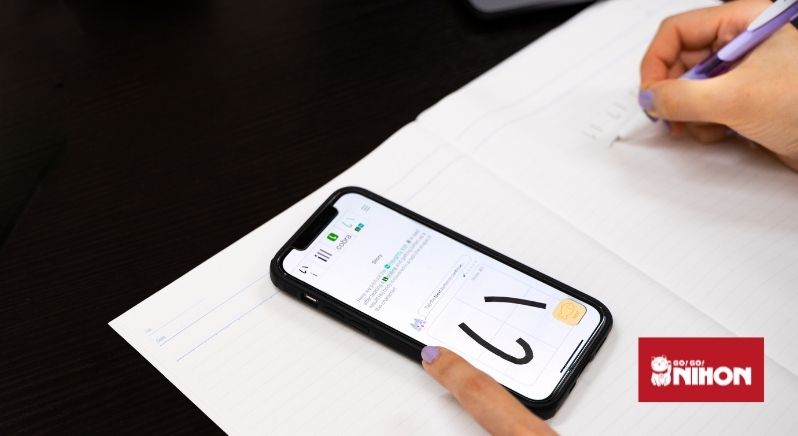 Mobile apps
Apps make a great complement to your Japanese learning. Whether it's to look up a kanji or to go over some vocabulary, there's an app out there that can help make your studies easier.
Complete beginners will want to start with something like Hiragana Quest, to learn hiragana and katakana. You can read about some other apps that we recommend in our article.
Online courses
For those who can't, or aren't able to, make it to Japan to study at a language school, taking online courses is a great alternative. Go! Go! Nihon's online courses are created in partnership with Japanese language schools in Japan and range from the 12-week beginner course to JLPT N3 prep. 
Completing an online course may also help you meet immigration requirements should you wish to study in Japan later on. Japanese immigration is requiring in some situations that those applying for a student visa already complete 150 hours of Japanese study. You can read more about this here.
Free online language-learning resources
There are plenty of free language-learning resources out there that you can use alongside your Japanese studies, or as a taster of the language before you commit fully. Go! Go! Nihon offers a range of free resources, including social media and our blog articles, which you can read more about here. 
Apply for Japanese language school with Go! Go! Nihon
If you decide that studying at a language school in Japan is the best way for you to learn Japanese, contact our team to get your application started. We can answer all your questions, help you choose the right school and ensure you get all the right documentation for your visa application.