The Japanese government has announced that Japan's borders will reopen for international students from March 2022. Japan imposed an entry ban at the start of the global pandemic and eased it briefly in November 2021, before quickly reimposing the ban following the outbreak of the omicron variant. The restrictions meant only Japanese citizens and returning foreign residents could arrive in the country.
Learn more about this latest update on Japan's borders reopening and what it means for language school students. 
Note that there is still more information to come as of the writing of this article.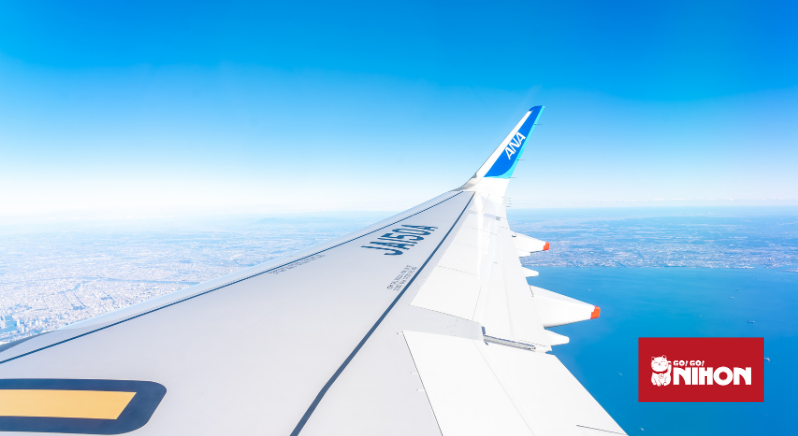 The basics
Borders will reopen for international students from March 1. The daily cap of how many people will be allowed to arrive per day will increase from 3500 to 7000. 
At the time of writing this article, we are still waiting for final details about the process. However if you have already chosen a place at a language school, your coordinator will be in touch with you with more information in due course.
Quarantine period for students
Quarantine will be, in general, for seven days. Your quarantine requirements post-arrival will depend on where you are coming to Japan from and your level of vaccination.
Most people entering need to complete a 7-day quarantine in private accommodation. This can be shortened if their PCR test returns negative on the 3rd day.
Non-boosted arrivals from designated countries must quarantine for three days at a government facility. Those from non-designated countries can quarantine at their own private accommodation.
If you are boosted and from a designated country, you can quarantine in your own accommodation. If you're from a non-designated country, you don't need to quarantine.
"Boosted" means you have received the AstraZeneca, Pfizer, Moderna, or Janssen vaccine AND your third shot is either Pfizer or Moderna. 
Also note that procedures might differ from to school as well.
People who are doing quarantine in a private accommodation may use public transport to get to their place of quarantine, as long as they do so within 24 hours of the negative PCR test done upon arrival in Japan.
For the most updated information on what a designated versus non-designated country is, please refer to the Ministry of Foreign Affairs Japan website or contact us. Please also contact us to organise your accommodation for quarantine and post-quarantine.
Accommodation
Once you receive your visa, you can start booking flights to Japan, as well as accommodation. Contact your Go! Go! Nihon team member for help with finding a place to live – we partner with several accommodation partners that offer a range of options.
Read more about the types of accommodation you can find in Japan here.
You must confirm your accommodation before arriving in Japan as you will need the address for the official forms you fill out when you arrive. This will be the place where you will quarantine after arriving, so it must be accurate. 
The school you have applied to may offer quarantine accommodation which you pay for. Some require students to use their package and not book their own accommodation, so please follow your school's instructions if this is the case.
If your school doesn't offer a quarantine package, Go! Go! Nihon has an option in collaboration with our partner BeGood Japan.
Hotel (required)

Pickup (optional)

Insurance (optional)

Online course discount (optional)

BeGood Japan rent discount (optional) for your accommodation with them after quarantine.
If you are interested in booking the package please fill out the form (Haneda and Narita arrivals only): https://gogonihon.com/en/pick-up-and-stay-quarantine-package/
If you are looking for a quarantine location for a Kansai International airport arrival or you are looking for a higher quality hotel for Haneda and Narita, please use this form instead.
Staying in a private apartment for quarantine
If you are planning to live in a private apartment during your stay in Japan, you can use it to do the self-isolation period. 
Staying in a share house for quarantine
If you are staying in any form of shared accommodation, please be aware that not all accommodation partners allow people to complete their quarantine period in their shared houses for the safety of their other occupants. Please double check with your chosen accommodation option. 
Staying with a host family for quarantine
If you are applying for a homestay, there is no single answer as to whether you can start your stay with them after arrival. It depends on the host family and your chosen school. In the event that you are not allowed to move in with them upon arrival, we would recommend our package.
If you have any questions about accommodation, please contact us.
Airport pick-up
Go! Go! Nihon is pleased to offer a pick-up service from Narita, Haneda and Kansai Airports. You can book for multiple people at once and it's a service for anyone, not just Go! Go! Nihon students. There is a charge for this service and you can see all the prices, as well as make your booking, here: https://gogonihon.com/en/pick-up-reservation/
October 2022 applications
We are currently accepting applications to begin studying in Japan in October. If this is too soon, there are also courses starting in January and April 2023. We recommend continuing your application process as normal if you are committed to studying in Japan. There will likely be further updates in coming weeks and months, so we encourage you to proceed with your application so you don't miss out. 
Go! Go! Nihon here to help
You probably still have some questions about what it means for you now that Japan's borders are reopening, so don't hesitate to get in touch with our team. If you are already signed up to study in Japan, or you're in the process of completing your application, your coordinator will be in touch with the latest news as soon as we receive updates.
In the meantime, check out our blog for other Japan and language-related articles.