It has been 56 years since the Summer Olympics were held in Tokyo, and much has changed. In the 1964 games, there were 19 sports represented, compared to the 33 sports we expect to see this year.  The International Olympics Committee President also stated proudly that this year, the Games will "be "more youthful, more urban, and will include more women." In addition, this year there are 5 new sports at the Tokyo 2020 Games, with athletes competing on grass, mats, concrete, rock, and water. 

Baseball and softball 
Baseball was first introduced in Japan in 1972 by an American teacher in Tokyo. Today, it is one of the country's most popular sports. Fortunately, baseball and softball make a return this year in the Olympics after they were removed following the 2008 Games. Softball differs from baseball in that ball is larger, the field is smaller, and the pitcher throws underhand instead of overhand.
Six national teams will compete in each tournament. To date, teams from Israel, Japan, Mexico and South Korea have qualified for the baseball event. Teams from Japan, U.S.A., Italy, Mexico, Canada, and Australia are qualified for softball. The opening matches will take place in Fukushima Azuma Baseball Stadium, while the remaining matches will take place at Yokohama Stadium.

Karate 
A martial art believed to have begun in Okinawa, Japan during the Ryukyu Dynasty period, karate is fittingly making its Olympic debut in its homeland this summer. Other martial arts such as tae kwon do, judo, boxing, and wrestling have long been in the games for several decades. Karate events will be held at Nippon Budokan 日本武道館, which translates to "Martial Ways Hall", originally constructed for judo events in the 1964 Olympics. 
Two disciplines of karate will be feature at the 2020 Olympics. Events are organized for both men and women, each having three weight classes instead of the usual five used by the World Karate Federation. Kumite (組手), which translates to "grappling hands", is the sparring discipline. Each match is competed for 3 minutes between two competitors. Points are awarded when a competitor makes a successful attack, hitting a target area on the opponent's body. 
Kata, meaning form, involves defensive movements against an opponent. This discipline focuses on the forms athletes perform, which means they are not allowed to perform the same kata twice. The 7 criteria for technical points include: stances, techniques, transitional movements, timing, correct breathing, focus, and conformance. The 3 criteria for athletic points are: strength, speed, and balance.

Skateboarding 
Skateboarding, originally called "sidewalk surfing", originated in the streets and parking lots of Southern California in the 1950s — an imperfect substitute for surfing when ocean waves were flat. The sport's counter culture roots, entangled with punk rock music and fashion, has led to some athletes concerned about how a formal Olympics might affect skating lifestyle and culture. 
Nevertheless, for its debut as one of five new sports in the Tokyo 2020 Games, the skateboarding event will include 80 competitors total, divided between men and women, Park and Street disciplines. All skaters will get 3 timed runs, scored on speed, difficulty, originality, timing, stability, and the overall flow of the performance. One important skill judges also look for is the ability to seem suspended in midair. 
Park involves skating on a hollowed out course with a series of ramps, half pipes, bowls, and quarter pipes. Street features a straight course that mimics the urban environment. The course includes obstacles like handrails, benches, walls, stairs, and boxes. Both disciplines will take place Ariake Urban Sports Park. 

Sport climbing 
2020 marks the first time a climbing event will be part of the Olympics. Similar to rock climbing, the sport climbing competition includes three disciplines: bouldering, lead climbing, and speed climbing. The winner will be determined based on who performs best across all three events. Since hosting the Olympics requires constructing temporary infrastructures, sport climbing will take place at Aomi Urban Sports Venue with artificial climbing walls. 
Bouldering involves athletes free climbing fixed routes that range in difficulty within four minutes. Climbers are not allowed to practice climbing the walls in advance. Speed climbing brings competitors head-to-head. Athletes must scale a 12-meter high wall with the support of safety ropes in the shortest amount of time. Winning times range from 5 to 8 seconds. In lead climbing, athletes must climb a 12-meter wall as high as they can within a span of 6 minutes.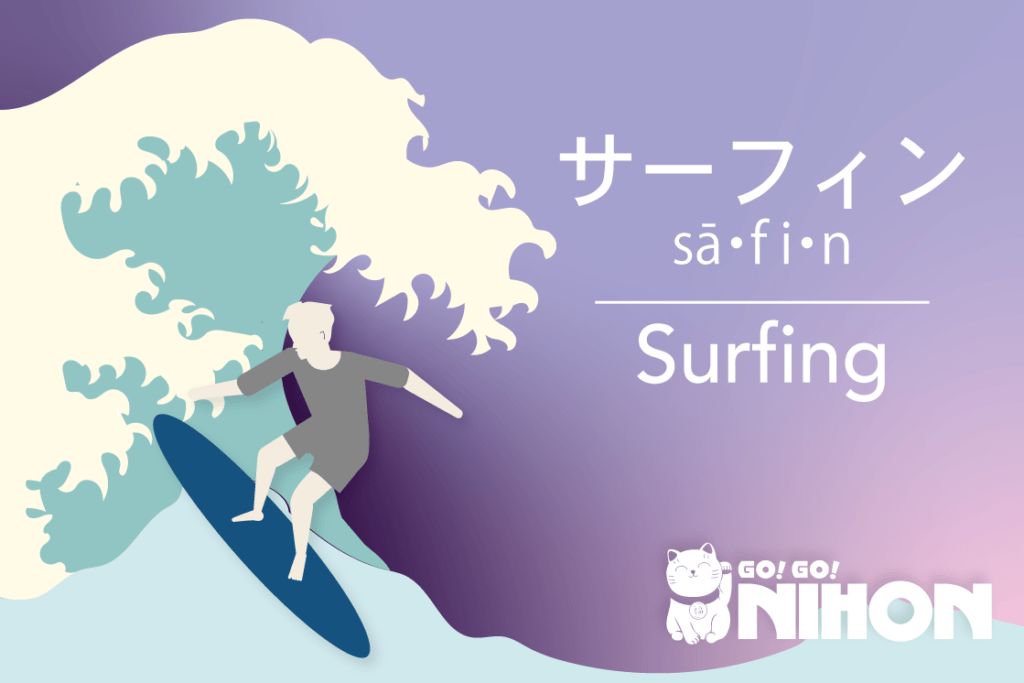 Surfing 
Among the new sports at the Tokyo 2020 Games, surfing will rely on nature. Surfing was first advocated to be part of the Olympics 50 years ago by Duke Kahanamoku, a swimmer and surfer from Hawaii. Kahanamoku competed in several Olympics for swimming, and afterwards began spreading and publicizing surfing in the US. This year, the water sport will finally make its debut for both men and women competitors. Surfers are scored on the difficulty, speed, power, and flow.
Instead of an artificial wave pool, the competition will take place at Shidashita Beach in Chiba, 40 miles outside Tokyo. Since surfing depends on the ocean's temper, requiring surfable waves, there will first be a 16 day waiting period. This beach was not chosen at random, but required meteorologists to review data for the best average surf heights. Additionally, the Games' proximity to typhoon season also causes higher surf heights.
The 2020 Tokyo Olympic Games are almost around the corner, running from July 24 to August 9. We can expect the city to be bustling with excitement and activity from locals, tourists, and students. Whether you're planning on studying in Japan or visiting during the Games, following the Go! Go! Nihon blog will give you more info about life and culture in Japan.