As you might expect from Japan they do celebrate Halloween but they like to do things a bit differently. It's less about trick or treating and more about the dressing up and fun that can be had.
What to do
Halloween in Japan is more focused on the fun side of things. People love to dress up and make a night of it. In Don Quijote, Daiso and the local supermarkets, there are plenty of costume options, both traditional and more modern ones following the theme of popular films each year.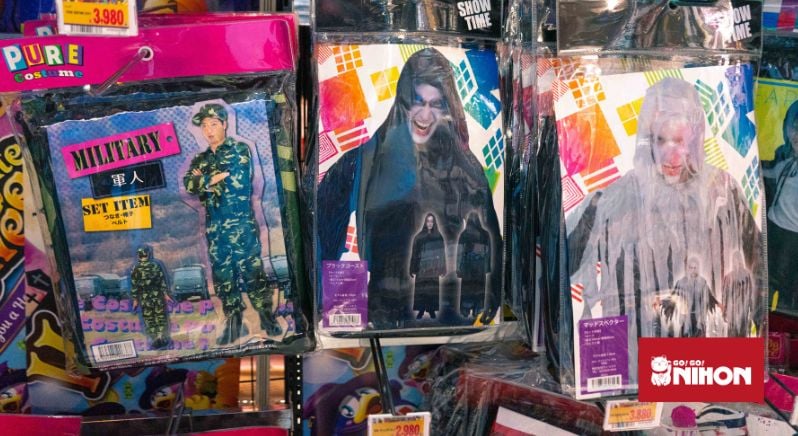 Once you've sorted out your costume, you'll need to pick where to spend the night with your friends having a drink and celebrating the chaos of Halloween. Halloween in Japan is like a modern matsuri, a festival celebrating the strange and spooky. Depending on whether you like something a bit calmer or whether you're more of a party animal, there's something for you. Our top two are Disneyland and Shibuya.
Disneyland
If you prefer things a little more magical, then Disneyland is the place for you. There are special parades, spooky decorations, and tasty treats. it does get busy though, so we would recommend heading down there early and making a whole day of it. Make sure your creepy costumes are Disney themed though!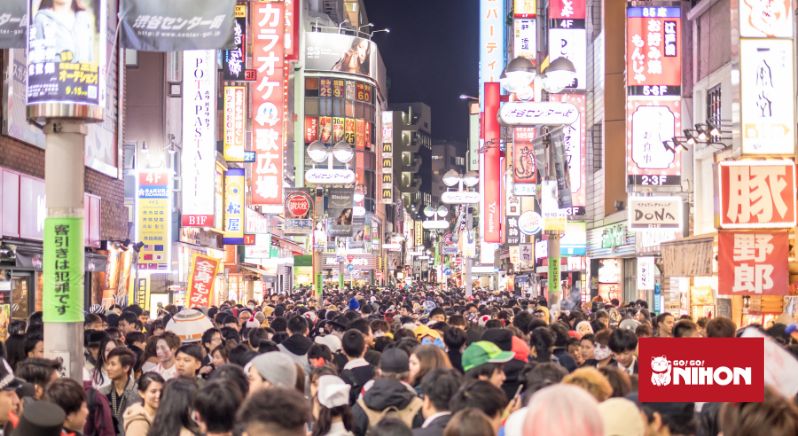 Shibuya
Alternatively, if you like things a bit wilder, then Shibuya is definitely the place to party. Halloween at the Shibuya Scramble Crossing is like no other you'll ever experience. There are thousands and thousands of people out on the streets in a massive range of spectacular costumes, sharing drinks and having fun. It's the biggest street party you'll ever go to and the weather is still warm enough that you won't be freezing in your crazy costumes. It's free to attend as it's essentially an unofficial party, there's no public music but the atmosphere is enough on its own, and because there are no laws against public alcohol consumption, you don't need to fret about drinking in the streets.
What to expect
As with everything, there are differences in the way that Japan does Halloween to the way that your own country may do it. Particularly if you're from the US where it's a very big deal, there are a few bits and pieces that it's worth being aware of before you join the party.
For instance, trick or treating isn't really done here. While it's almost certainly one of the safest places to do it, it's just not the done thing. The Japanese are very keen on not causing any trouble or inconvenience to others. In fact, this concept is so ingrained into the culture that there's even a term for not wanting to be a bother, meiwaku o kakeru  (迷惑をかける). So beware, don't go knocking on any strangers doors as you'll just be met with a mix of confusion and concern.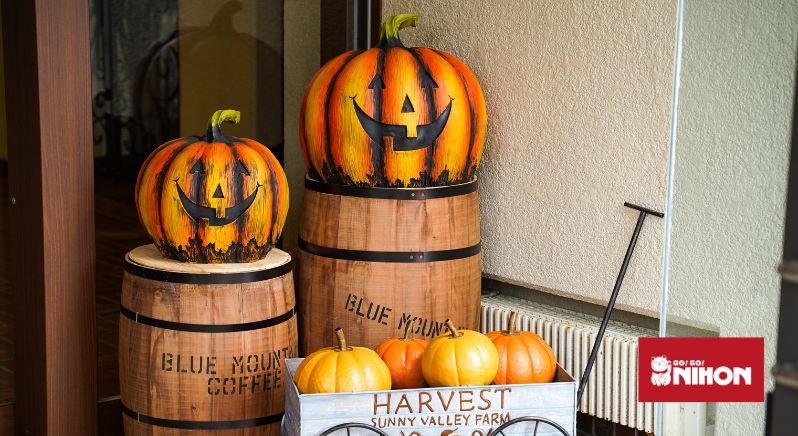 Carved pumpkins are also not as big a deal in Japan. They're not a staple crop as they are in other countries and to anyone who's not carved a pumpkin before, it's understandably, an odd concept. What you might see though is pumpkin painting. Once again, it's not as widespread as pumpkin carving in some other countries like the USA or the UK but it does add an extra level of creativity to it. Some of the shop displays for Halloween will have some amazing pumpkin displays so pop down to your local Aeon for a browse.
This does lead me on nicely to what the Japanese do for Halloween and that's themed treats! Many cafes and restaurants will go all out to make the most beautiful and delicious Halloween themed cakes and desserts. If you've not got a sweet tooth then there are still likely to be some delightful dishes on the savoury side.
Even Starbucks takes things a little further than their usual autumnal pumpkin spiced lattes, with witch and princess themed frappuccinos.
Once you've got your costume and your snacks you're good to go for your Halloween celebrations in Japan. Just pick your place to party and enjoy the festivities.
For more information about Japanese culture keep following our Go! Go! Nihon blog.