Summer in Japan is notoriously hot and muggy, but there are actually a lot of great things about being in Japan in July. Summer festivals, summer food and opportunities to experience nature are just some of those things – read on to find out more.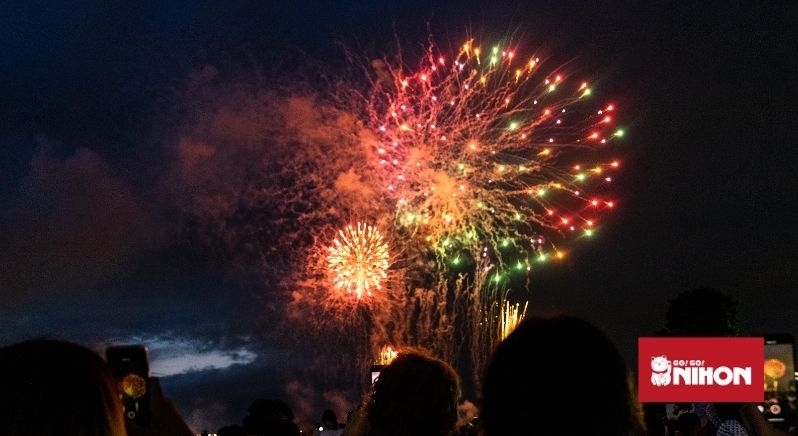 Experience matsuri
A Japan experience is incomplete without going to a few festivals and luckily for those who are in Japan in summer, there are plenty of festivals, or matsuri (祭), to choose from! 
Typical summer festivals include the Bon Odori (盆踊り), or bon dance, festivals and fireworks festivals, which you can experience while wearing yukata (浴衣) – a more casual and lighter version of the kimono (着物) that is worn in summer. 
The major summer festivals include the Gion matsuri in Kyoto, Tenjin matsuri in Osaka and Nebuta matsuri in Aomori. If dance is more your thing, then there are several Awa Odori (阿波踊り) festivals that take place throughout Japan. The largest in Tokyo is the Koenji Awa Odori, where more than 10,000 dancers take to the streets to entertain hordes of onlookers. 
For less traditional festivals, there is the annual Pikachu Outbreak in Yokohama and music festivals like Fuji Rock and Summer Sonic. 

Eat summer food
As temperatures rise in Japan, so does the amount of kakigori (かき氷) consumed. This shaved ice treat is hugely popular across Japan during the warmer months and consists of shaved ice, syrup and a sweetner. More elaborate versions include toppings like red bean, fruit and dango (sweet dumpling made out of sticky rice). 
Another popular and fun summer food is nagashi sōmen. Sōmen are thin flour noodles and nagashi somen involves catching the noodles with your chopsticks as they float down a bamboo waterslide. You can also order regular somen at restaurants if you don't want to try and catch it!
Other popular summer foods in Japan include watermelon, grilled freshwater fish and a cold ramen noodle dish called hiyashi chuka (冷やし中華). 

Drink at beer gardens and eat BBQ
Beer gardens pop up all over the place in summer, especially on rooftops of shopping malls and in parks and are usually accompanied by BBQ or food stalls. It's common to go with a large group and get food and all-you-can-drink packages (飲み放題, nomihōdai). Festive and tasty, it's something everyone needs to do at least once if they come to Japan in July.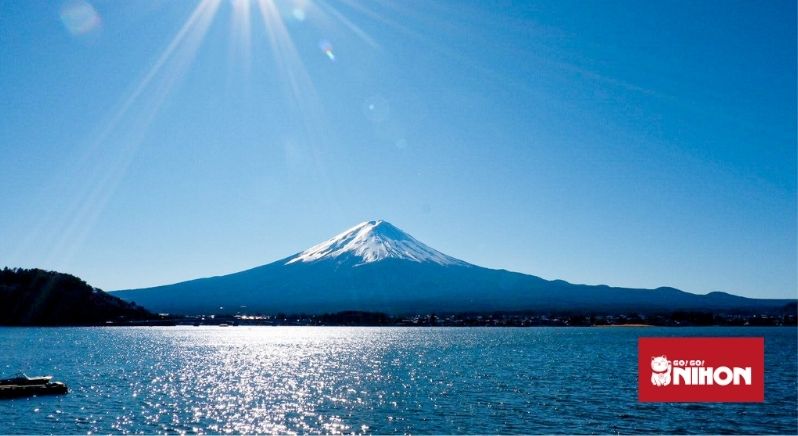 Climb Mt Fuji
Climbing season for Japan's beloved and famous icon usually starts in July and ends at the beginning of September each year. This is the best and safest time to climb Mt Fuji as all the mountain facilities will be open and it will be warmer. 
Read more on climbing Mt Fuji.
Visit Hokkaido
While this northern prefecture is best known for its snow, it can be unbearable to visit during winter for those who don't like the cold. But if you go during summer, you get pleasant temperatures and good conditions for tackling the area's diverse hiking trails. Hokkaido is also famous in summer for its stunning lavender fields.
Go for a dip
It shouldn't be a surprise that Japan has some really beautiful beaches, with Okinawa offering up some of the best for swimming in. If you're in Tokyo, don't expect to find as pristine beaches like you would in Okinawa, but venture a little bit further out to Izu peninsula and you will find some decent beaches that you can dip into. 
If you don't want to go that far out to be near water, you can also visit one of the several fun water parks located around Japan. Yomiuri Land, Toshimaen and Spa Resort Hawaiians are some of the most famous ones. 
Note that many beaches and water parks in Japan forbid users with tattoos, so please check before going. If you do have tattoos, you will need to cover it up.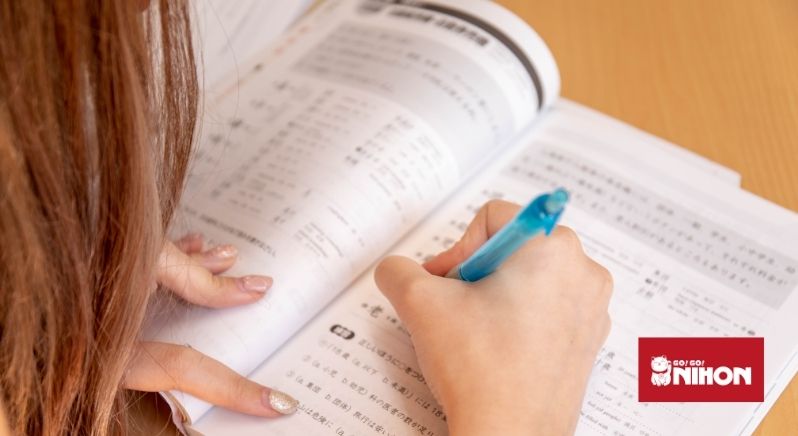 Prepare for the JLPT
If you arrive in July to study, you will have 6 months to prepare to take the winter JLPT exam, which is in December. Or, if you need more time, you will have one year to prepare for the summer JLPT exam in July. Studying Japanese in Japan will help you better prepare for the test as you will be fully immersed in Japanese through school and your daily life.
Enjoy Japan's other seasons
If you come to Japan in July to study long-term, you will get to experience the country's other seasons too, in particular autumn with the beautiful changing of leaves. And of course if you stay until spring the following year, you will also get to experience the famous and wonderful sakura, or cherry blossom, season. 
As you can see, there are plenty of reasons to come to Japan in July and many of the schools we work with offer July terms, so don't hesitate to get in touch if you want to learn Japanese whilst experiencing summer in Japan.
If you're unsure about studying in Japan long-term, why not try one of our Study Trip courses? Study Japanese for a short time while also taking part in fun cultural activities. Visit our website to find out more! 
If you like to read more about Japanese culture, make sure to follow our blog.