Tokyo, Kyoto and Mt Fuji are all famous places in Japan that every visitor wants to tick off their bucket list. But there are many lesser-known places in Japan that are just as exciting, beautiful and fulfilling.
We've selected some of our top destinations that you may like to consider on your next trip.
Travel discount for Japan residents
Before we get into the locations, let's take a look at a new travel campaign that was announced in October 2022. With the re-opening of Japan's borders in October 2022, came a new campaign for residents – the National Travel Discount Program, zenkoku ryokō shien 全国旅行支援. Students are considered residents, so this is definitely available to those of you studying in Japan!
Between October and the end of December 2022, residents of Japan can get up to a 40% discount on travel expenses. This includes:
A discount of up to 8000 yen per person per night on transportation and accommodation packages

A discount of up to 5000 yen per person per night on packages booked without transport, such as an accommodation-only booking

Coupons up to 3000 yen in value per person per night for weekdays

Coupons up to 1000 yen in value per person per night for weekends
You can travel anywhere in Japan, as long as you have had at least three Covid-19 vaccination shots, or tested negative on a recent PCR test.
The discounts should be applied by the travel service provider or your travel agent.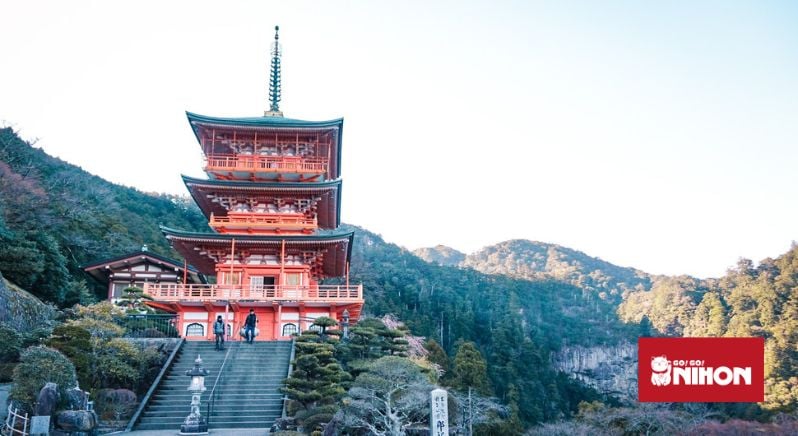 Kumano Kodō 熊野古道
The Kumano Kodō is a network of pilgrimage trails weaving all throughout the southern Kansai region. It centres around three main shrines: Hongu Taisha, Nachi Taisha and Hayatama Taisha. You'll likely have seen images of Nachi Taisha on the internet already, but even so, these sacred trails and the towns around them aren't on as many visitors' radars.
It takes days to hike the entire Kumano Kodō, so it's more common to spend a long weekend experiencing a select portion of the trail. There is train access to the Kumano area, but hiring a car would be far more convenient.

Kisoji 木曽路
The Kiso Valley is a picturesque and historical valley that was once part of the ancient inland trade route that ran between Edo and Kyōto called the Nakasendō 中山道. There were many post towns along this 500 kilometre route, which served as places where travellers could rest and refuel before moving on to their next destination.
A small number of these former post towns have been preserved to look how they did back when the Nakasendō was still in use. These include Narai 奈良井, Magome 馬籠 and Tsumago 妻籠, all of which have been exquisitely preserved.
A popular way to experience these towns is to walk between them over 2-3 days and stay at accommodation providers along the way. The trek follows the former trade route, taking you through the mountains of Nagano prefecture, making it a beautiful and memorable way to experience rural Japan.
For more information on the Kiso Valley, visit their official tourism website.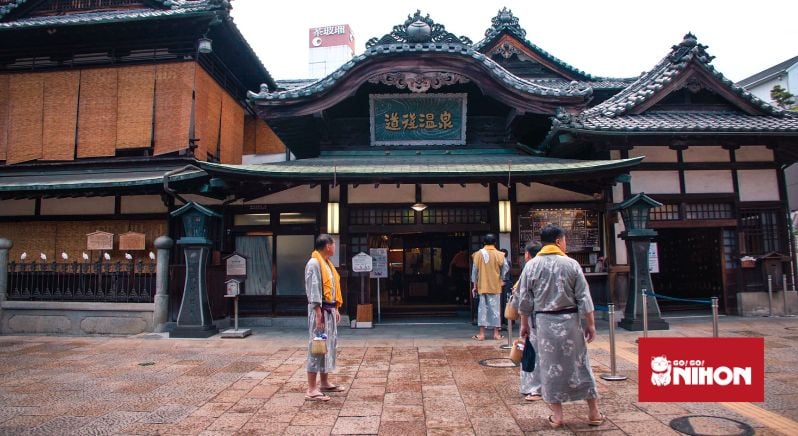 Matsuyama 松山
This is the largest city on the island of Shikoku 四国 and is home to one of Japan's oldest onsen resorts, Dōgo Onsen 道後温泉. The main onsen building is said to have been an inspiration for Studio Ghibli film "Spirited Away".
Matsuyama Castle is one of Japan's 12 original castles, meaning it's survived relatively intact from 1868 to this day. From this city, you can visit the nearby town of Uchiko 内子, which features well-preserved old buildings in its historical district – much like Kyōto's Gion district, just without the crowds!
Matsuyama is located in Ehime 愛媛 prefecture and another popular destination in this area is Imabari 今治. This city has one of Japan's cutest mascots, Bary-san バリィさん, depicted as a giant, round chicken holding a ship.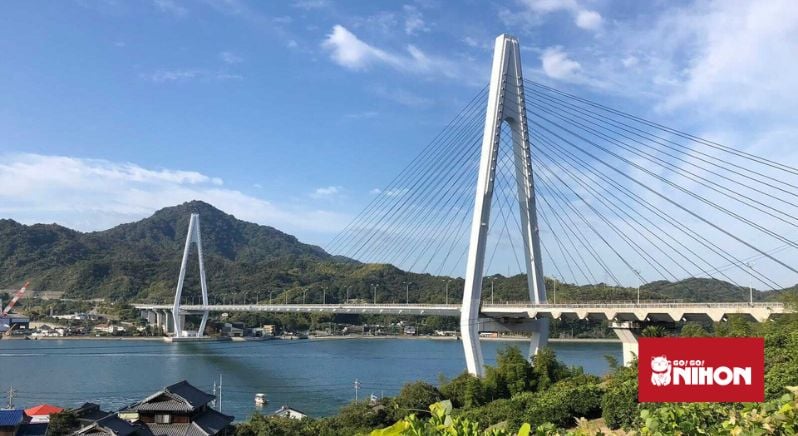 But for travel purposes, this is the city to visit if you want to cycle the Shimanami Kaidō しまなみ海道. This is a 70 kilometre-long route made up of bridges that span across 6 islands, connecting Imabari with Onomichi 尾道 in Hiroshima prefecture. It is a stunning ride and best experienced over two days.
For more information on this route, read this first-timer's guide to cycling the Shimanami Kaidō.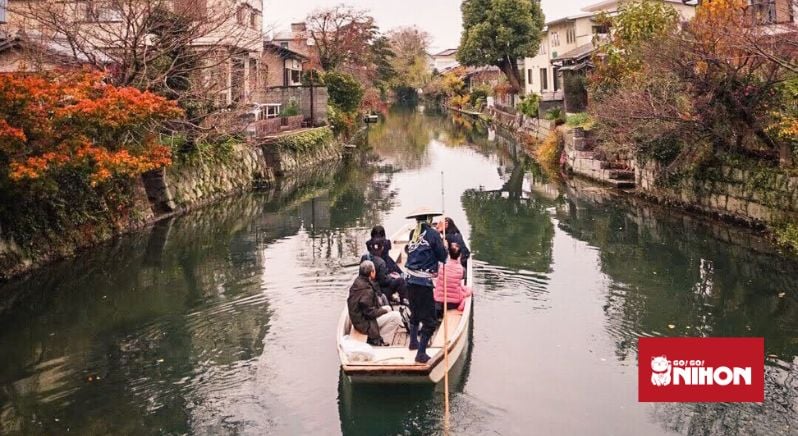 Yanagawa 柳川
This quaint little town is like the Venice of Japan and is located near Fukuoka 福岡 on Kyūshū 九州, Japan's southwesternmost island. It has 470 kilometres of canals, which you can experience by boat, operated by oarsmen, or simply by walking around. You can visit the former home of the dominant clan, which ruled during Japan's feudal era. And you can sample freshwater eel, which is the local specialty.
Another pleasant canal town is Kurashiki 倉敷 in Okayama prefecture 岡山 on the main island. This town's canal area dates back to the Edo Period (1603-1867). It used to be a rice distribution centre and many of the former rice storehouses are now museums and boutique shops and cafes.
Yakushima 屋久島
This subtropical island, located in south Kyūshū, is the perfect place to visit if you love being in the mountains surrounded by ancient cedar trees, away from civilisation.
Being in the location it's in, with mountains that reach almost 2000 metres high, Yakushima sees a lot of rainfall. However, winter on Yakushima tends to be warmer than the main island, although there is usually snowfall in the mountains over winter and many accommodation providers and stores close.
We recommend doing your research if you choose to visit Yakushima on the Go To Travel campaign, or consider visiting with a guide. Some options include Yakushima Experience or Yakushima Geographic Tour.
For more information on this island, read here.
Kakunodate 角館
This quaint and well-preserved town is a former castle town. Its samurai district is largely unchanged from when the town was founded in the 17th century. So it's a fantastic place to visit for those interested in samurai-era architecture. Some of the homes are open to the public and contain items passed down by the samurai families.
Visit here for more information.
Near Kakunodate is Nyūtō Onsen 乳頭温泉, a collection of hot springs and traditional Japanese inns located in the mountains. The water here is milky, rather than clear, and some of the facilities are very traditional.
Another local attraction is Lake Tazawa, or Tazawako 田沢湖, a scenic lake that is the deepest in Japan. There are many buses that run around the lake, as well as sightseeing boats.
It's easy to visit Kakunodate and Lake Tazawa by train if you stay in Akita 秋田, which is less than an hour away from Kakunodate. From Tazawako Station, you can catch a bus to Nyūtō Onsen.
Share your lesser-known places in Japan
Those are just some of our recommended lesser-known places in Japan that you might not have heard about before. If you're looking for more ideas on places to go, make sure to check out our blog, as well as a special article we produced with a couple of well-known influencers based here in Japan.
There are so many wonderful places to visit in Japan, but we can't list them all here. Got a favourite, lesser-known place in Japan that you'd like to share? Tell us in the comments!