If you're planning to visit Japan in the future, the Japan Rail Pass could be one of the best investments you'll make. Whether or not the Japan Rail Pass is worth it will depend on what your travel plans are.
Read on to learn more about the pass and what it offers.
What is the Japan Rail Pass?
The Japan Rail Pass, or the JR Pass, is a train pass offered only to foreign visitors to Japan. This means it is not available to those on Student Visas or Working Holiday Visas in Japan.
The passes are offered for 7, 14, or 21 days. 
There are different types of JR Passes, but overall you will get unlimited travel on certain Japan Rail-run trains, including some bullet trains (skinkansen 新幹線), limited express and express trains, local trains, local JR buses, the Tokyo Monorail, and more.
Excluded from the pass are the fastest bullet trains – the Nozomi and Mizuho. Some special trains are available with the pass if you pay an additional fee. 
You can learn all about the pass and its validity here.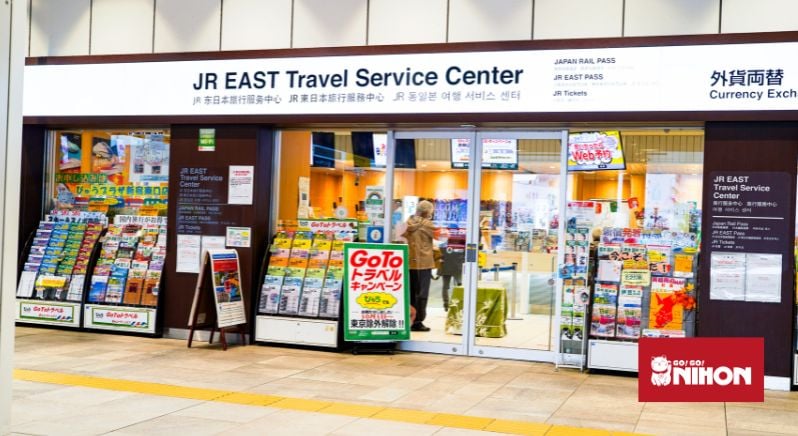 How to get the Japan Rail Pass
The easiest way to get the JR Pass is to buy it online before you arrive in Japan. There are a handful of official JR Pass vendors, however we recommend JRailPass.com. 
Once you buy the pass, you'll receive an Exchange Order, which you then take to a JR Rail ticket office to exchange for the pass. International airports and main train stations around the country will offer this service.
Read more on the JRailPass website for more information about the purchasing process. 
Is the Japan Rail Pass worth it?
As we mentioned, the value of the pass will depend on your travel plans. If you are only planning to stay in one place and not do much inter-city travel, then it might not be worth your money. 
However, if you are traveling between cities, then the pass will easily prove its worth. Let's take a look at some examples.
The cost of a 7-day standard Japan Rail Pass for an adult is AU$333 (US$212, or ¥30,866), as of October 2022.
A shinkansen ticket from Tokyo to Osaka costs roughly ¥14,500 (AU$156, US$99) for a reserved seat. 
A return trip alone would almost cover the entire cost of the 7-day JR Pass. You will also likely be taking local train rides, many of which are JR-owned and valid with the pass. And with Kyoto being so close to Osaka and also accessible on JR train lines, it would make sense to visit Kyoto while you're in the area too. 
As you can see, you will have well and truly recouped the cost of the JR Pass by making this easy trip between Tokyo and Osaka. 
Other ways to get around Japan
Truth be told, the shinkansen is one of the most expensive ways to travel intercity in Japan. It's also one of the fastest and most comfortable ways, however there is another option if you want to save money. 
Japan's network of highway buses is a cheaper alternative to trains. A one-way trip from Tokyo to Osaka can vary, but on average costs between ¥4000 to ¥5000 (AU$43-$54, US$27.50-$34). It will take about eight hours, so if time is not an issue for you, then this could be a great money-saver option. 
Some websites you can use to check prices and book tickets include Willer and kousokubus.net. If you take a JR-owned bus, then this would be covered under your JR Pass.
It pays to do your research
All in all, we think the Japan Rail pass is worth it, as it is one of the most cost-effective and efficient ways to travel around Japan. 
As with anything though, do your research and plan your journey before making a purchase so that you can get the most out of your money. 
Happy travels!
For more tips about life in Japan keep following our Go! Go! Nihon blog.