Update: As of October 11, 2022, if you are vaccinated for COVID at least 3 times you do not need to take a PCR test anymore.
Since October 2020, it's been mandatory for everyone to undergo a COVID-19 test to enter Japan. These must be done within 72 hours of leaving for Japan and the test results must return a negative result. Along with the results, you must also have a special form with you to help Japanese immigration understand your test results.
Read more about everything you need to know on taking COVID-19 tests to enter Japan.
COVID-19 tests allowed in Japan
The following are the types of COVID tests currently allowed to enter Japan:
Real Time RT-PCR: this is the standard diagnostic test for COVID-19 and is considered to be reliable. It involves swabbing the back of the throat or top of the nostrils and results can take several hours to come through.

LAMP: a molecular test that is based on new technology. Results can be processed within a couple of hours based on samples taken from the throat or nose, or from mucus.

TMA: another molecular test similar to the LAMP test. This is not as widely available as PCR or LAMP tests.

TRC

Smart Amp

NEAR

"Next generation sequence" or "next generation sequencing" (NGS)

"Quantitative antigen test", also called "CLEIA". It's not as reliable as the Real Time RT-PCR, but it is quicker.
Serology, or antibody, tests are not accepted. 
If you're unsure about the test you have to take, check with your local medical institution or laboratory that performs COVID-19 testing.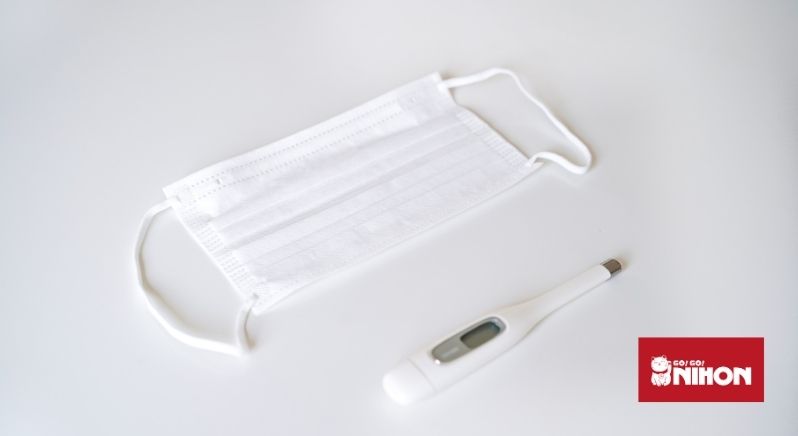 Where you can take the test
You can choose to take your COVID-19 test to enter Japan in either a private or public medical institution. Just make sure if you go through a public one they can produce your medical report on time. 
Note that molecular tests like the RT-PCR test need to be booked in advance. Costs and timing may vary according to the type of test and where you take them. 
PCR timing issues
You must take the test within a maximum of 72 hours from departure. The 72 hours have to be calculated according to the time of the test and the time of your departure. 
Stopovers and the date/time of arrival in Japan are not considered – the most important thing is you take the test no more than 72 hours before the departure of your first flight.
For example, if you leave your home country on Thursday at 2pm, you must take the test after 2pm on Monday. If you take it before 2pm on Monday, then it's invalid.
With this in mind, make sure to find a testing facility that can guarantee you can take the test and receive your results within this 72-hour timeframe before your flight. Remember that many labs may not be open on weekends.
Japanese Immigration's additional form
Your test results don't have to be in English, so to help Japanese immigration understand the results, they have created a special form in English that must be filled in by the medical facility where you took the test. 
You can find this form on the official website of the Ministry of the Japanese Foreign Affairs. Note that this is a Word document so be aware of formatting when printing out. If you are our student, you will receive a copy in PDF.
On page two of the form, you will find a sample you have to fill out, but let's go through it! Remember that this must be filled in by the medical institution/laboratory staff, not by you. 
Date of issue

: the date the form is filled out

Name

: your name

Passport No.

: the passport's number

Nationality

: the nationality on your passport, written in English

Date of birth

Sex

: male/female

Sample

: select the method of sample collection

Testing for COVID-19

: select the type of test taken. All the types of the tests listed are accepted so it is better to show the form to the medical facility or laboratory first so they can check if they perform those tests

Result

: the medical report must state that the test result is

NEGATIVE

. Any other wording will not be accepted.

① Test Result Date

: the release date of your result. Write in tab ① and the day on which you received the test result.

② Specimen Collection Date and Time

. Write in the tab below ② and the day and the time of the specimen collection. Write the time zone you are recording these dates and times in, too.

Remarks

: other notes the testing facility might have.

Medical Institution

: name of the place you took your test.

Address of Institution

: the address of where you took your test.

Signature by doctor

: the signature of the doctor or the staff that filled out your form

An imprint of a seal

: a seal of the medical structure or of the doctor that fills out the form
As with other documents you bring with you when you arrive in Japan, make sure you have a copy of your COVID-19 test results and the form, in addition to the original documents.
Don't worry if you feel overwhelmed with everything you need to do in order to arrive in Japan. There are others going through the same thing and our team is here to help. From your COVID-19 test and visa application documents, to your quarantine accommodation and transport from the airport, we're here to give you all the information and support you need to arrive in Japan safely.
Contact us for more information.