UPDATE March 2022: Please note that due to the constantly changing nature of the pandemic response, this article is now no longer being updated. Since 1 March 2022, Japan has reopened its borders to all new foreign arrivals except for tourists. This includes international students. Read our article here for information or for the most up-to-date news, please check with your local Japanese embassy. 
It's now been more than a year since the World Health Organisation declared COVID-19 a global pandemic. In this time, Japan has had two states of emergencies and as of March 29, 2021 has had more than 466,000 cases. If you're living in, or looking to come to, Japan, you'll probably want to know all the latest information about the coronavirus situation in Japan. 
We've compiled as much information as we can confirm in this article, but please note that the situation develops regularly and quickly. If you require the most updated and accurate information, please contact your nearest Japan embassy.
The current situation
From April 25, 2021 Tokyo, Osaka, Hyogo and Kyoto entered into Japan's third state of emergency following rising case numbers in those prefectures. This state of emergency was expected to end on May 11, but was extended until May 31 and grew to include Fukuoka and Aichi prefectures.
A further extension was announced at the end of May, extending the state of emergency until June 20 in Tokyo, Osaka, Kyoto, Hyogo, Aichi, Fukuoka, Hokkaido, Okayama and Hiroshima prefectures. Emergency measures will end in Gunma, Ishikawa and Kumamoto prefectures on June 13, while the semi-emergency measures in Saitama, Chiba, Kanagawa, Gifu and Mie will also extend to June 20.
The extension means food and beverage establishments must close by 8pm and refrain from serving alcohol at all, while those that only serve alcohol are asked to stay closed during the state of emergency. Businesses are also banned from offering karaoke services during this time.
Places like movie theatres and department stores can open for business but must close by 8pm. Events are allowed with a cap of 5,000 attendees, or 50% of the venue capacity. These events must finish by 9pm.
The government is also asking people to stay at home and avoid nonessential outings.
As of March 2021, Japan's borders are closed to most foreign visitors and new residents. This includes working holiday visa holders, short-term business travellers and most other visa applicants (including students).
There are very limited categories of applicants who can currently apply for a Japanese visa. These are:
Compassionate cases

Diplomatic postings

Spouse/Child of a Japanese national or permanent resident

"Instructor", "professor" or "medical service" work visas
Those who can apply for a visa should expect the application to take longer than usual since embassies need to get permission from Japan for all visa applications. 
Those who have a residence card for Japan and have a valid re-entry permit are allowed to return to Japan.
The vaccine
Regarding the vaccine, Japan's health ministry will be vaccinating the general public aged between 16 and 64 years old in June. This applies to foreigners living in Japan with a valid visa, including students. Priority is given to the elderly and those with underlying medical conditions, as well as those who work in elder care. 
You will receive a vaccination voucher in the mail from your local ward, after which you can make a reservation online or over the phone to get your vaccination.
It's also been announced that digital health certificates will be issued to citizens who have been vaccinated against coronavirus. It's expected that the certificate will be managed on a mobile app and will be used to show proof of vaccination when boarding a plane or checking into a hotel.
Note that at this time even those who have received the vaccine abroad still need to complete the 14-day self-isolation and follow all quarantine rules when they arrive in Japan. 
Currently travellers from certain countries must complete 3 days of quarantine in a government facility. This is part of the 14-day self-isolation. See more information below.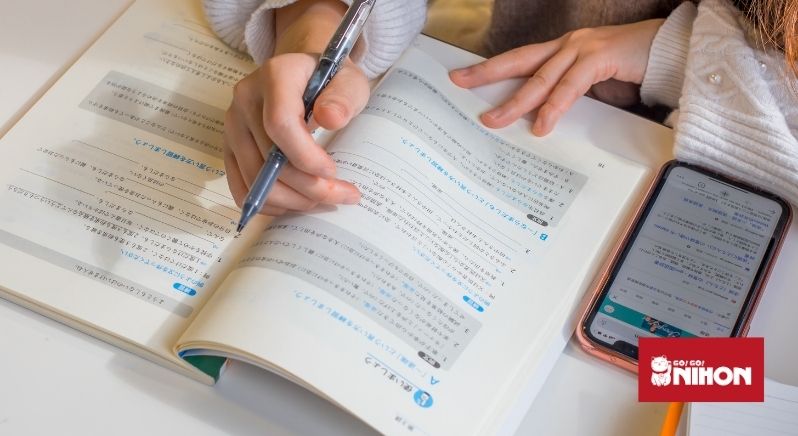 The situation for students
As mentioned above, Japanese immigration is not currently issuing new student visas for Japan. 
For those of you who have applied, or are thinking about applying, for an upcoming Japanese language school term, our team will keep you updated on all coronavirus-related information for Japan. 
If you have applied, but aren't able to enter the country in time to start at your chosen school due to the entry ban, you will be able to move your application to the next term using the fees you have already paid. You must respect your school's deadlines for this, so please liaise with our team to get your application transferred in time.
Please read our FAQ page for more information.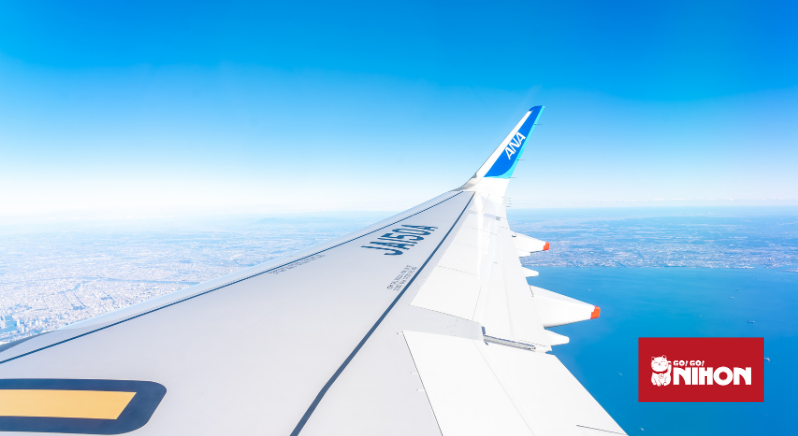 Latest entry requirements for Japan
Anyone who is able to enter Japan from abroad must take a COVID-19 test no more than 72 hours prior to departing for Japan. The test must return negative. More information on the test is below.
All arrivals must also self-isolate for 14 days and cannot take public transport. This includes trains, buses, regular taxis and domestic flights. 
In addition, your school will need to file a written pledge stating you will follow quarantine rules and you will need to fill in an online questionnaire.
For more information about entry requirements to Japan, read our article here. If you're applying with Go! Go! Nihon, our team will advise you on what you need to do throughout the process.
Please note that entry procedures for when the entry ban eventually lifts have not been confirmed yet.
The COVID-19 test to enter Japan
It has been mandatory since October 2020 for anyone entering Japan to undergo a COVID-19 test. The test results must be negative and they must be accompanied by a written form that needs to be completed by the testing facility that performed the test on you.
Read our article for more information about what types of coronavirus tests are valid in Japan and what information you need to fill in for the form.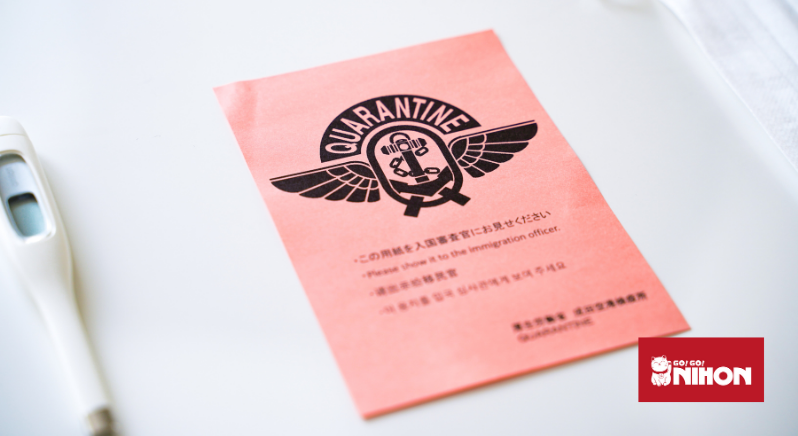 About self-isolation
Note that the information in this section is accurate as of June 7. Please double check the website of the Japanese Ministry of Foreign Affairs for the most up-to-date information.
Everyone entering Japan's borders from overseas must complete 14 days in self-isolation, however Japan now has several different quarantine rules for those re-entering from different countries. 
10-day quarantine in government-appointed facility
Japanese citizens and residents who have been in (in the past 14 days)
– Afghanistan
– India
– Pakistan
– Nepal
– Bangladesh
– the Maldives
– Sri Lanka
must stay for 10 days at a government-appointed facility.
A COVID-19 PCR test is compulsory upon arrival in Japan, as well as on the 3rd, 6th and 10th days in quarantine.
All tests must be negative in order to be released from the government-appointed facility to continue the rest of your self-isolation period in your own accommodation.
6-day quarantine in government-appointed facility
Citizens and residents of Japan who have been to Vietnam, Malaysia, the United Kingdom in the past 14 days must stay at a government-designated quarantine facility for 6 days before moving on to their own accommodation.
A PCR test is compulsory upon arrival in Japan, as well as on the 3rd and 6th days in quarantine.
If the tests return negative, you can continue the rest of your self-isolation at your own accommodation.
3-day quarantine in government-appointed facility
Japanese citizens and residents who have been in the following countries and regions in the past 14 days need to complete a 3-day quarantine in a government-designated facility. They must return negative PCR tests upon arrival to Japan and on the 3rd day before completing the rest of their quarantine in their own accommodation:
– Austria
– Belgium
– Brazil
– Czech Republic
– Denmark
– Estonia
– Finland
– France
– Germany
– Greece
– Hungary
– Ireland
– Italy
– Kazakhstan
– Jordan
– Lebanon
– Luxembourg
– Netherlands
– Nigeria
– Ontario province, Canada
– Peru
– Philippines
– Poland
– Spain
– Sweden
– Switzerland
– South Africa
– Thailand
– Tunisia
– Ukraine
– United Arab Emirates
The following US states also fall under this quarantine rule:
– Arizona
– California
– Connecticut
– Colorado
– Delaware
– Florida
– Iowa
– Idaho
– New York
– Nevada
– Nebraska
– Maine
– Michigan
– Minnesota
– Montana
– Oklahoma
– Oregon
– Rhode Island
– Tennessee
Those who have been in countries that are not listed above can complete their quarantine at their own accommodation for the entire 14 days.
Since you cannot use public transport to get from the airport or government accommodation to your own accommodation, it's crucial to confirm your accommodation and transport before you arrive so you don't have to worry about it after landing. For transport, you can organise a private transfer or your school may be able to help you with transport. Please get in touch with us if you have questions about this.
For the time spent your own quarantine facility, you will need to ensure you have access to your own private room and bathroom. Note that you might be asked by your school to quarantine in their chosen location. 
As of March 2021, those entering Japan must also download a health/quarantine monitoring app on their smartphone. It must be used for the duration of the 14-day self-isolation. 
Managing self-isolation
It's important to take your quarantine period seriously to avoid the risk of spreading the virus. This means you should only leave your accommodation if you really need to and do so outside of busy times, such in the evening when everyone is finishing work. 
Again, it's crucial you follow the rules otherwise you can risk deportation.
Of course you need food and water during this time, so sometimes trips to the convenience store or supermarket are unavoidable. But if you have the means to, we recommend you to order in your food and groceries if possible to avoid busy supermarkets and restaurants.
Read more about ordering food while in quarantine in our article here.
This two-week period is also a great time to brush up on your Japanese. Read our tips on learning Japanese while in self-isolation in our article. 
If you have a Netflix account, it'll probably get a lot of usage during this time, so why not make it about learning the language too? Learn how in our article.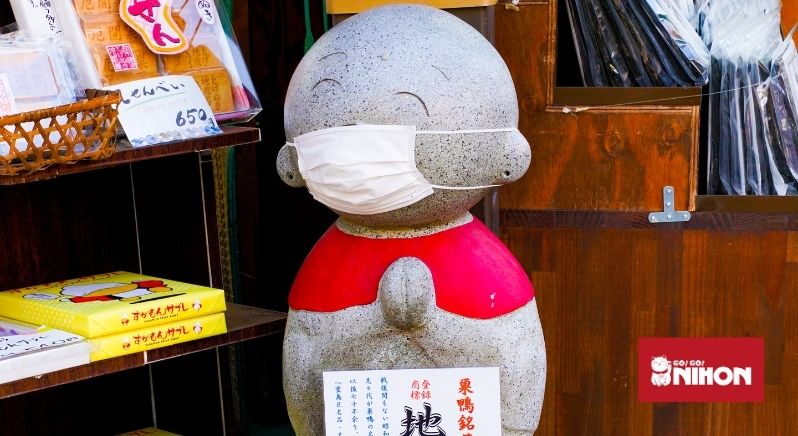 What to do if you contract COVID-19
If you are experiencing symptoms of COVID-19, such as a fever of 37.5 degrees celsius, fatigue and trouble breathing, then you need to call your local public health centre or coronavirus hotline immediately.
Read our article for more comprehensive information on what to do so you can be prepared in case you contract coronavirus in Japan.
For more coronavirus information in Japan
You can find up-to-date information on Japan's coronavirus situation via the following platforms:
JNTO (Japan National Tourism Organisation)
Ministry of Foreign Affairs Japan
You can also contact your local Japanese embassy as they should have the latest information on the situation in Japan.
Don't hesitate to contact our team if you have any questions or concerns about your application.